Monthly Gathering: Living in the More Than Human Soundscape

Tuesday, August 12, 2014 from 7:00 PM to 9:00 PM (PDT)
Event Details
The gifts of sound making and sound perception have deeply embellished human cultures and experience: from world music and singing, to the broad conversations that we cultivate to understand who and where we are. Humans are adapted to convey information through sound, but we also share a common perceptual relationship to sound with other living creatures in that we use sound to establish our relationships with our surroundings and other living beings within it. Some of these relationships are rich in sentiment and sensation, others can be disruptive or even damaging.
Bioacoustician Michael Stocker explores human and other animal relationships with sound: The evening discussions might include human/dolphin cooperative hunting, the balletic murmerations of starlings, how fish "see" and barnacles imprint to their mother reef through sound, and how elephants communicate through the earth.
Come and hear and discuss the eerie songs of the Weddell seals, the synchronized chorusing of crickets and, the long-distance navigation signals of the great whales.
Event Details
1. 6:00pm: Our venue, Peña Pachamama opens and begins serving delicious organic appetizers and entrees (no host)
2. 7:00pm: We will start with a brief update and introduction to The Pachamama Alliance
3. 7:30-9:00pm: Michael's presentation
Please come early! Our venue, Peña Pachamama – located in the North Beach neighborhood of San Francisco – is a South American restaurant. Delicious organic appetizers and entrees, including vegetarian and raw options, are available starting at 6:00pm (no host).
And please bring any and everyone you'd like to introduce to our work!
*If you want to learn about more events like this, sign up for The Pachamama Alliance email updates !


Do you have any questions?
Feel free to contact us anytime at: info@pachamama.org. You can also reach us on our Facebook page or through Twitter. 
We look forward to seeing you soon!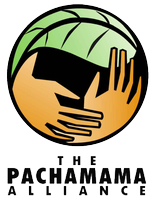 When & Where

Pena Pachamama Restaurant
1630 Powell Street
San Francisco, CA 94133


Tuesday, August 12, 2014 from 7:00 PM to 9:00 PM (PDT)
Add to my calendar
Organizer
Pachamama Alliance
Protecting the source, inspiring the future.
Monthly Gathering: Living in the More Than Human Soundscape