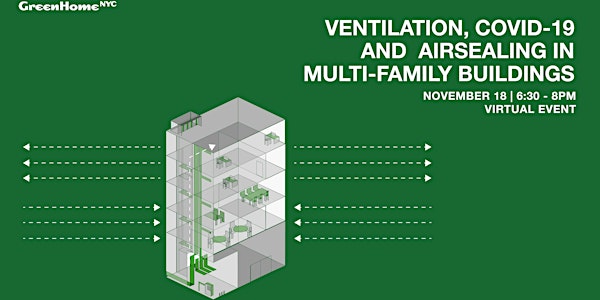 Monthly Forum - Ventilation, Airsealing and COVID-19
Monthly Forum: Ventilation, Airsealing and COVID-19: Staying Safe Without Wasting Energy
About this event
Please join GreenHomeNYC at this month's Forums event for a panel discussion + Q&A to learn about the latest Covid-19 guidance from these respected mechanical engineers.
This month's forum will focus on how to ensure living spaces are properly ventilated -- an increasingly important issue as we enter the 9th month of Covid-19. Our aim is to provide you with your very own expert engineering consultants to help you navigate Covid ventilation issues, especially important now that it's getting colder and we will likely spend more time indoors.
You may have a lot of questions: How safe is your own apartment? Is it safe to have friends over? How does ventilation work on subways? How can restaurants make their environments safer for indoor dining? Can the virus spread from one apartment to another? Lots of questions--come get guidance to help you make your own decisions, as we all navigate these uncertain times.
We invite you to email your ventilation-related questions to forums@greenhomenyc.org for advice from our speakers. Please include photos of any air conditioners or ventilation units, including 1) PTAC, 2) window A/C, 3) through-the-wall A/C, and 4) fan coil units. Please include zoomed out photos for better understanding of room layouts. We will do our best to address all concerns.
SPEAKERS
Amalia Cuadra, PE, CEM, MFBA, Senior Director of Engineering at En-Power Group.
Dunstan Macauley, PE, HBDP, LEED AP, Director of Mechanical Engineering at Setty & Associates; Director & Regional Chair - Region III at ASHRAE
Mina Agarabi, PE, CPHD, CEM, BCxP, CMVP, Principal and Owner of Agarabi Engineering, PLLC
In addition to the forum, our monthly volunteer orientation will take place right before the event, starting at 6p. If you're interested in joining GreenHomeNYC as a volunteer, please review opportunities on our website, and register for a monthly orientation on Eventbrite.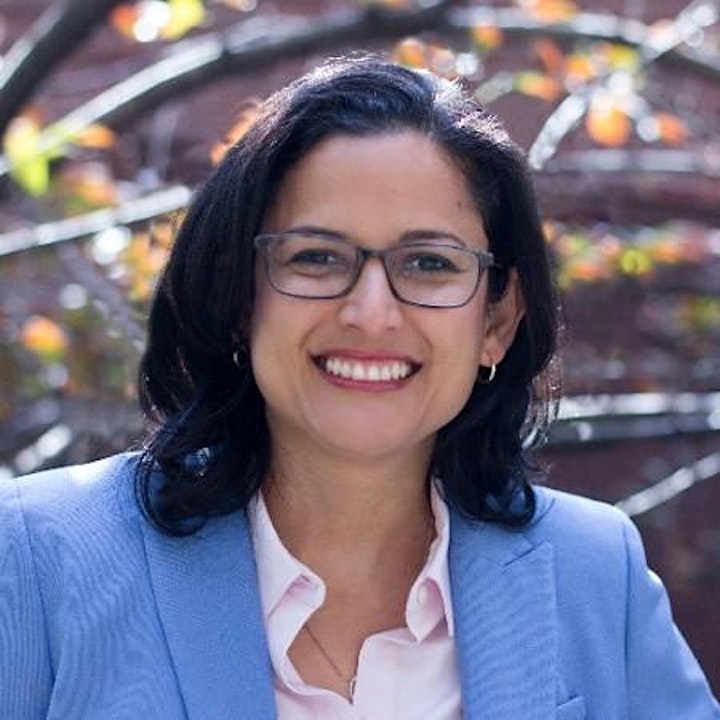 Amalia Cuadra, P.E. joined EN-POWER GROUP in 2012 to assist in further establishing the company's engineering services. As the Senior Director of Engineering, Amalia oversees EN-POWER GROUP's growth strategy. Amalia's technical leadership has contributed to the revenue growth in the company's energy consulting, engineering design, control and automation, and commissioning services. Amalia has also implemented countless energy saving projects, capitalizing rebate structures to optimize the return on investment for our clients. Although she works with all sectors that EN-POWER GROUP serves, Amalia is energized by managing large capital projects that will make buildings more mechanically sustainable and resilient – a role that bridges her strong engineering background, management skills, and her social and environmental values.
She's shared this philosophy as a speaker at a variety of organizations including: NYC Mayor's Office of Sustainability (MOS), Building Energy Exchange (BEEx), Women in Sustainability and Energy (WISE), Habitat Magazine, and major real estate management companies.
Prior to her role with EN-POWER GROUP, Amalia developed her skills in energy efficiency as a Senior Manager of Existing Buildings with a New York City energy efficiency firm. During that time, she also provided instruction to New York City building superintendents through the Local 32BJ Thomas Shortman Training Fund. Earlier in her career, Amalia held research and engineering roles with the University of Delaware and Solutia. Today, Amalia and her family live in Brooklyn, New York, where she is an active member of her community.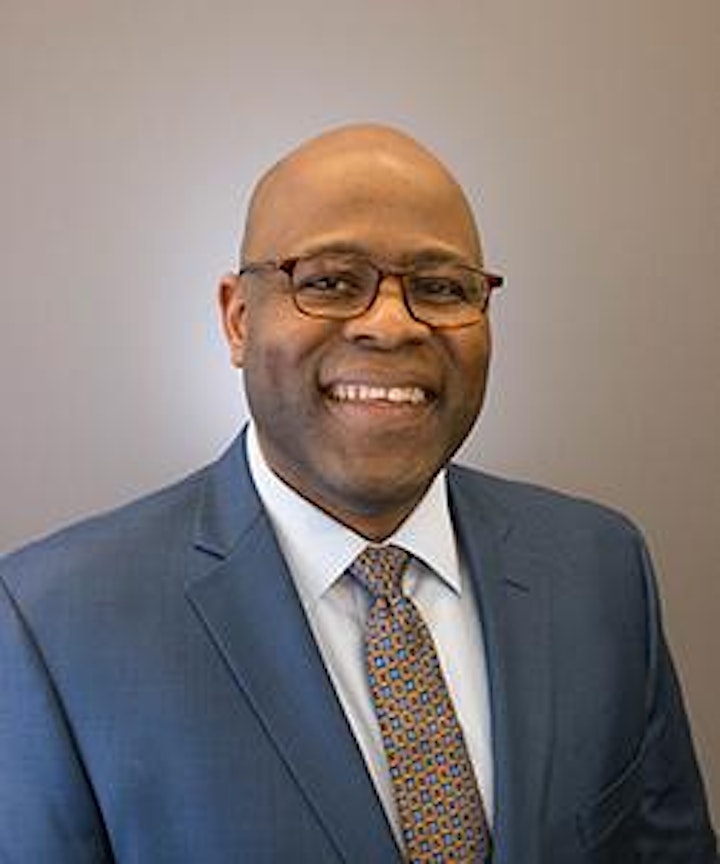 Dunstan Macauley, P.E. is a building systems practitioner with over twenty years of experience in the design of engineering systems for the built environment. He joined Setty and Associates in 2018 as the Director of Mechanical Engineering specializing in the design of a variety of systems for commercial and institutional projects. Mr. Macauley is instrumental in the firm's High Performing Buildings practice.
Mr. Macauley is a graduate of the University of Maryland and is a registered professional engineer in New York State and the District of Columbia. Mr. Macauley is also an ASHRAE certified High-Performance Building Design Professional.
Mr. Macauley currently serves on the ASHRAE (American Society of Heating, Refrigerating and Air-Conditioning Engineers) Board of Directors as the Region III Director and Regional Chair. Founded in 1894, ASHRAE is a global leader in the advancement of human well-being through sustainable technology for the built environment. As an industry leader in research, standards writing, publishing, certification and continuing education, ASHRAE and its members are committed to shaping tomorrow's built environment today through strategic partnerships with organizations in the HVAC&R community and across related industries.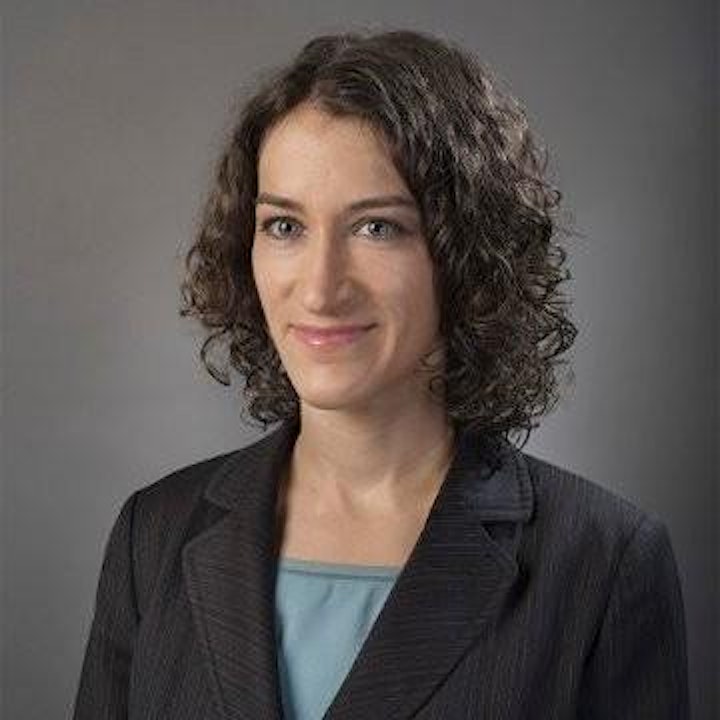 Mina Agarabi, P.E. is the Principal/Owner of Agarabi Engineering. She and her team have more than 50 years of combined field experience in the operations, commissioning and troubleshooting of HVAC systems (CHP, chillers, steam boilers, rooftop units, etc.) and energy management control systems (Automated Logic, Trane BEMs, Andover Controls, etc.). The firm emphasizes a hands-on approach using dataloggers, airflow hoods, clamp-on flowmeters, infrared scanners, combustion analyzers, and other instruments. They have identified cost-effective energy conservation measures saving thousands of kWh across New York City. Mina has extensive experience developing portfolio-wide changes to O&M plans and procedures, identifying health and safety issues, LL87 and energy auditing, project management, and staff training.
​Ms. Agarabi serves as a voting member on the American Society of Heating Refrigeration and Air Conditioning Engineer's technical committees; 7.3 Operation and Maintenance, 7.9 Commissioning, and SPC 202- Commissioning Process for Buildings and Systems. Mina Agarabi served as a contributor to the Mayor's Office of Sustainability's 2016 One City: Built to Last Technical Working Group Report: Transforming New York City Buildings for a Low-Carbon Future. Technical Engineering Expert on NYC DOB Boiler Checklist, 2018 – present.
NOTE: Doors open at 6:25p. To respect the time of our speakers and guests, the event will begin promptly at 6:30p.
If you have any questions, please contact the GreenHomeNYC Forums group at forums@greenhomenyc.org.

Since 2002, GreenHomeNYC has been promoting an energy efficient and sustainable built environment, and supporting green professional development in NYC.
Visit www.greenhomenyc.org to learn more!