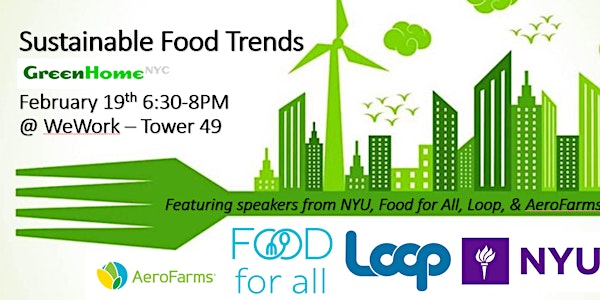 Monthly Forum - Sustainable Food Trends
The GreenHomeNYC Monthly Forums feature informative presentations and lively Q&A with sustainability professionals across all industries.
When and where
Location
WeWork - Tower 49 12 E 49th Street 18th Floor New York, NY 10017
About this event
What's new in food? How can we create a more sustainable food ecosystem that addresses the environmental, social, and financial realities of the impact of food on our environment?
Come join GreenHomeNYC on Wednesday, February 19th, for the February forum, Sustainable Food Trends, where we'll be exploring trends and innovations that are curbing food waste, pushing the limits on plant-based diets, eliminating food packaging, farming indoors through aeroponics, and lowering the carbon footprint of what's in your plate.
This event will have some exciting surprises. Here's a sneak peek:
**Food for All will be giving away a free meal code
**Imperfect Foods will have a discount code and a raffle for a free box of produce.
SPEAKERS
In addition to the forum, our monthly volunteer orientation will take place right before the event, starting at 6pm. If you're interested in joining GreenHomeNYC as a volunteer, please review opportunities on our website, and register for a monthly orientation on Eventbrite.
ABOUT OUR SPEAKERS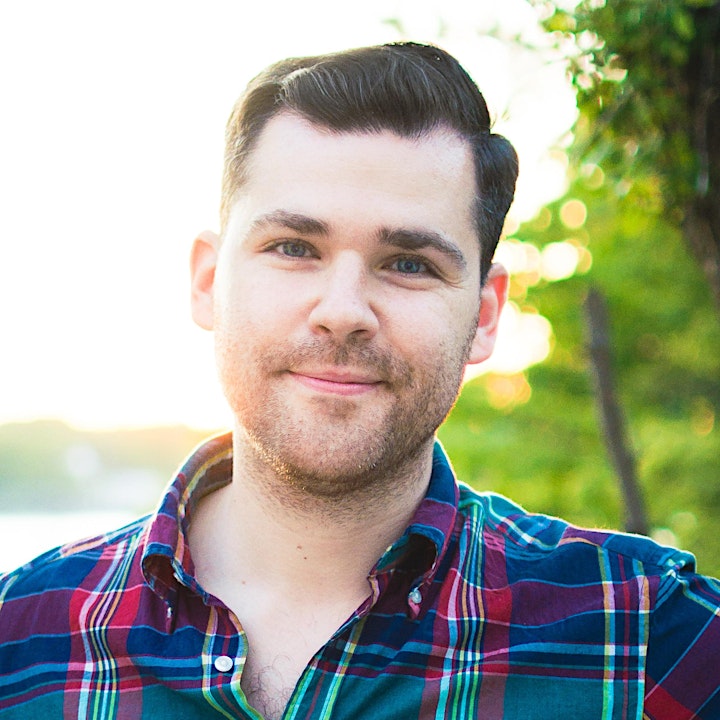 Matthew Hayek is an Assistant Professor in the Department of Environmental Studies. He received his PhD in Environmental Science and Engineering at Harvard, where he later went on to do his postdoc in climate policy and law.
Hayek's research quantifies the environmental impacts of our food system, with a specific focus on its contributions to climate change. He has previously published in the areas of atmospheric physics, forest terrestrial ecology, and agricultural management. His most recent paper concerns the relative impacts of grass-fed vs. conventional beef production on methane emissions and land use in the US. In his ongoing research, he currently models the consequences of large-scale dietary changes, comparing the results of shifting to food consumption habits to other carbon mitigation strategies such as bioenergy and carbon capture.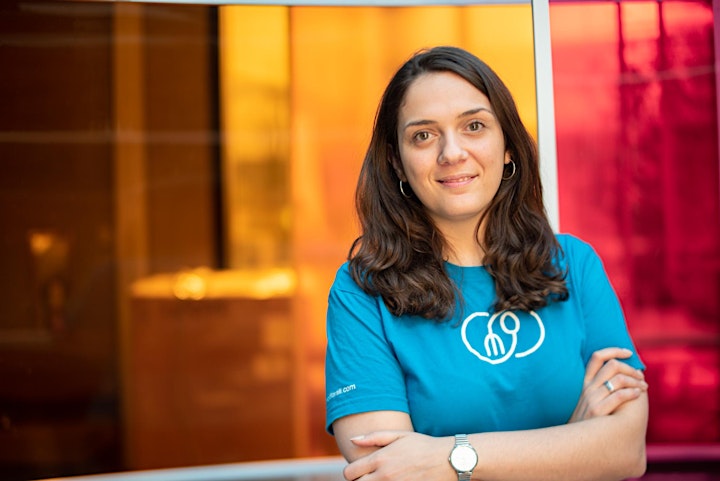 Sabine Valenga is a designer and food-tech entrepreneur. After finishing her degree in Architectural Design from Columbia University, where she focused her studies on how technology and design can generate a positive impact on our cities, she co-founded Food for All with the mission of stopping good food from being wasted. As their CMO, she leads their branding and marketing efforts and is determined to make "becoming zero food waste" something easy and desirable for both businesses and consumers.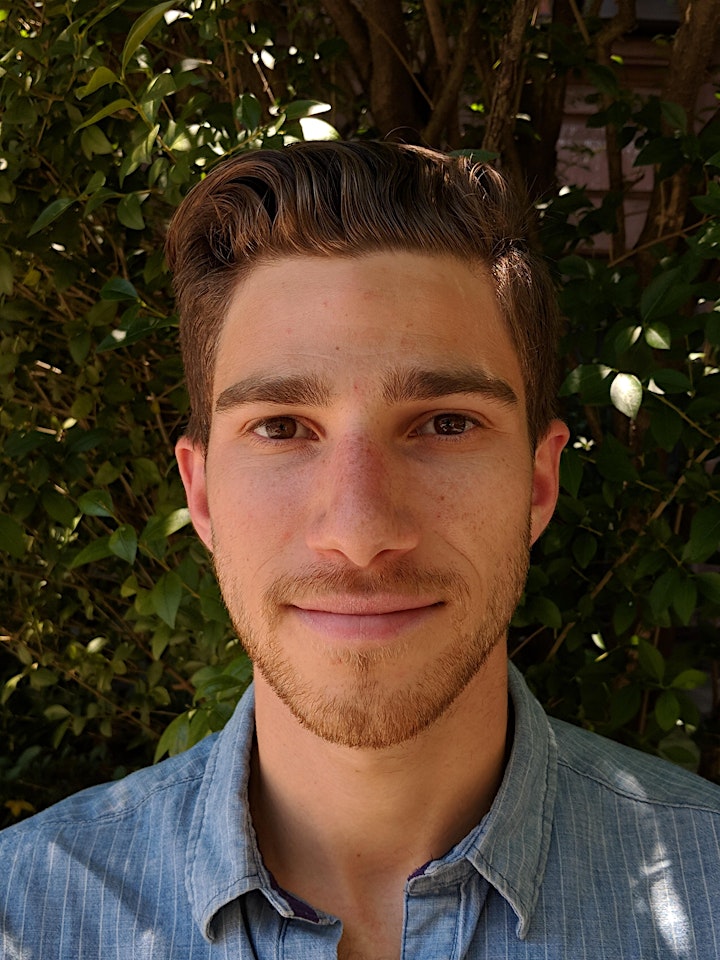 Andy Rose is a sustainability enthusiast focused on circular economy initiatives. Andy is an engineer by education and has worked in software development, food supply chains and currently works at TerraCycle on the Loop Initiative as the US Supply Chain Planner. He is passionate about building ecological awareness and participating in communities that foster meaningful connections.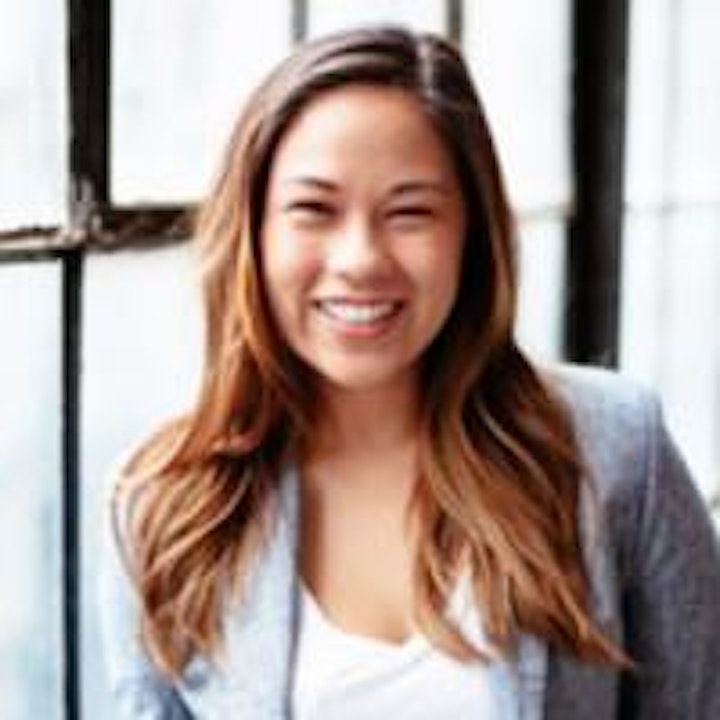 Emily Gee is the Marketing and Communications Manager at AeroFarms, a clean-technology company which builds and operates resource-efficient, state-of-the-art vertical farms in urban environments, helping transform agriculture. As a Certified B Corporation, AeroFarms has been recognized by Fast Company as one of the World's Most Innovative Companies and named one of the Top 25 Disruptive Companies by Inc. and one of TIME's Best Inventions.
In her current work, Emily owns the brand voice, digital content and in-person activations for both AeroFarms and Dream Greens. AeroFarms is the sustainable farm and technology which grows Dream Greens, a sustainably-focused CPG brand available in the tri-state area. With a tenure in social impact and environmental sustainability engagement, she holds a M.A. in Strategic Public Relations and Certificate in Business from the University of Southern California, where she was recognized as a Discovery Scholar for her work in environmental communications research.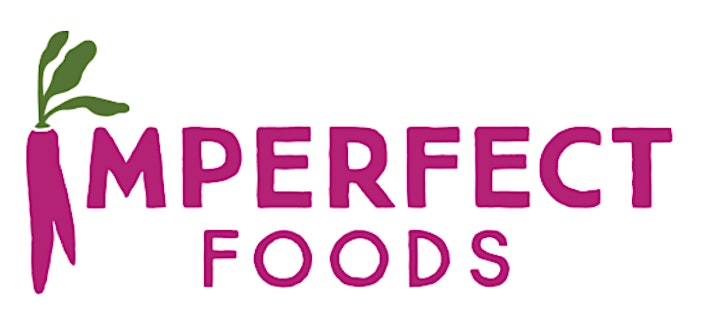 Imperfect Foods is a grocery delivery company on a mission to fight food waste. We purchase aesthetically challenged produce right from farmers and mislabeled packaged goods that cannot be sold at most grocery stores. We deliver customizable boxes directly to offices & homes- at up to 30% less that grocery store prices. Order weekly/biweekly- but skip boxes when you're out of town or just don't need groceries delivered. Before every delivery, log in and chose all your own groceries and exactly how much you want to spend! Try it out with no commitment, with a discount for 35% off your first two orders -- all attendees will receive the code at the event!
NOTE: Doors open at 6:15pm. To respect the time of our speakers and guests, the event will begin promptly at 6:30pm. Following the event, we will head to a local spot to continue the sustainability conversation and network!
Please note that tickets are non-refundable.
If you have any questions, please contact the GreenHomeNYC Forums group at forums@greenhomenyc.org.

Since 2003, GreenHomeNYC has been promoting an energy efficient and sustainable built environment, and supporting green professional development in NYC.
Visit www.greenhomenyc.org to learn more!