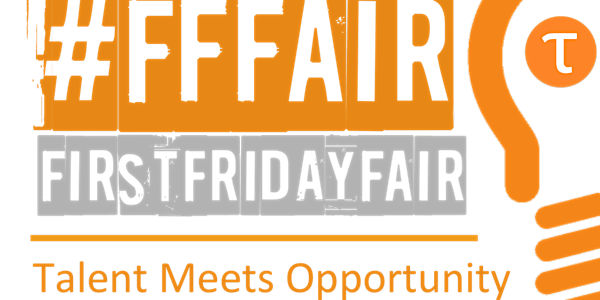 Monthly #FirstFridayFair Business, Data & Technology (Virtual Event) - Amsterdam (#AMS)
Date and time
Friday, June 2 · 11am - 2pm CEST
Location
Virtual Event [Online Only] Netherlands
Refund Policy
Contact the organizer to request a refund.
Eventbrite's fee is nonrefundable.
Description
Event Happens on First Friday of the Month..
Job Seekers must also complete profile on http://tao.ai/jobs
#FirstFridayFair (#FFF) is a program to create a recruiting hub connecting top job seekers & opportunities to promote healthy networking. Event will happen on First Friday of the month and invite best professionals from big data, software development and analytics domain to come and network with fellow professionals and talent seekers. #FirstFridayFair mixes the impact of a well run impactful recruiting talent fair with convenience of networking through your personal(at home) environment.
Here's the process:
When: Each month event occur on First Friday of the Month (Data and Technology hiring drive resume collection stops 4th Friday of previous month)
Where: Over Skype [If we have a recruiter seeking talent with your skills]
Process:
> For Job Seeker:
1. Signup & Complete your profile on http://tao.ai/jobs (Select Virtual Fair in Selection)
2. Wait for confirmation email to ensure your participation(if we have matching recruiters looking for people like you).
3. Stay in-front of your computer during allotted time to receive any call(if recruiter calls you for preliminary conversation)
* Please note that if you've not been contacted via email by First/Last Thursday of the Month, your profile is not picked for #FirstFridayFair due to lack of recruiter interests in your suggested skills area *
Good Luck!

> For Recruiter:
1. Recruiters signup using the form at: https://tao.ai/frs
2. Respond to #TeamTAO Email & ensure that you've completed the signup process
3. Receive #TeamTAO's email list of ideal candidates suiting your search criteria & their availability slots
4. Recruiter contacts job-seeker that they are interested to converse via Skype
* Every #FirstFridayFair Cycle requires re-set of interest flags, #TAOTeam will get back to secure your interests before every #FirstFridayFair
Why it Matters?
When data science and big data professionals are harder to discover and current platform do injustice to this rapidly growing field, an event to bring them all under one roof would help in forging relationship that promote healthy hiring.

Takeaways?
We expect the event to:
1. Create interesting conversation
2. Improve access to local talent and local opportunities
3. Provide a venue to promote effective hiring
4. Connect professionals with other seekers so they could collaborate and improve their search
5. Discover what some of the top businesses are looking for in a talent

About TAO.ai:
TAO.ai is an Artificial Intelligence led initiative to build and improve access to top talent, facilitate sustained hiring and create a smart ecosystem that works between top talent and top jobs to promote long term opportunities for businesses and professionals. TAO.ai has already resulted in some of the top hirings in the industry.