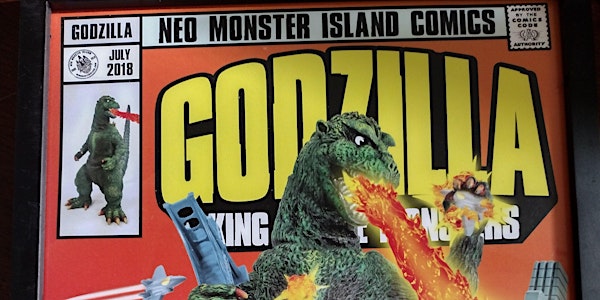 Monthly Art Fundraiser
November Art Release!
About this event
We are pleased to bring you a new type of fundraiser! Our Creativity Contest is a phenomenal Art, Essay and Short Film contest for the Middle and High School students throughout the state of South Carolina. It's also one of the only programs we run that cost a good bit for all the student and teacher prizes. So to help us out, we will be raffling off a new piece of artwork each month. Thank you to our generous art judges we have just enough pieces to complete an entire year of art!
Each month we will feature a different item and a different artist. We encourage you to look at their website as well in case there is anything there that you just must have as well.
Our Artwork for November has been donated to us by Michael Sean McGuiness. It is an 11x17 Framed Kaiju Punk piece of Art as well as a pound of locally ground coffee from Turtle Creek. You can learn more about his Kaiju Punk art from here and learn more about the coffee from here:
http://www.turtlecreekcoffee.com/
You can purchase a raffle ticket for this item here:
https://givebutter.com/wuBIti
Our goal with this piece is to raise $250 with $10 tickets
Thank you for taking the time to help us and help you!