(Monthly Art Class for ALL) Clase Mensual de Arte Para TODOS -mayo 2019
Sales Have Ended
Registrations are closed
Muchas gracias por invertir en ti- tu te lo mereces! Recuerda que este evento esta disenado especialmente para nuestra comunidad- si por alguna razon cambian sus planes por favor llame al 425-678-6042
Sales Have Ended
Registrations are closed
Muchas gracias por invertir en ti- tu te lo mereces! Recuerda que este evento esta disenado especialmente para nuestra comunidad- si por alguna razon cambian sus planes por favor llame al 425-678-6042
Description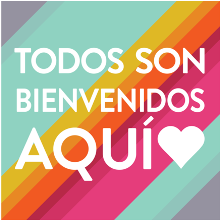 Monthly Art Class for Youth and their Parents
When we observe an artist most of the time we marvel at their art. However, when it comes to the education of our children we sometimes prioritize the intellectual aspects over artistic activities.
In this monthly class, the participants would use without inhibition their deep-rooted creative impulse, trusting in their own form of expression since the development of creativity is intimately linked to the practice and experience of artistic expression. This is a great opportunity for families of all abilities.
Join us to explore the power of using artistic expression, guided by instructors passionate about working with the community!
Free and in our instructors speak both English and Spanish
Classes 6-8pm
Friday May 24th

Advance registration is required to participate.
Verdant Community Wellness Center- 4710 196th St SW - Lynnwood, WA
This class is FREE thanks to the sponsorship of Verdant Health Commission
....................................................................................
Clase Mensual de Arte Para Jóvenes y sus Padres
Cuando observamos a un artista la mayoría de las veces nos maravillamos con su arte. Sin embargo, cuando se trata de la educación de nuestros hijos a veces solemos priorizar los aspectos intelectuales por encima de las actividades artísticas.
En esta clase mensual, los participantes utilizarían sin inhibición su enraizado impulso creativo, confiando en su propia forma de expresión ya que el desarrollo de la creatividad está íntimamente ligado a la práctica y vivencia de la expresión artística. Esta es una gran oportunidad para familias de todas las habilidades y capacidades!
¡Acompáñanos a explorar el poder del uso de la expresión artística, guiada por instructores apasionados por trabajar con la comunidad!
Gratis y en Ingles y espanol .
Clases 6-8pm
Viernes Mayo 24
Inscripcion anticipada es requerida para participar.
Verdant Community Wellness Center- 4710 196th St SW - Lynnwood, WA
Esta clase es GRATIS gracias al patrocinio de
Verdant Health Commission