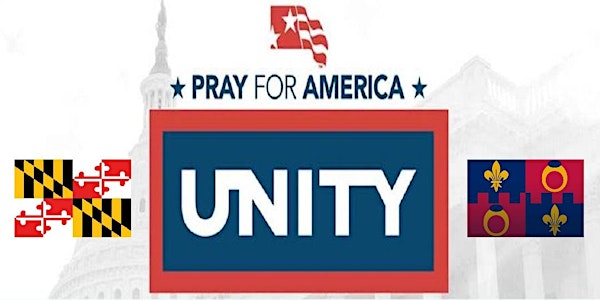 Montgomery County Prayer Breakfast - Rockville MD - May 3, 2018
When and where
Location
F. Scott Fitzgerald Theatre (Lower Level Social Hall) 603 Edmonston Drive Rockville, MD 20851
Refund Policy
Refunds up to 7 days before event
Description
Montgomery County National Day of Prayer
Rockville, MD | May 3, 2018
The Christian community will join in prayer on Thursday, May 3, 2018, asking for God to provide unity and his peace in America, Maryland and Montgomery County. As Christ's ambassadors in Montgomery County, we ask for the power of God's Spirit bring renewal and flourishing of Christ's Kingdom into our homes, workplaces, and communities.
WHERE: The breakfast will be held at the F. Scott Fitzgerald Theatre (Lower Level Social Hall), 603 Edmonston Drive, Rockville, MD 20851.
WHEN: Thursday, May 3, 2017, 6:30 to 8:00 AM (Program starts at 6:50 AM).
COST: Free, donation of any amount for breakfast accepted. (Any excess of funds over cost will be donated to a ministry in Montgomery County).
2018 Theme: #PRAY4UNITY
"Making every effort to keep the unity of the Spirit through the bond of peace." Ephesians 4:3
Specific prayers will be made for:
Prayer for unity under God in our nation and throughout the body of Christ

Prayer for the safety and well-being of our Families, Parents, Teachers and Students

Prayer for wisdom and courage for our Government Leaders and Public Servants; First responders and Veterans

Prayer for flourishing and integrity of our Workers & Business leaders for the good of our communities

Prayer for compassion and assistance for our Poor, Vulnerable and Oppressed
Keynote: DR. JOEL A. FREEMAN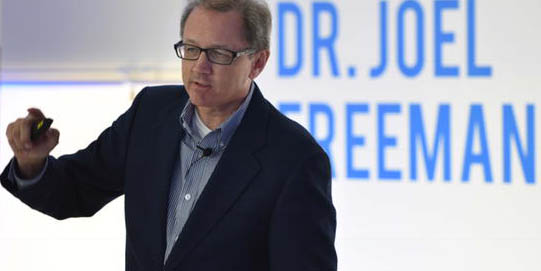 "For 20 NBA seasons I served as player development mentor and character coach to the Washington Bullets/Wizards team. This experience gave me a unique inside perspective regarding team chemistry, leadership, stress, change management, cultural competency, conflict resolution, emotional intelligence and winning/losing at the pro level…"
For 19 years, Dr. Joel Freeman served as mentor/chaplain for the NBA Washington Bullets/Wizards (1979-'98). This is where his interest in Black History was launched, and as a result he embarked upon extensive research into African American history and culture. He has been the recipient of numerous awards, citations, and honors. An example of one is the Dr. Martin Luther King, Jr. "We Share The Dream" Award, with Baltimore Mayor as keynote speaker and the Maryland Governor as another honoree at the oldest annual MLK awards dinner event (est. 1988) in the Baltimore/Washington region.
Over the past decade, Dr. Joel A. Freeman has combined his entrepreneurial skills and love for history to develop The Freeman Institute® Black History Collection. The collection is currently comprised of over 3,000 authentic documents and artifacts (oldest piece dated 1553) that communicate a story of creativity, inventiveness and perseverance. Joel is also the author of the DVD presentation, "A White Man's Journey Into Black History," and co-created (with Don Griffin), the award-winning book and film, Return To Glory: The Powerful Stirring of the Black Man.
Dr. Joel Freeman is an in-demand speaker nationwide and brings a rich reservoir of personal experience blended with contagious enthusiasm, clarity and down to earth humor to empower people from diverse walks of life with improved communication skills and maximized productivity. "Dealing With People Who Drive You Crazy!"® is not only the brand for his company, but also is the title of the most requested seminar experience… with a book in the works. He is also the author of a host of books including "God is Not Fair", "Living with Your Conscience without Going Crazy", and "If Nobody Loves You, Create the Demand".
Joel holds a Master of Science and a Ph.D. degrees in the field of counselling. He specializes in equipping individuals with the tools to create proactive, motivated personal and business environments. As a social entrepreneur, Freeman believes in doing good while doing well. Utilizing the multiplication principle, his whole purpose and motivation is to reach millions in this generation with win/win, high-impact, relevant resources and educational/inspirational projects that are multicultural-friendly, easy to duplicate, and are economically sustainable.