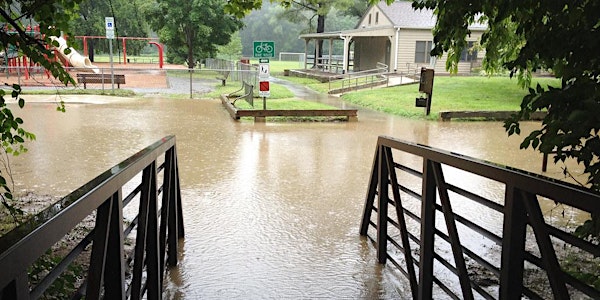 Montgomery County Comprehensive Flood Management Plan Community Forum
The Montgomery County Department of Environment is in the process of developing a Comprehensive Flood Management Plan.
About this event
The Comprehensive Flood Management Plan will serve as a guide for developing information and tools to manage flood risk in Montgomery County. Montgomery County has experienced an increase in flooding events causing impacts to public and private property. While the reasons for this increase are varied, but chief among them are increases to impervious surface due to development and increases in high-intensity rainfall events. The impacts of both are expected to increase due to continued growth and climate change.
The community forum will provide information about the Comprehensive Flood Management Plan, updates on the project, and general information about flooding in Montgomery County. Participants will have the opportunity to share information about their experience with flooding events in the County.
The community forum will take place from 6:30-8:00pm on Wednesday, October 12th and Thursday, October 20th. Participants will have the choice to attend either dates as the same presentation will be given by DEP at both events. To sign up, please click on the orange button labeled "Select a date" and proceed to fill out the registration form. Thank you.
Zoom Link to Thursday, October 20th Virtual Community Forum:
https://us02web.zoom.us/j/87954801138