Description
On January 20, 2018, Montessori educators will gather to be inspired by an all-star cast of presenters at The Church of St. John the Divine in Houston, Texas.

We are thrilled to welcome Michael and D'Neil Duffy, 2018 AMS Living Legacy Honorees and authors of Love of Learning: Supporting Intrinsic Motivation in Montessori Students.
Conference Schedule
---
8:15 AM - 8:30 AM Registration
The AMS 5-Clock Hour CPD certificate will be available after completing the evaluation at the end of the conference. We thank you for your feedback as it helps improve future educational offerings.
8:30 AM - 9:00 AM Breakfast, Networking and AMS Living Legacy Raffle Auction
9:00 AM - 10:00 AM Morning Keynote Presentation
"Classrooms Scenes that Have Inspired Us" by Michael and D'Neil Duffy
As we have visited classrooms to support our teachers in training over the past two decades, there have been scenes that have inspired us and convinced us that the Montessori training really transformed teachers and, hence, their classrooms. Other times, it has been discouraging to see practices that reminded us of our own traditional educations. We want to share with you some of those observation highlights.
10:15 AM - 11:15 AM Session 1: Concurrent Workshops
Infant and Toddler presentations by Whitney Falcon and Michelle Battistone
Stop! Listen!

Each child has a unique style of communicating. Each adult also has a unique style of communicating. In the Montessori Infant and Toddler environments learning to understand each other and ourselves is crucial. There are often behaviors and situations which frustrate, confuse, push buttons and may cause miscommunication within the classroom.

Whitney and Michelle will be sharing tips and techniques for truly listening to the children in your environment, how to interpret behaviors, and decide if and when to intervene when situations arise. We will also explore the idea of what the adult's role in the prepared environment truly means.

Early Childhood Session featuring Angie Meadows
Once Upon a Time . . .
All children (and teachers too!) love stories, but are we making the most of these everyday teachable moments? In this two-part workshop, we will hone our craft and learn a few tricks of the trade. From oral story-telling to traditional read-alouds, we'll bring stories to life through performance, props, and passion! We will tell stories, laugh together, practice a few skills, and walk away with TONS of exciting ideas to bring to our classrooms.
Elementary presentation featuring Biff Maier
Making It Stick- How we make a lasting difference in kids' lives
Learning is a journey, and we are children's guides. These journeys are the stuff children use to build their souls and to wire their minds. What do we most want them to see and to feel? What makes learning stick? This workshop offers the anatomy of effective lessons, including an analysis of the pedagogy of the Three Period Lesson. It offers strategies for the 1st Period, including getting (and keeping) attention, using "points of interest," differentiating for various learners, as well as identifying, clarifying and reinforcing key concepts, for recall and application.
Administrator presentation featuring Dr. Ingrid Tucker
Are you a Lion or a Lamb: Bold Leadership
This workshop will discuss the characteristics of exceptional leadership. Leading is not for the faint-hearted, it's for the lion and the lamb. Building Opportunities for Leaders to Develop (BOLD) themselves, their teams and their schools in an ever-changing, global and complex world! Leaders be prepared to dive in!
11:30 AM - 12:30 PM
Keynote Address by Gina Lofquist, AMS Senior Director of Teacher Education
Being Montessori
We are privileged to teach within a system of education that seeks to empower children and create environments that inspire passion, joy, and a sense of purpose. Each presentation that we give is a gift to be shared; how well we give the gift impacts how successful we are in bringing to life and reinforcing the possibilities that Dr. Montessori showed us. Join Gina Lofquist, AMS senior director of teacher education, for a lively discussion on who we are as teachers and administrators and how we can best actualize Dr. Montessori's dreams, so that all of us—students and educators alike—may benefit.
12:30 PM - 1:30 PM Luncheon to Celebrate Michael and D'Neil Duffy, Networking and Raffle Auction
Leadership Forum featuring Mary Ellen Kordas, President of the AMS Board of Directors and Robyn Breiman.
1:45 PM - 2:45 PM Session 2: Concurrent Workshops
The workshop topics at this conference will span the generations, connecting us all with Dr. Montessori's timeless philosophy as we explore 21st-century best practices in the field.
Infant and Toddler presentations by Whitney Falcon and Michelle Battistone
Early Childhood Session featuring Angie Meadows
Once Upon a Time . . .
Part II - Please read Session I description.
Elementary presentation featuring Biff Maier
Boys Will Be Boys
Rambunctious and rebellious, boys can be challenging. In this workshop we will explore the characteristics of boys, including the nature-nurture controversy regarding how they differ from girls. In light of the growing achievement gap between girls and boys, we will discuss proven strategies that engage boys, and we will reflect on prepared environments to see how we might make them more "boy-friendly."
Administrator presentation featuring Anita Hanks
Market Montessori?
Competition for schools is on the rise! Marketing and advertising externally is just as important as marketing internally to your current families. Learn how, as the leader of your school, to be the single biggest influence in making marketing a priority. This workshop will give you the tools you need to put together a comprehensive branding plan for your school and for yourself. Topics of discussion include: the customer journey, traditional advertising, websites, blogs, social media, resumes, professional networking, and more!
Ticket includes invitation to luncheon reception to honor AMS Living Legacy Honorees, Michael and D'Neil Duffy. All event proceeds will benefit the American Montessori Society's Living Legacy Teacher Education Scholarship Fund.

The American Montessori Society is proud to honor D'Neil and Michael Duffy as its 2018 Living Legacy Honorees. The Duffys are authors, teachers, and, administrators and most recently helped found and co-direct the Montessori Elementary Teacher Training Collaborative (METTC) in Lexington, MA. The Living Legacy is an annual tribute to Montessori professionals whose dedication and leadership has made a lasting impact on the AMS community.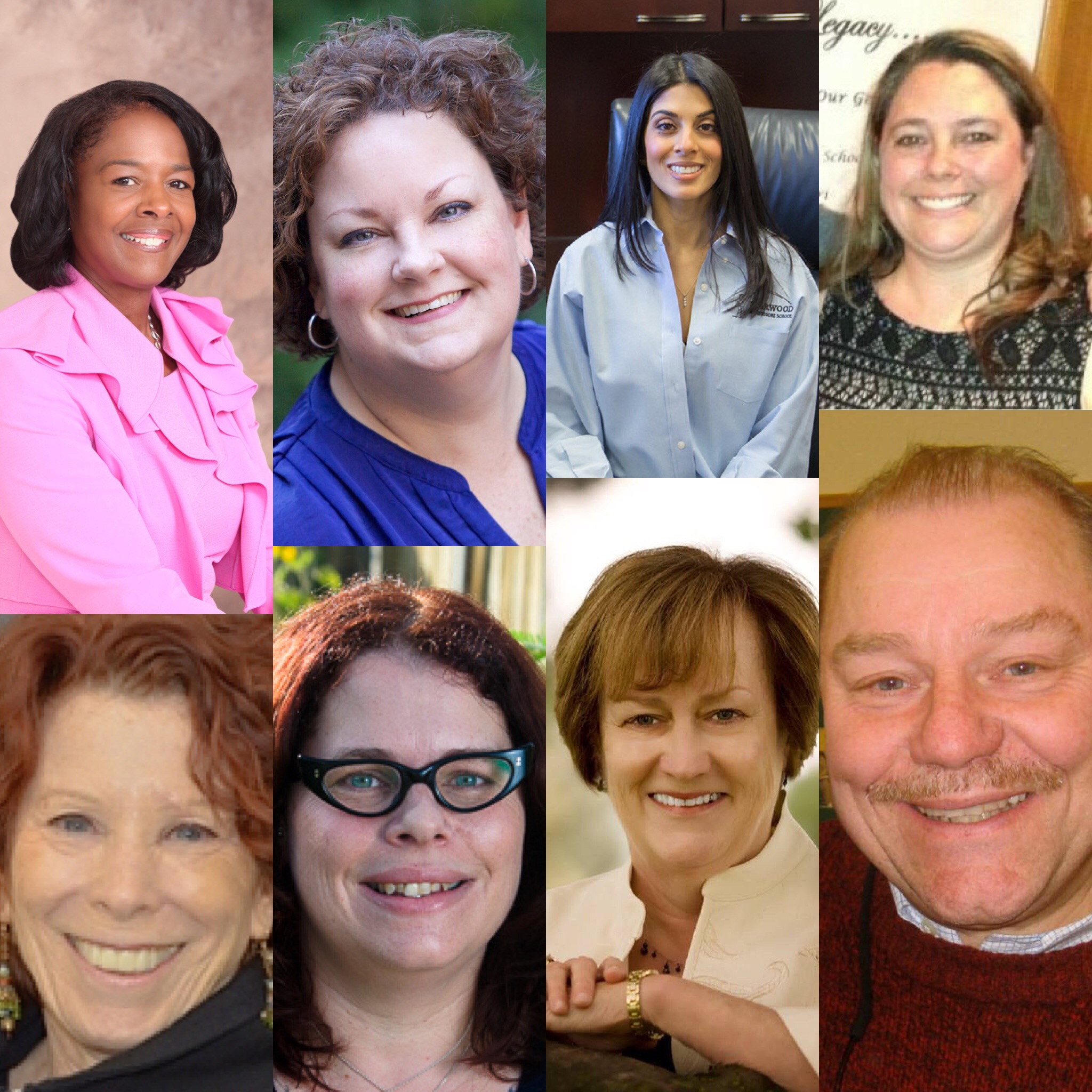 Presenters Bio-in-brief
Biff Maier is Director of Faculty and Curriculum Development at Lexington Montessori School in Massachusetts. For many years served as elementary curriculum coordinator at the Center for Montessori Teacher Education/NY, and he now co-directs the Montessori Elementary Teacher Training Collaborative (METTC) in Lexington, MA. He also presents and consults for the Center for Montessori School Management.
Involved with Montessori since 1974, Biff is a seminar presenter and consultant for the American Montessori Society, and, as former Chair of the AMS Teachers' Section, he served on the AMS National Board of Directors. He earned his B.A. in psychology from Duke University and his M.Ed. from Xavier University, where he also received his AMS Early Childhood and Elementary credentials. He also earned an AMI 6-12 credential from the International Center for Advanced Montessori Studies in Bergamo, Italy.
Biff is married to a psychiatrist who practices privately in Cambridge and Arlington, Massachusetts, and he has two Montessori-educated kids. Ida is a linguist and novelist living in Paris. Teddy is a senior at Villanova University.
Gina Lofquist, MEd, is the senior director of teacher education for the American Montessori Society. An advocate for Montessori education and the children and families it serves, Gina's Montessori experience includes teaching and school administration, university Montessori teacher education administration, adult instruction, and consulting for public and private Montessori schools both nationally and internationally. She is AMS-credentialed at the Early Childhood level (ages 2. 5 – 6).
Dr. Ingrid Tucker, is the Head of Cambridge Montessori School in Cambridge, Massachusetts. Her experience in Independent Schools began in 1994 at The Cambridge School of Weston where she served as Dean of Multicultural Affairs, taught history and worked as an Admissions Associate. Ingrid is a former Board Member at AISNE and the Montessori Schools of Massachusetts. She earned a Bachelor of Arts Degree in Journalism from Ohio Wesleyan University, a Master of Public Administration from Clark Atlanta University and a Doctorate in Education from Boston College. AMS Credentialed, Administrator.
Angie Meadows, is the founder of Montessori Nature School in Lenoir, North Carolina. She has over 25 years of experience as a Montessori parent, teacher, teacher educator, and school leader. As an educator, Angie has earned NC state teacher certification and holds two lead teacher certifications from the American Montessori Society (AMS)--Primary (2.5-6 years) and Lower Elementary (6-9 years). As an administrator, Angie has earned her School Administrator certification from AMS as well as certification in Non-Profit Management from LaSalle University's School of Business.
Anita Hanks, is the Executive Director of North Texas Montessori Institute and Head of Starwood Montessori School in Frisco, Texas. Anita graduated from Southern Methodist University in Dallas, TX with a B.B.A. in Management Information Sciences. She went on to Texas Women's University to achieve a Master's In Education and received her AMS Early Childhood Diploma from the Dallas Montessori Teacher Training Center in 1998. Anita serves on the Board of the American Montessori Society.
Michelle Battistone is a nationally recognized expert in Montessori education for infants and toddlers. A field consultant for Montessori Education Center of the Rockies (a Montessori Infant/Toddler teacher training school in Colorado), Michelle is also part of the site inspection and evaluation team for Montessori Accreditation Council for Teacher Education (an autonomous accrediting association for teacher education). Michelle holds a Bachelor of Science degree in Elementary Education and an AMS Infant and Toddler credential from North Harris Montgomery College. She has been a classroom Montessori teacher, teacher educator, administrator, and speaker. Co-Founder of Montessori Mentors, and the Infant and Toddler Program Coordinator for The Institute of Montessori Education, Michelle has spent over twenty years teaching infants, toddlers and the adults who work with them.
Whitney Falcon is founder and head of Mariposa Montessori School in Austin, TX and serves on the AMS Development and Peace Committees. She is also a board member of the Institute of Montessori Education and a field consultant for Cambridge Montessori Institute and the Center for Montessori Teacher Education/New York. AMS-credentialed (Infant & Toddler).
Mary Ellen Kordas is a President of the AMS Board of Directors and a retired Montessori head of school whose company, MEK Consulting, offers consulting for other schools. AMS-credentialed (Administrator).