Monterrey 2.O: La Industria de Emprendimiento Online/ Virtual

Wednesday, June 21, 2017 from 8:00 AM to 4:00 PM (PDT)
Event Details
Horario:
8:30-9:30 AM - Registro y Desayuno Ligero
9:30-12:00 PM - Conferencistas
12:00-1:30 PM - Descanso - Almuerzo - Demos
01:35-3:40 PM - Conferencistas
3:40-4:00 PM - Clausura
Lugar:
w2w.co / Virtual
La Industria de Emprendimiento.
Monterrey 2.0 La Industria de Emprendimiento es un punto de encuentro para el talento, emprendedores, startups, inversionistas y aquellos interesados en transformar el futuro de México tomando a Monterrey y su pasión por el trabajo como punto de partida. Acompáñanos y sé parte del inicio del cambio, sé parte de la historia, sé parte de la comunidad Monterrey 2.0
¿Por Que Monterrey?
Monterrey es sinónimo de esfuerzo, sinónimo de carácter, sinónimo de la industria y transformación en México, en otras palabras Monterrey cuenta con las características que todo emprendedor debe poseer. Por esta razón y más Monterrey es el ecosistema perfecto para emprender.
Ahora es el momento.
El propósito de Monterrey 2.0 es la creación de un puente entre las culturas emprendedoras de Silicon Valley y Monterrey. Un puente que contribuya al crecimiento de la comunidad emprendedora y derribe fronteras mediante la innovación y participación. Ahora es el momento para crecer, para apoyar y expandir la red de emprendedores del país. ¡súmate ya!
El futuro comienza contigo.
Demostremosle al mundo que los hombres y mujeres de México estamos listos, transformemos nuestras ideas en acción, conectemos nuestros proyectos y formemos parte de la construcción del nuevo México innovador. ¿Estás listo para el reto?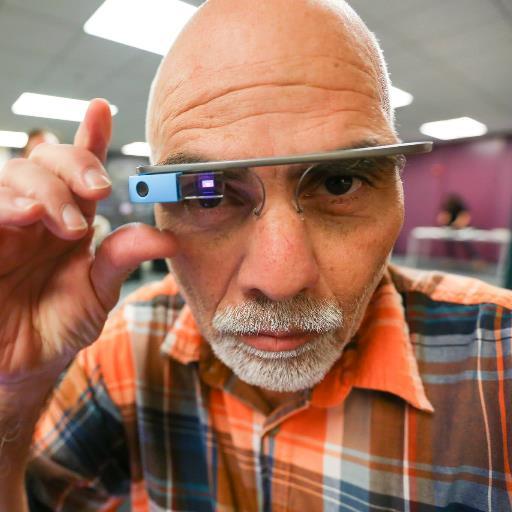 Dave Martinez | Dave Martinez Ventures

Platicara de su trabajo en Silicon Valley con tecnología de vanguardia que él desempeña, y su interés de trabajar con empresas.

 

Michelle Messina | Explora International

Contara su experiencia en trabajar con empresarios de 30 diferentes países y cómo ha logrado enseñarles a decodificar Silicon Valley.

Remy Arteaga | University of Arizona

Como profesional con más de 20 años de experiencia en innovación, ha logrado lanzar y establecer nuevos negocios, programas e iniciativas.

Eric Osuna | LatinLife.com

Con 20 años de experiencia en Latin Media, nos dirá porque decidió empezar su empresa en medios digitales y cómo las tendencias cambian.

 

Roberto Gomez | Quick Social Media

Ha sobresalido en la industria de la tecnología que está fuera de la tecnología. Compartirá su experiencia en cómo él hizo esa transición.

 

Maximiliano Fernandez | 360WS and Vivify

La historia de un emprendedor local que anunciara su siguiente empresa y como lo logro.

 

Goretti Campbell | SF Women in Tech

Hablará de tecnología fuera de lugar y trabajar con empresarios de diferentes industrias de la realidad virtual a los satélites espaciales.

Américo Ferrara | LifeIsTooShort

El inversionista nos dirá su perspectiva sobre el espíritu empresarial y revisión general de lo que los capitalistas de riesgo buscan.




 

 

Quién es Web to Web

Web to Web es una startup mexicana fundada en 2016, que desarrolló una plataforma digital para hacer match de negocios. La solución tecnológica permite acudir en vivo y presencialmente o de manera asíncrona y remota a eventos de diversa índole, incluyendo ferias, conferencias y convenciones. Facilita la asistencia a conferencias (contenido), la visita de stands (oportunidades) y el relacionamiento (networking) con otros asistentes, a través de una app móvil y una versión web.
Have questions about Monterrey 2.O: La Industria de Emprendimiento Online/ Virtual ?
Contact the organizer
Monterrey 2.O: La Industria de Emprendimiento Online/ Virtual