Description
The Monterey Bay Defense Alliance (MBDA) is pleased to announce Admiral Mike Mullen, USN (Ret.), as the featured speaker at its 22 Feb 2019 breakfast.
Considered perhaps one of the most influential Chairman of the Joint Chiefs of Staff in history, Admiral Mullen takes a fresh approach to the most important issues of the 21st century—including America's global positioning and how business trends and the economic health of the U.S. directly impact our national security.
Admiral Mullen was widely recognized as an "honest broker" in his key leadership roles as the top military advisor to two presidents—Barack Obama and George W. Bush— as well as to the Secretary of Defense and the National Security Council. He continues to maintain strong relationships with leaders around the globe. Admiral Mullen led the military during a critical period of transition, overseeing the end of the combat mission in Iraq and the development of a new military strategy for Afghanistan. He advocated for the rapid development and fielding of innovative technologies, championed emerging and enduring international partnerships, and advanced new methods for combating terrorism—all of which directly culminated in the elimination of Osama bin Laden.
Please join us to hear Admiral Mike Mullen give his perspective on National Security Challenges in the 21st Century.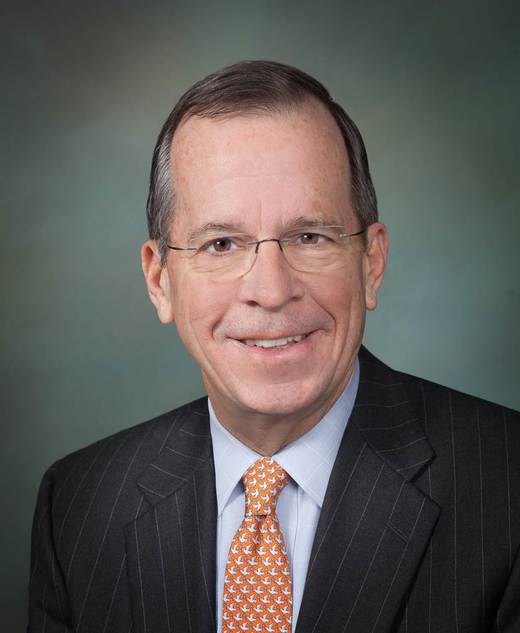 MBDA is a volunteer group organized by the City of Monterey with a mission to preserve and promote the extraordinary network of leading national security assets in the Monterey Bay Area, which we call the Monterey Bay National Security Cluster (MBNSC). The breakfast is the fifth in a series of meetings intended to encourage dialogue among local community leaders and the leaders of the MBNSC institutions. The goal is to increase awareness, promote collaboration and help create a more robust and resilient national security presence here. Team Monterey, the Department of Defense (DoD) organizations that comprise the core of the MBNSC, employs over 15,000 people and contributes more than $1.4 billion in direct local payroll. With a much larger total economic impact, national security is one of the four main pillars of the Monterey Bay economy, along with agriculture, tourism and education.