Description
---
---
Come and join old classmates and friends for a blast out of the past. There will be food, good drinks and dancing for all. You'll have time to talk and reminisce about your past adventures and all those grandkids you love.
Ticket Information: Early bird ticket $90 before Oct 1 After, $100 general admission ticket.
Hotel Rooms: Book your room early if you plan to spend the night.
Free hotel parking
Help us Find Missing Classmates
Still Missing: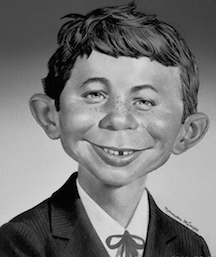 Alfred E. Newman
Please help us find missing people who are not on our rsvp list or who have not registered on website: classreports.org
Please go to this web site and register with our Montebello class of 67. Fill in the personal information so we know you are located. (you can restrict what is published by clicking a tab) Please include your email address. If you know a missing classmate, let them know about our reunion event and tell them to go online to one of the following websites for information and how to contact us. You can also send us their email and current address so we can contact them.
Facebook (Montebello High School Class of 67 50th Reunion) join the closed group
classmates.com
Montebello Alumni Association
reunion committee email contact: classof67mhs@gmail.com
*Refunds: if the unfortunate happens, refunds will be available 30 days after receipt of your payment up until 30 days prior to our event.