Location
4398 Spillway Ln
4398 Spillway Lane
Montclair, VA 22025
Join us for the Annual Montclair Fishing Tournament as we invite you to grab your rod & reel and put your skills to the test!
About this event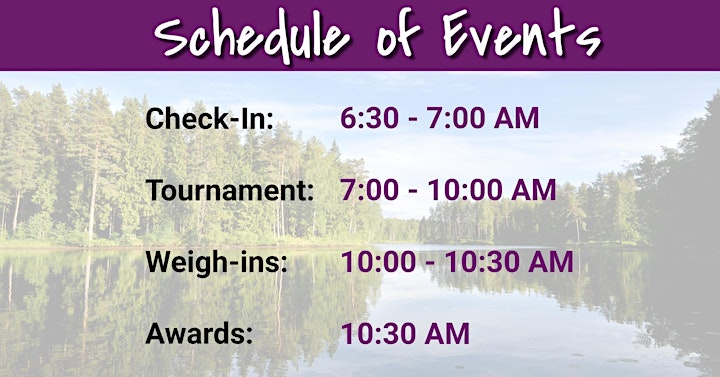 Whether you're a pro fisher or just a weekend water enthusiast, we're inviting you to show Montclair what you've got! Compete on a team of two or by yourself to find that one fish to win it all.
Register now in the league of your choice:
Junior League: Teams of 2 consisting of 1 Adult (18+) and 1 Child (17 & under).
Adult League: Individuals & Teams of 2 consisting of adults only (18+).
How the competition works:
Each team of 2/individual competitor must bring their own rod, reel, tackle and bucket or other storage container for their fish.
Fish MUST be kept alive through the weighing process.
1 winner will be chosen per league for the heaviest fish in each of the 4 categories: Crappie, Large Mouth Bass, Sunfish & Catfish. In the event of a tie, length will be the tie-breaker.
Only 1 fish from each category can be presented per team.
Any Triploid Grass Carp caught must IMMEDIATELY be returned to the lake.
Montclair residents are permitted to enter the competition with a guest. Residents must show a VALID recreation pass at the time of check-in.