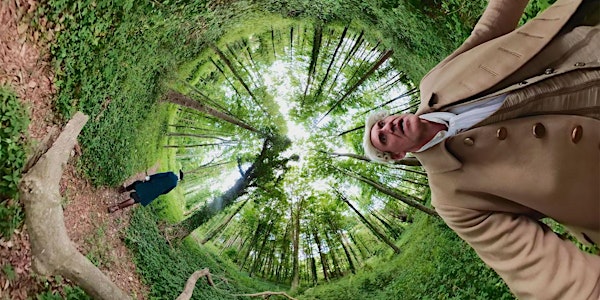 Monsters and Measures: Selected Films by Sasha Litvintseva and Beny Wagner
With a video introduction by the filmmakers
When and where
Location
e-flux 172 Classon Avenue Brooklyn, NY 11205
Refund Policy
Contact the organizer to request a refund.
Eventbrite's fee is nonrefundable.
About this event
Join us at e-flux Screening Room on Tuesday, September 27 at 7pm for Monsters and Measures, a screening of recent films by Sasha Litvintseva and Beny Wagner featuring A Demonstration (2020) and Constant (2022), and preceded by the filmmakers' video introduction.
From the exploration of taxonomy in early modern science in A Demonstration to the investigation of the production of standardized measurement systems in Constant, Sasha Litvintseva and Beny Wagner's latest two films explore different episodes in the history of science, offering theoretically rich ways of thinking about the gaps between the world and how we come to know it. The monster, on the one hand, is the object that breaks classification only to reinforce taxonomic logic, while measurement systems that attempt to remove human subjectivity are inscribed with the fallible human body at their core.
A Demonstration (2020, 24 minutes)
A Demonstration is a monster film with no monsters. Inspired by the existence of taxonomies of monsters at the heart of early modern European science, the film explores and reinterprets a way of seeing the natural world that is almost impossible to imagine from today's vantage point. Early Modern naturalists were guided by a logic in which truths were discovered through visual analogy. The word "monster" comes from the latin "monstrare," meaning to show, to reveal, to demonstrate. A Demonstration picks up on these themes in a poetic exploration of the boundaries of sight and the metamorphosis of form.
Constant (2022, 40 minutes)
Constant is a journey through the social and political histories of measurement. For most of recorded history, the human body was the measure of all things. Constant asks what led measurement to depart from the body and become a science unto itself. From early modern European land enclosures to the French Revolution to the current frontier of Big Science, the film traces the relationship of measurement standardization to power, ideals of democratization, and the realities of dispossession.
Sasha Litvintseva and Beny Wagner are artists, filmmakers, researchers, and writers. They've been working collaboratively in moving image, installation, text, and lectures since 2018. Focusing on moving image as a tool for the active production of new worlds, their practice has been driven by questions about the thresholds between the body and its surroundings, knowledge regimes and power, and modes of organizing and perceiving the natural world. Their collaborative work has been presented globally, including at the Berlinale, Rotterdam, CPH:DOX, Courtisane, EXiS Seoul, CAC Vilnius, Los Angeles Filmforum, Museum of the Moving Image NY, Transmediale, Sonic Acts, Berlin Atonal, and Impakt Festival; at the Moscow Young Art and Wroclaw Media Art biennials, and the Baltic Triennial; and was featured on the Criterion Channel. Their films have won numerous awards including the Silvestre Best Short Film at IndieLisboa and Best Short Documentary at Guanajuato Film Festival. They are the authors of All Thoughts Fly: Monster, Taxonomy, Film (Sonic Acts Press: 2021). Beny Wagner is currently a PhD candidate at the Archaeologies of Media and Technology Research Group at Winchester School of Art, and was a researcher at Jan van Eyck Academy in 2015-6. Sasha Litvintseva is a lecturer in film at Queen Mary University of London, and holds a PhD in Media, Communications and Cultural Studies from Goldsmiths.
For more information, contact program@e-flux.com.
Accessibility
–Two flights of stairs lead up to the building's front entrance at 172 Classon Avenue.
–For elevator access, please RSVP to program@e-flux.com. The building has a freight elevator which leads into the e-flux office space. Entrance to the elevator is nearest to 180 Classon Ave (a garage door). We have a ramp for the steps within the space.
–e-flux has an ADA-compliant bathroom. There are no steps between the Screening Room and this bathroom.