Monsoon Community Kitchen Presents Homemade Spaghetti & Meatballs w Rosalie
Description
Class Description
Believed to be an innovation of early 20th century Italian immigrants in New York City, spaghetti and meatballs is truly a fun thing to make. Roll up your sleeves and let's have some fun in the kitchen. Come join us to learn the tips and tricks to master how to homemade spaghetti and meatballs with Rosalie!
Chef Biography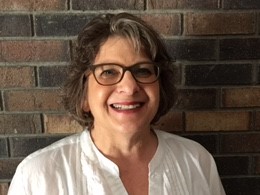 Rosalie Gillotti-Owens is a retired university professor, but she is not retired from teaching and learning. She is a dedicated life-long learner with a passion for education be it in the classroom, in the out of doors, or with a group of friends gathered around the kitchen table. She loves learning with and from others. This passion led her to establishing her cooking parties and classes. She is married to her author husband Robert has one terrific son, a beautiful daughter-in-law, and two fantastic granddaughters.
She says that food is central to her Italian heritage. She grew up helping her Nana, grandmother, mother, and aunts in the kitchen, and says "the Italian blood in her body is infused with the love for cooking."
Monsoon Community Kitchen Cooking Class Series

Monsoon Community Kitchen is a series of 5 cooking classes sponsored by Des Moines Area Community College and All Spice.
Single reservations may be purchased for $35 and a full series of 5 classes may be purchased for $150.
All proceeds benefit Monsoon United Asian Women of Iowa, a non profit which serves victims / survivors of domestic abuse and sexual assault in Asian and Pacific Islander communities across Iowa.
Follow the links below to learn more about each class and purchase tickets
Chicken Adobo with Magda & Naty - September 8th, 2017 6:00pm
Pad Thai and Egg Rolls with Lisa - September 22nd, 2017 6:00 pm
Chicken Curry Mangalorean Style with Lata - October 6th, 2017 6:00 pm
Homemade Spaghetti and Meatballs with Rosalie - October 13th, 2017 6:00 pm