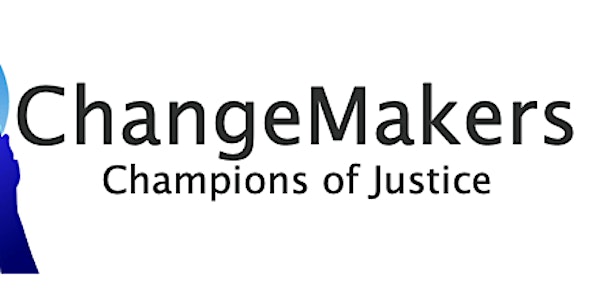 Monrovia ChangeMakers General Meeting
Monrovia ChangeMakers General Meeting to Discuss Equity, Equality, and Mutual Respect in Our Community- Special Guest Speaker, Dr. Wen Chen
About this event
ChangeMakers is an educational association which advocates for equity, equality and mutual respect in a multi-racial, multi-cultural and diverse society, by addressing racism, bigotry and intolerance whether on a social, political or systematic level. Our objective is to:
• Document, acknowledge and honor past lessons of those who lived under, persevered through, and fought against, racism, segregation and intolerance.
• Create open dialogues to focus on ways to build trust and heal the wounds from the past, where we are on a societal level and where we need to go; "calling-out" current examples of racism and intolerance, as well as identifying success stories.
• Have a broader impact and be a catalyst for change to progress in the future, by encouraging participation from the community, with special outreach to youth and students.
Join ChangeMakers for an informative meeting and discussion on racism, bigotry, and injustince in our community. We will hear from Dr. Wen Chen, of Cal Tech. Hear Dr. Chen's unique and informative experience in human rights and society in China and beyond.
Bio for Dr. Wen Chen, Ph.D.
Wen was born in China at the end of the Great Cultural Revolution. Being victims of the horrific atrocity that killed two million intellectuals and destroyed traditional Chinese culture, Wen's parents had mixed feelings about her education. Despite their discouragement, Wen eventually won a national prize at a science competition when she was 16. Hence, she was accepted into a top university for undergraduate study. In 1994, Wen came to the U.S. for graduate school and received a doctorate in Biology at the California Institute of Technology in 2000. Because of her personal experience of being brainwashed in China, she decided to be a voice for the voiceless. Since 2012, she has given over 200 presentations to community organizations about Chinese culture, history, and human rights.
Dr. Wen Chen has been working for Caltech since 2000 as a biologist and information scientist on genomics and biological research. Part of her everyday work is to speak at scientific conferences and seminars in universities like UC San Diego and Harvard Medical School. In her personal life, she is an active member of the Amnesty International Chapter at Pasadena, a board member for Caltech Women in Biology and Biological Engineering, and a special event host for the Caltech Alumni Association. She lives in Pasadena with her husband and two teenage daughters.