Monograph in Motion—FXFOWLE: Javits Center Revitalization

Wednesday, April 22, 2015 from 6:00 PM to 7:00 PM (EDT)
Event Details
Reservations begin on April 7 at 10 am
Monograph in Motion—FXFOWLE: Javits Center Revitalization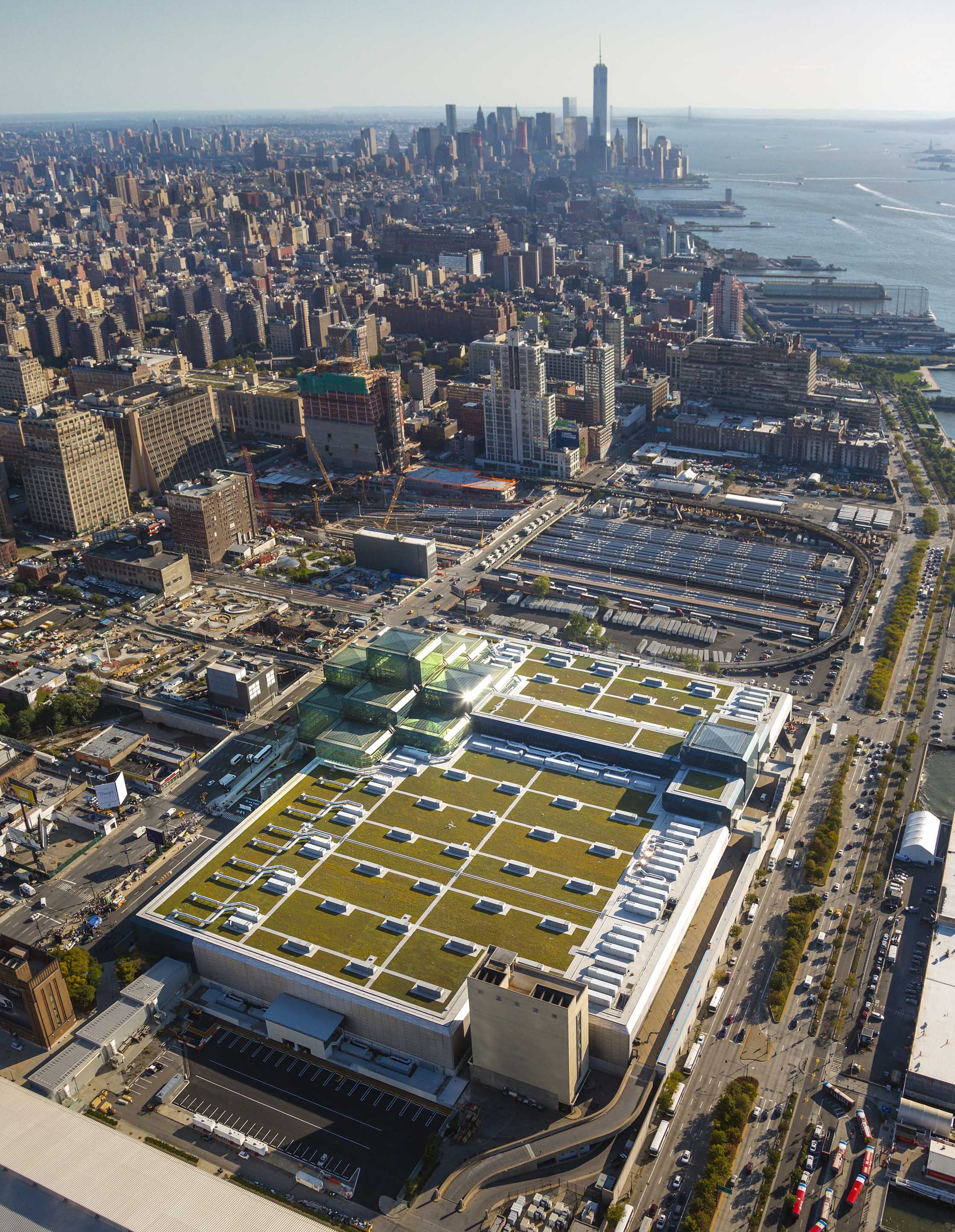 Photo credit: David Sundberg courtesy of FXFOWLE
Get an inside look at the revitalization of the city's premier venue for large-scale conventions and trade shows with Bruce Fowle, FXFOWLE Architects founding principal, Alan Steel, President and CEO, New York Convention Center Operating Corporation and Susan Elbin, Director of Conservation and Science, New York City Audubon. Go behind the scenes to learn about FXFOWLE's design for adapting this massive building to make it more sustainable and better integrated into the fabric of the city. The tour will include a trip to the top of the building to see the largest green roof in New York City, and the city's newest bird habitat.

Monographs in Motion is a new series of OHNY events that highlights the work of firms that have had a significant impact on New York City's built environment through public tours of the firm's most exemplary projects.

Tickets are non-refundable. Should you not be able to attend, the full price of unused tickets may be treated as a donation to Open House New York and is tax deductible to the extent allowed by law.
Organizer
Open House New York (OHNY) is a non-profit 501(c)3 organization. The mission of OHNY is to promote a greater appreciation of the city's built environment; broaden public awareness by exposing diverse audiences to distinctive examples of architecture, engineering and design; educate and inspire discussion of issues of excellence in design, planning and preservation; and showcase outstanding new work as well as structures of historic merit.