MongoDB World 2014

Monday, June 23, 2014 at 8:00 AM

-

Wednesday, June 25, 2014 at 5:00 PM

New York, NY
Event Details
For information on speakers, sponsors, and additional information, visit MongoDB World 2014.
General Admission
General admission provides you with access to the the conference on June 24th - 25th. This includes
the Welcome Reception, Expo Hall, Keynotes, Breakout sessions, and the MongoDB World after party
.
Breakfast, lunch and dinner will be served to all attendees. Snacks will be available throughout the day.
Add-Ons: Training, Certification
MongoDB Training and Certification are available as an additional option to all MongoDB World attendees. After selecting your conference ticket, you will receive pricing information and have the option to add one of the following trainings or certifications to your cart.
All training will be held on Monday, June 23rd at the MongoDB, Inc. office at 229 West 43rd Street, Floor 5. Meals will be provided for all attendees. 
MongoDB Fundamentals Training
MongoDB Fundamentals Training is lead by a MongoDB Engineer and will teach you how to get up and running with MongoDB. You will learn development basics, like document design in MongoDB and using the drivers; and operational basics, like how to set up replication for high availability and sharding for horizontal scalability. The class is structured around a series of lectures and accompanying exercises that reinforce and enrich students' ability to use MongoDB to build new apps better and faster.
Advanced Data Modeling Training
Advanced Data Modeling Training is lead by a MongoDB Engineer and will enhance your ability to model data efficiently using documents in MongoDB. Though a series of schema design exercises, we cover common application use cases and teach you how to design a scalable and performant data model in MongoDB. You will also learn to use MongoDB's rich set of operators, options for updating and inserting documents, managing document growth, and document removal. Lastly, students learn how to optimize performance vis-a-vis indexing, optimal read preference, write concern and sharding.
Advanced Operations Training
Advanced Operations Training is lead by a MongoDB Engineer and is designed for DBAs and people responsible for maintaining MongoDB applications. You will participate in a series of hands-on scenarios that represent potential issues encountered during the normal operation of MongoDB. Through this activity, you will develop skills in critical areas such as diagnostics, troubleshooting, maintenance, performance tuning, and disaster recovery. You will also develop the ability to confidently and effectively work through issues in production MongoDB systems.
Developer or DBA Certification Exam
Earn your Developer or DBA Certification. The exam will be held at the Sheraton Times Square on June 25th from 10:15am - 12:15pm and 1:30pm - 3:30pm. 
Ticket Cancellation Policy
To cancel your order, send your request and confirmation number(s) to events@mongodb.com. Full refunds will be granted through April 31, 2014. 50% refunds will be granted through May 31.
When & Where


Sheraton Times Square, New York
811 7th Avenue


New York

,

NY

10019


Monday, June 23, 2014 at 8:00 AM

-

Wednesday, June 25, 2014 at 5:00 PM
Add to my calendar
Organizer
MongoDB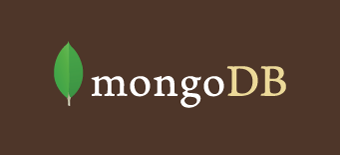 MongoDB (from humongous) is reinventing data management and powering big data as the leading NoSQL database. Designed for how we build and run applications today, it empowers organizations to be more agile and scalable. MongoDB enables new types of applications, better customer experience, faster time to market and lower costs. It has a thriving global community with over 5 million downloads, 100,000 online education registrations, 20,000 user group members and 20,000 MongoDB Days attendees. The company has more than 600 customers, including many of the world's largest organizations.