About this Event
Free Write Arts & Literacy Artists: Adam M., Adrian W., Cornelius H., Darian G., Destine P., Frankey L., Hector M., Jasmine, Jeremy D., Jonathan, Joshua S., Jovanny S., Kenneth T., Keshawn H., Kian M., Meisha, Monica L., Nakiyah P., STREETZ,
Featured Artists: Alexandra Antoine, Angela Davis Fegan, Chelsea Ross, Damon Locks, Derrick Woods-Morrow, Don Crescendo, Elizabeth De La Piedra, Emilio Rojas, Iris Bernblum, Jared Brown, Jeffrey Michael Austin, Liz Gomez, Liz McCarthy, Marzena Abrahamik, Melissa Castra Almandina, Nancy Sánchez, Norman Teague, Patricia Nguyen, Ryan Searchl1te, Shawné Michaelain Hollway, Tarnynon Onumonu, Tim Nice, Zakkiyyah Najeebah
Please join Free Write Arts & Literacy on June 22, 7-11pm, for our inaugural benefit, MoneyBall.
For 19 years, Free Write has been working inside locked facilities like the Cook County Juvenile Temporary Detention Center, offering literacy and arts education to detained youth.
MoneyBall takes place amidst Free Write's 2019 exhibition of student work, In Conversation. As an extension of Free Write programming, Free Write produces regular publications and exhibitions to bring forth student work and stories beyond the walls of the jail and into the public sphere.
This year, over 30 internationally recognized artists will be part of the conversation. In Conversation artists will create original works in response to Free Write student visual art, poetry, animations, and audio recordings. Each piece will be exhibited alongside its source material, included in a printed catalog, and available for purchase in our silent auction.
Come for the art, stay for the food by Chef Lamar Moore, drinks by Half Acre Beer, Lagunitas Brewing Co., and Apologue Spirits, and performances by Sam Trump, Roy Kinsey, Ben Lamar Gay, Jared Brown, E'mon Lauren, and Darling Shear.
Have your picture taken in a Money Ball money-grab photobooth, and a personal fortune poem written for you by Melissa Almandina. Late night beats by Free Write Sound & Vision DJs 1Solo and The Wife of Wrath.
We have an ambitious goal to raise $25,000. This is will support continued programming and education inside detention, as well as publishing and exhibition like In Conversation.
We all work ceaselessly to eradicate the conditions that give rise to youth incarceration. Let's celebrate together as we lay the foundation for another amazing year of Free Write!
PLEASE COME DRESSED IN YOUR BEST PARTY GREENS.
(Look good. Feel good. We trust you)
-----------------------------------------------------------
MoneyBall is presented with support of our host committee:
Jen de los Reyes (UIC School of Art & History / Open Engagement) - Host Committee Liaison
Steve Art (Loevy & Loevy)
Kate Barutha (Apple)
Whitney Capps (Clear Space LLC & Grown Folks Stories)
Marlies Caruth (MacArthur Foundation)
Karima Douglas (Illinois Department of Juvenile Justice)
Marilee Hopkins (Free Write Board)
Dominic Johnson & Valerie Medelyan (Comedy Central's Drunk History / Ariel Investments)
Era Laudermilk (Cook County Public Defenders Office)
Ciera McKissick (AMFM)
Abby Monroe (City of Chicago Department of Planning and Development)
Asif Wilson (Harold Washington College)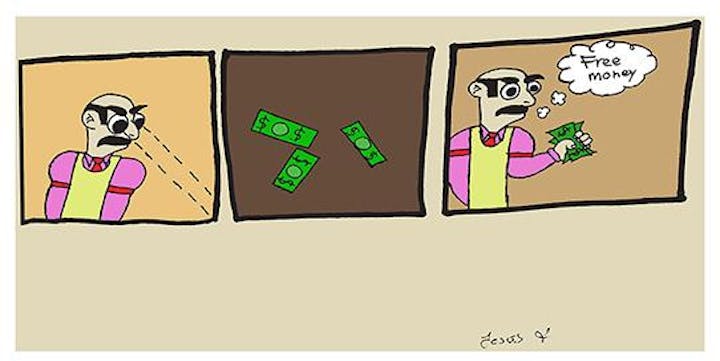 MoneyBall is generously supported by:
Artist Frame Service
Half Acre Beer
Apologue Spirits
Lagunitas Brewing
Chicago Art Department