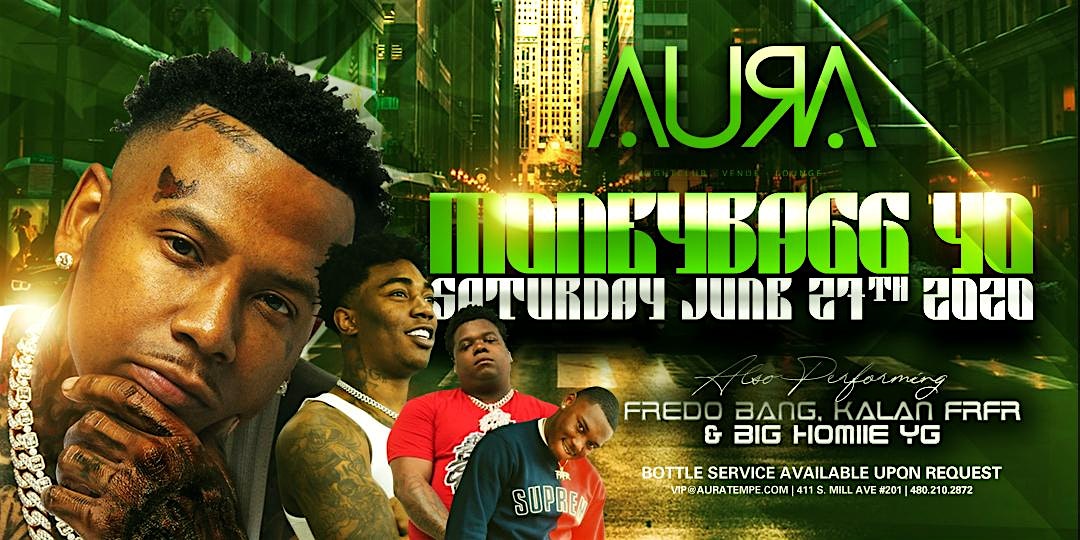 About this event
Moneybagg Yo
Saturday June 27th 2020
Also Performing:
Kalan FRFR
441 W. Madison St Phoenix, Az 85003
602.396.7136
ThePressroomAZ.com
Organizer of Moneybagg Yo w/ Fredo Bang, Big Homie YG, Kalan FRFR & More @ The Pressroom
The Pressroom is a multi-faceted events venue, featuring full state of the art production in-house with sound, stage, lighting, and security included in any events rental. The new facility spares no detail with plush finishes throughout the property down to the expansive lobby, meeting rooms, and full amenities dressing rooms. Not to mention it houses both rehearsal and breakout spaces all under the same roof. Its sound stage also carries the same specs as the previous location in addition to an attached, immaculate, ultramodern private and corporate events space. Which gives the brand the ability to cater to a broad spectrum of rental clients based on demographic, budget, potential attendance and needs beyond.
The venue team has over 30 years' collective experience in the events industry, and now all under one roof the executive wing of office suites house operations, marketing, events teams. With endless events configuration possibilities on the horizon and a strong list of initial events to assist in getting familiar with the new property, The Pressroom looks forward to creating unforgettable memories and many career opportunities along the way with the surrounding community.