Join us for a conversation about salary negotiation, compensation, alignment, and pay equity.
About this Event
Join us as we flip the coin on compensation and have an open and honest discussion on how to advocate for yourself, negotiate your salary, and let go of the fears of talking about money.
Schedule:
Welcome & Introductions
Panel Discussion followed by audience questions
Key Takeaways & Insights
Meet Our Facilitators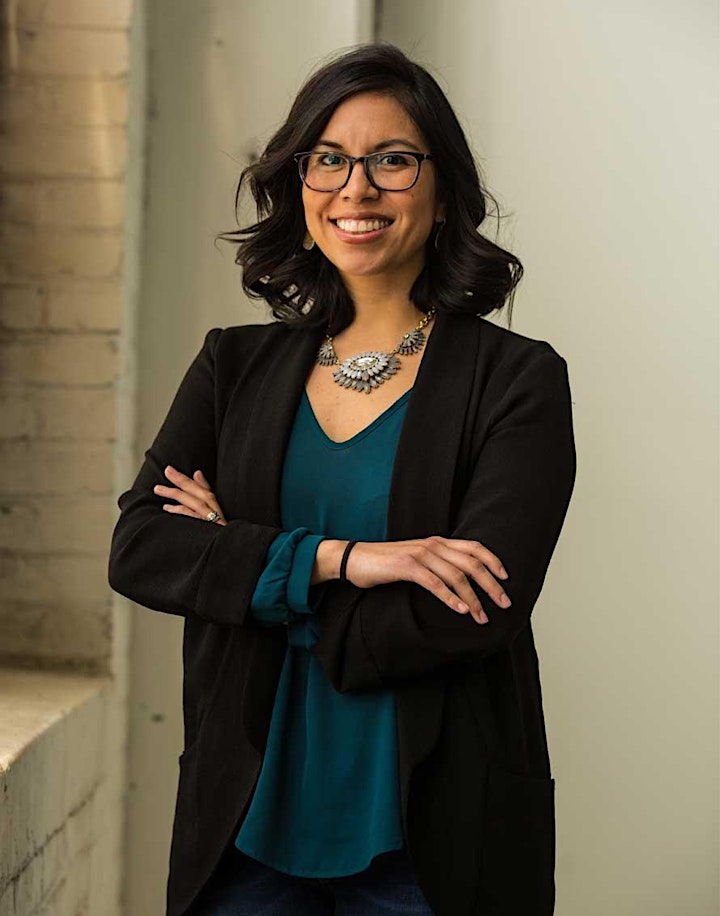 Hazel Geary - the Right Brain, Drio
Her conversation is expressive, her creativity is pervasive and she's passionate about most any topic. That makes Hazel the perfect compliment to Rachel and together they form the Drio Duo, ready to deliver insightful online strategies. With a degree in Business Administration and an impressive background in marketing and sales, Hazel works with Drio clients to maintain cost and scheduling goals while bringing her creative intuition to each project in production.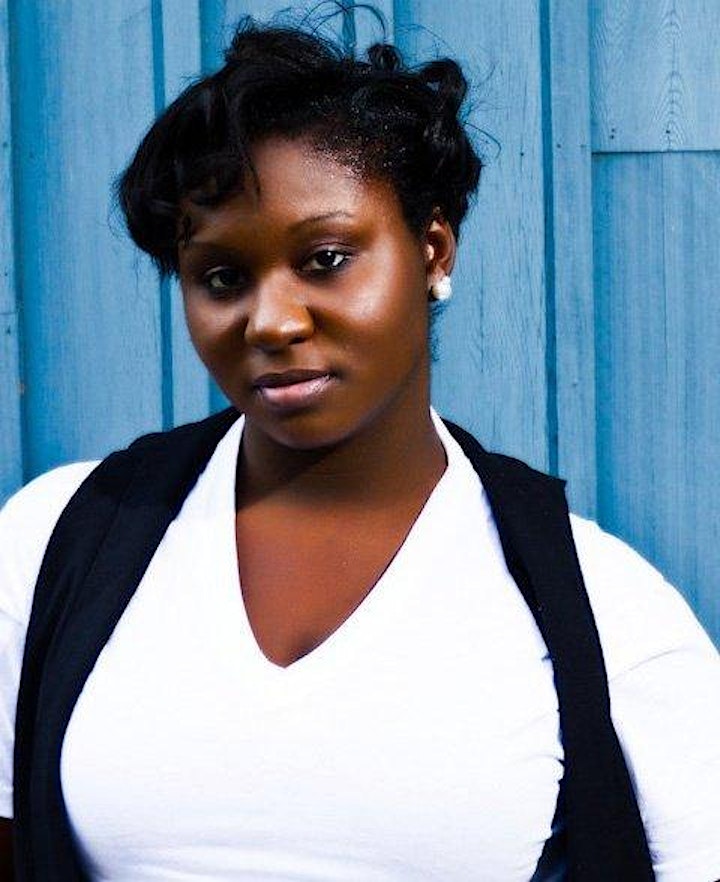 Monique Jenkins - Senior UX Designer at MotoRefi
Monique fell in love with design when she created her first photo collage for her MySpace page back in '05. Her passion for design continued to grow as she realized that design is problem-solving and can shape culture and identity. Ever since, she has used design as a way to solve problems for a variety of users across start-ups, government, and large corporations.
Currently, she holds a position as Sr. User Experience Designer at MotoRefi, a Virginia based start-up that makes auto refinancing a simple and transparent process for their customers. Her responsibilities include developing internal and external applications utilizing human-centered design principles to build frameworks that drive unique approaches to customer problems.
She's also the Co-Lead of Ladies, Wine and Design Baltimore's Chapter and is the founder and artist of Jkins Creative.
Meet Our Panelists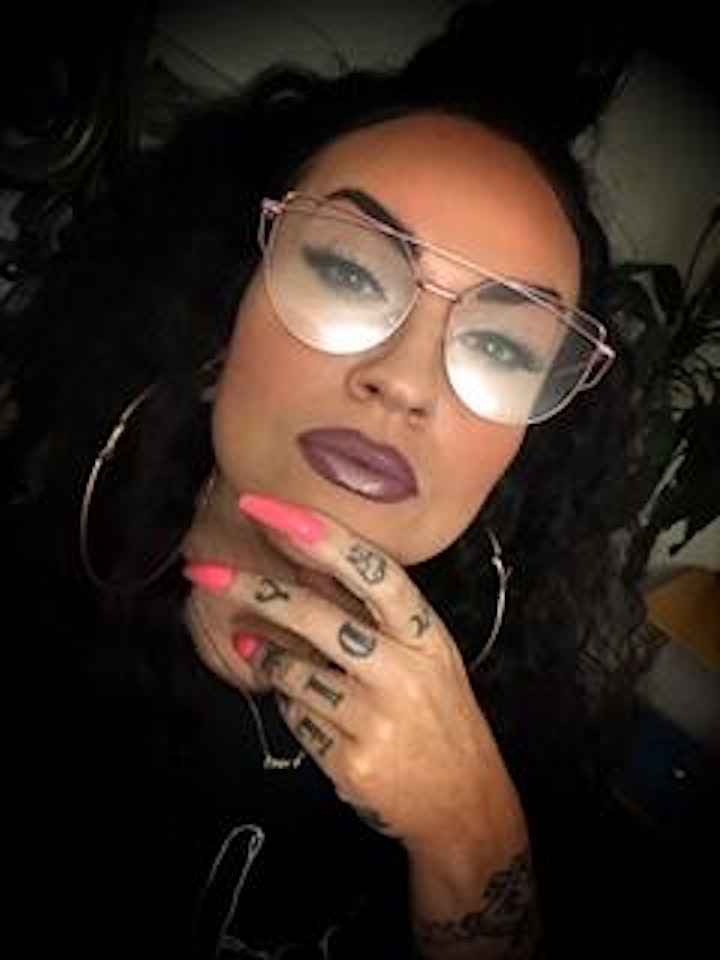 Anna Taylor - Diversity, Equity & Inclusion Manager, BetMGM
Anna is a community-nurturer who is well known for building authentic relationships and relentlessly learning while campaigning for others to join her. It is with this relationship-building base, that she was able to establish the west coast DEI program at her former company and has taken that experience into her new role to run DEI for BetMGM.
Anna received her master's degree in Middle Eastern Studies from City University New York, where her thesis focused on women's movements in Iran, and her bachelor's degree in social sciences with a concentration in ethnicity, gender and culture from the University of Washington. With the diverse backdrop of her programs, she is able to better recognize the breadth of cultural, historical and political viewpoints, and tap into it with her DEI work and anti-racist social activism.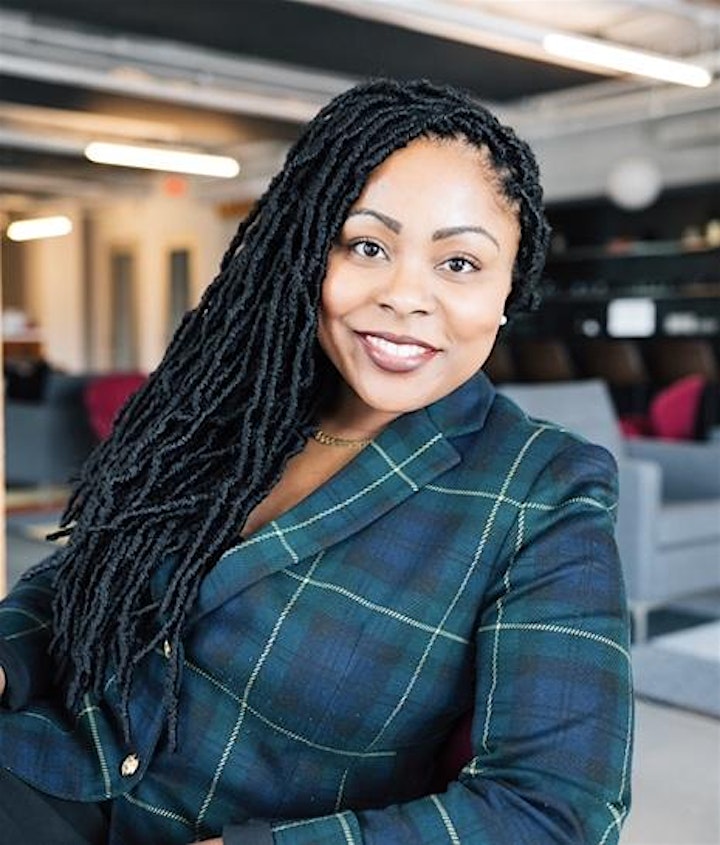 Dionna Maria Lewis - Managing Attorney at District Legal Group PLLC
Dionna Maria Lewis - Managing Attorney at District Legal Group PLLC Dionna Maria Lewis, Esq., is a third-generation native Washingtonian, a product of the DC Public School System, and the Founder of the District Legal Group, PLLC. As a Trial Attorney, she manages a docket of nationwide and local cases, in all areas of civil rights law, labor & employment law, contract litigation, and assists small businesses with risk mitigation. Dionna represents clients in trial, administrative hearings, and mediation, before state and federal courts, and administrative agencies. Additionally, Dionna was appointed to the D.C. Board of Elections (BOE) by Mayor Bowser, and her appointment was unanimously confirmed by the DC Council on January 5, 2016. Dionna was the youngest person to be appointed to the DC Board of Elections as a Commissioner in the history of the District of Columbia. In June 2019, upon completion of her term on the DC BOE, Dionna was again nominated by Mayor Bowser and confirmed by the DC Council to serve as a Board Member for the DC Office of Employee Appeals (OEA).
Dionna has extensive experience working with boutique, mid-sized, and large firms, clients. Dionna is formerly Senior Counsel at Alan Lescht and Associates, formerly a Senior Associate at Tully Rinckey, PLLC, and formerly a Senior Associate at the Fay Law Group PLLC, where she now serves as "Of Counsel." Prior to founding the District Legal Group, Dionna managed an active litigation docket of nationwide and local cases, in all areas of labor & employment law, civil litigation, and civil rights claims. Dionna litigates before state courts, federal courts, and administrative agencies, including D.C. Superior Court, U.S. District Court for the District of Columbia, Circuit Court for Prince George's County, Circuit Court for Montgomery County, Circuit Court for Baltimore County, Circuit Court for Baltimore City, U.S. District Court for the District of Maryland, Equal Employment Opportunity Commission, Office of Special Counsel, Merit Systems Protection Board, and D.C. Office of Human Rights, in matters arising under Title VII of the Civil Rights Act, Americans with Disabilities Act, Rehabilitation Act, Age Discrimination in Employment Act, Whistleblower Protection Act, Fair Labor Standards Act, Equal Pay Act, and state claims involving employment discrimination, whistleblower retaliation, breach of employment agreement, breach of contract, wrongful termination, and employment torts.
Dionna is an award-winning attorney and a recognized local and national leader who passionately serves her community and professional organizations. Dionna holds many prominent positions in the Washington, D.C. community. As an appointed Commissioner of the D.C. Board of Elections, Dionna was charged with the responsibility of overseeing the administration of elections in the District of Columbia, providing oversight of the agency's compliance with local and federal election laws and voter outreach efforts, and adjudicating campaign and election-related matters that came before the Board. Dionna currently serves as Vice President of the Washington Bar Association and Chair of the Knowledge Is Power Committee; Diversity Chair and Board Member of the Bar Association of the District of Columbia (BADC); Vice-Chair and Board Member of the Marshall Heights Community Development Organization (MHCDO) located in Ward 7 of the District of Columbia; Board Member of the Washington Bar Association Educational Foundation; and Bylaws Committee Chair and Board Member of the Ward 7 Democrats; and is a member of Delta Sigma Theta Sorority, Inc. Dionna is also a Past Chair of the Washington Bar Association Young Lawyers Division.
On a national level, Dionna has previously served as Chief of Staff to the President of the National Bar Association, as National Public Service Director of the American Bar Association Young Lawyers Division, and Deputy Chief of Staff to the President of the National Bar Association, among other positions.
Dionna earned her LL.M. in Litigation from George Washington University Law School, her Juris Doctor from Drake University Law School where she also graduated with a Public Service Certificate, and her Bachelor of Arts Degree in Philosophy and History from the University of Virginia.
Dionna Maria Lewis is the epitome of an exceptional role model and influential new mother to a beautiful, two-year-old daughter.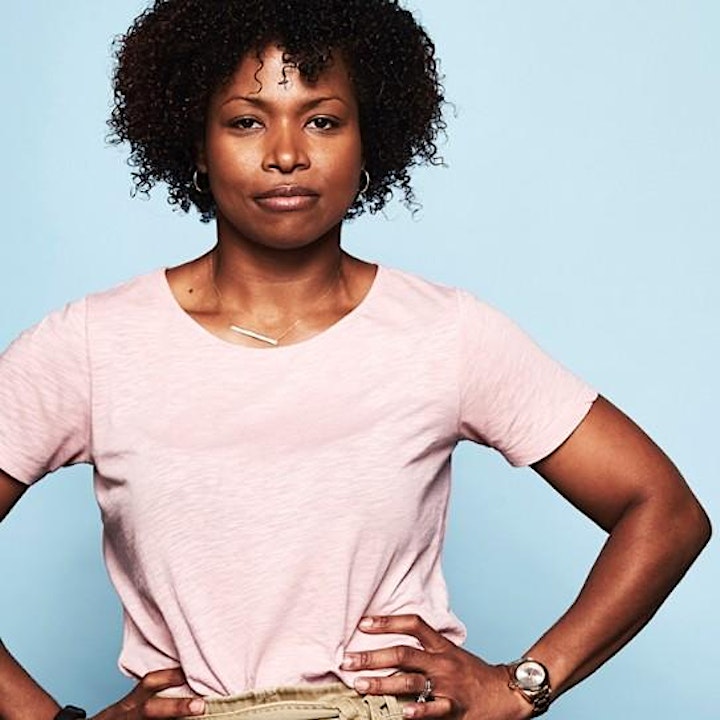 Giselle Archibald - Associate Creative Director, Under Armour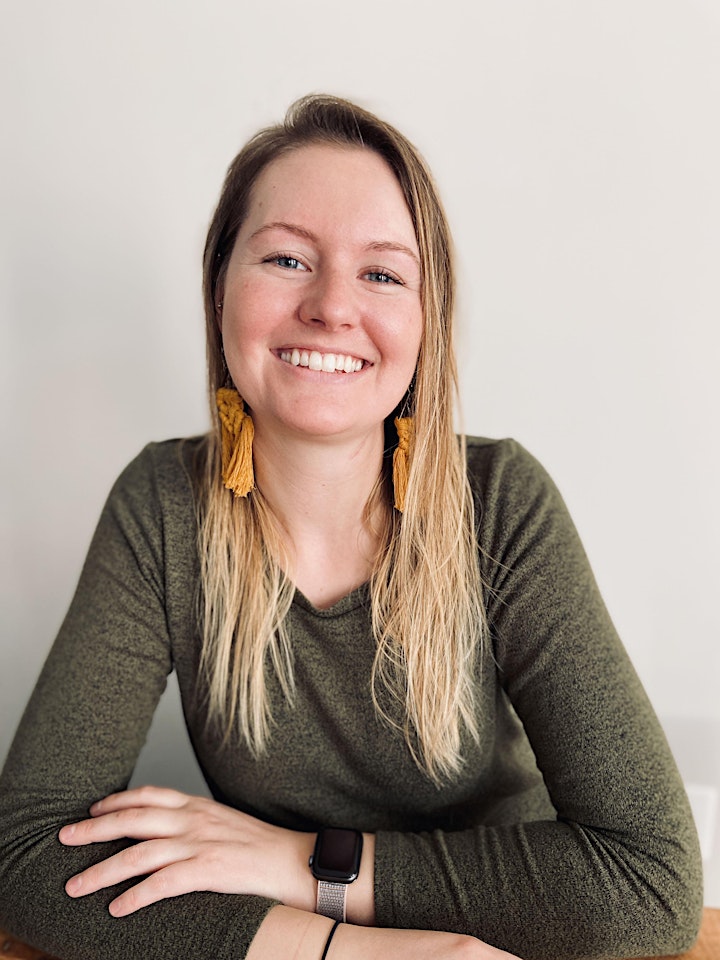 Jess Langley - Founder, White Coffee Creative
Jess Langley is the founder and artist behind White Coffee Creative, a Baltimore-based studio that focuses on creating clean, colorful graphic design and bold, impactful murals and signage. She helps brands of all sizes, local businesses, nonprofits, creative entrepreneurs, environmental organizations, and higher education institutions. Her specialities are projects that involve branding, murals, packaging, and print design.
As an environmental advocate, she strives to limit her single-use plastic usage, know where the products she purchases are coming from and what they're made of, and educate others on eco-friendly lifestyles. As Jess has become more sustainable in her personal life, she wants to commit to those same practices in her business. She is always looking to connect with others who share the same mission and is working to educate through Instagram graphics, murals, and conversations.
And, in case you're wondering, the name White Coffee comes from her love of coffee with extra cream and sugar, but she also likes that this simple drink serves as a way for people to connect. "Want to grab coffee?" is a phrase said in both personal and business relationships, and she thought that fit with who she is as a person, creative, and business owner.
Jess also loves being a part of the creative community and feels it's her mission to advocate for artists to get paid their worth. She's always down to give advice and meetup (for coffee, of course) so send her a message on Instagram if you want to chat!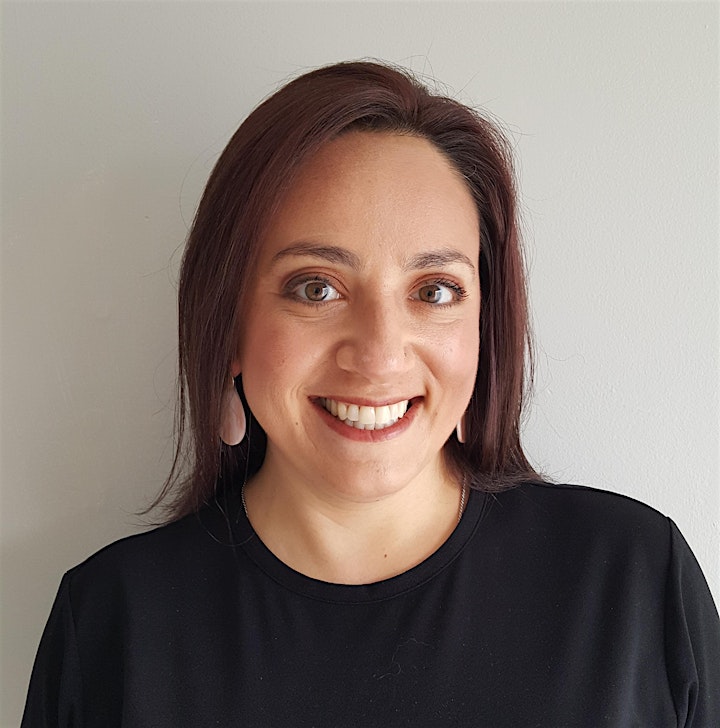 Kristen Fiani - Change Management and Communications Consultant
Kristen Fiani is a change management and global/internal communications consultant with over 13 years of experience in client-facing and in-house roles. Her key areas of expertise and interest include internal and global crisis communications management, C-Suite positioning and messaging, and driving end-user adoption of large-scale transformation efforts. Over the years, Kristen has worked for or consulted a number of global organizations, including but not limited to: the US Department of State; the US Federal Emergency Management Agency; Northrop Grumman Corporation; Edelman Middle East, and Healthpoint Hospital Abu Dhabi. She holds a Master of Professional Studies in Public Relations/Corporate Communications from Georgetown University and a Bachelor of Science in Finance/International Business from New York University Stern School of Business.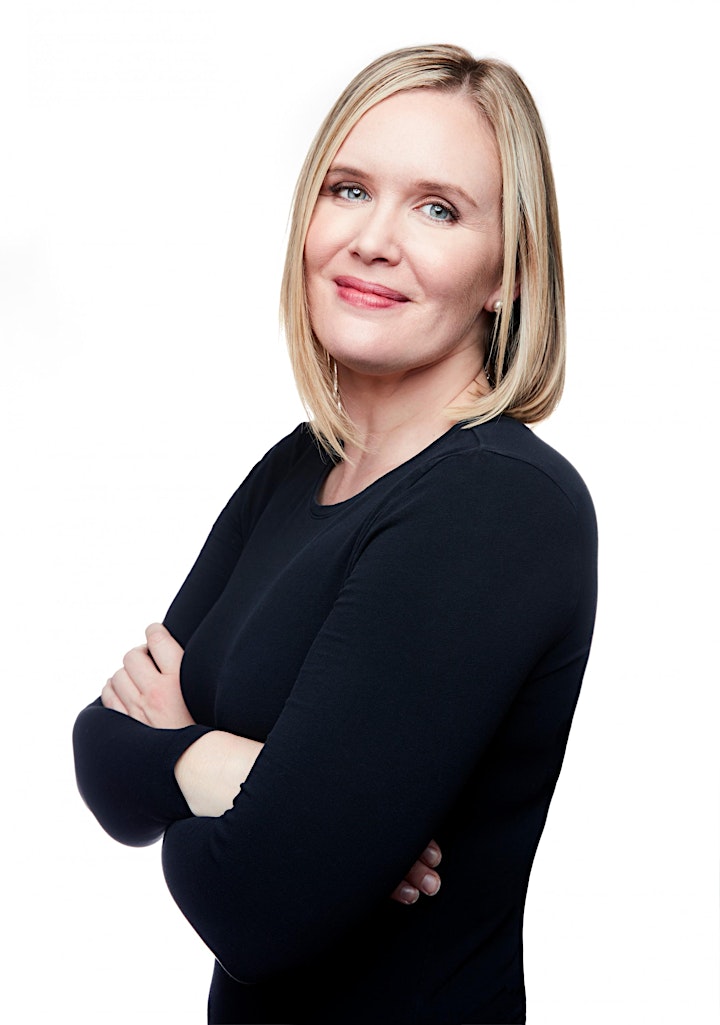 Meghan Lazier - Design Research Lead, Capital One
Meghan Lazier helps build better policy through design. She currently works as a Research Lead at Capital One where she's helping implement privacy regulations into usable designs. Previously, she helped build digital services across the federal government through her work as a designer and strategist. She has worked to improve how Americans interact with government through high visibility projects at the Federal Reserve Board, the Consumer Finance Protection Bureau, the Department of Veterans Affairs, the Millennium Challenge Corporation, and the Office of Personnel Management.
Our mission is to support women creatives by cultivating a community that enables connection, inspiration and education. We empower our members to exchange ideas and inspiration within our private online forum. We also host learning workshops and social events, and offer volunteer opportunities that impact our local community in Baltimore.
Ladies*, Wine** & Design is a global non-profit initiative with chapters in 280 cities worldwide. Jessica Walsh started LW&D after she realized that sometimes peers can be competitive or unsupportive of one another. Only a small percentage of creative directors are women or non-binary, and LW&D wants to help change this through mentorship circles, portfolio reviews, talks & creative meetups.
*Our space is inclusive of all women, non-binary, agender, and gender non-conforming people. Self-definition is at the sole discretion of that individual. If you feel you could benefit from a space meant for people who do not identify as cis men to share ideas and collaborate, you are welcome. **Alcohol is entirely optional; you can drink tea, coffee, or whatever you like!
Accessibility
If you need any accommodations to access the event fully, please get in touch with us by December 28, 2020, at lwdbaltimore.gmail.com.
This event is co-sponsored by MWCA and Ladies of Wine & Design Baltimore, and a special thanks to all volunteers for their contribution to the coordination and facilitation of the events.
*Events are online on zoom.us. A-Zoom link will be sent to your registration email two days before the event. A reminder with the link will also be sent on the day of the event.