Money Monster Mash: a free virtual money workshop for creatives
Sales Have Ended
Registrations are closed
Awesome sauce, rockstar! You're in. :) Keep an eye on your inbox 'cuz I'll be sending you some email love shortly. TTYS! <3
Sales Have Ended
Registrations are closed
Awesome sauce, rockstar! You're in. :) Keep an eye on your inbox 'cuz I'll be sending you some email love shortly. TTYS! <3
Two-hour online money jam session to connect, create, and commune with our creative community to fund your dreams for 2021 & beyond.
About this Event
What will you receive?
✔️Discover what your creative flow and FINANCIAL ABUNDANCE have in common.
✔️Learn the #1 thing standing between you and the MONEY you want (hint: it's not your shoe collection).
✔️Practices to build the muscles to create the money you DREAM of while doing what you love.
✔️Why now is the best time to launch your CREATIVE BUSINESS.
✔️How to kick that 'starving artist' mentality to the curb and THRIVE.
BONUS: For those of you who stick around til they turn on the lights (guilty!), there's a special offer just for you right at the end . See you when the ball drops, party people. xoxo
*** It's your time - are you ready to fund the life of your dreams? ***
~ABOUT ME ~ YOUR CREATIVE MONEY GUIDE~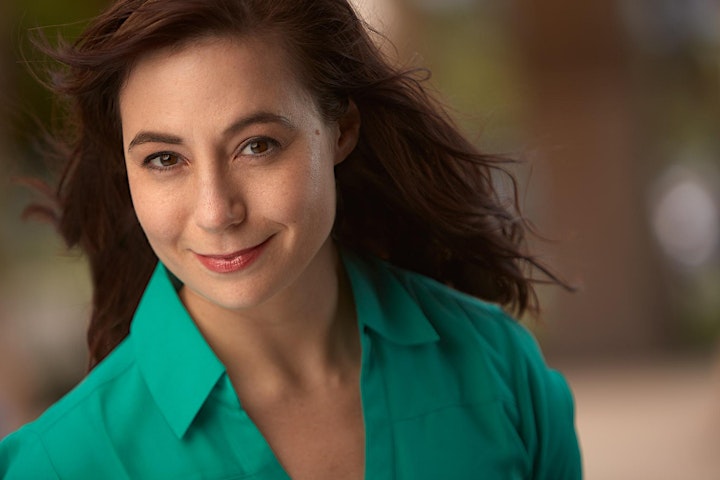 What's happening, Creative Visionary?
My name is Rhianna Basore and I'm a financial empowerment coach for creatives. My mission is to help creatives earn their true worth doing what they love. Whether they're negotiating contracts, pricing their services or figuring out how much to reinvest in their businesses, I help artists, actors, nonprofit organizers and healers set themselves up for success.
Before starting my own company, I spent over a decade managing business development and outreach for a multimillion-dollar nonprofit organization. I've also built a creative career as an award-winning director, international actor and professional writer with over twenty years in the business. (That's right - I started young;)
My clients are creatives who want to build the financial resources to live the life of their dreams.
You can check out some of my insights in my work as an Expert Columnist for Backstage Magazine, a trusted resource for actors seeking career advice and casting information for over 50 years. My creative work has been showcased in The Wall Street Journal, The L.A. Times, The Chicago Tribune, The Find Your Light podcast and more.
You can follow me on Instagram @SelfTrustFund or go to my website www.SelfTrustFund.com
***WHAT MAKES ME QUALIFIED TO TEACH HOW TO BUILD A CREATIVE BUSINESS:
✔️Paid off tens of thousands of dollars of consumer debt and student loans within four year.
(Now that's the gift that keeps on giving - and I gave it to myself!)
✔️Debuted my first feature film this year in Iceland as a Director/Producer after touring the award winning stage production last year.
A total labor of love that paid off in dividends.
✔️Performed Off-Broadway, around the United States, Canada, and Europe.
Traveling to make creative projects is the best way to fly!
✔️ Fully funded my long term savings, built a retirement portfolio, and am on track to buy a house later this year.
Who's fancy? ;)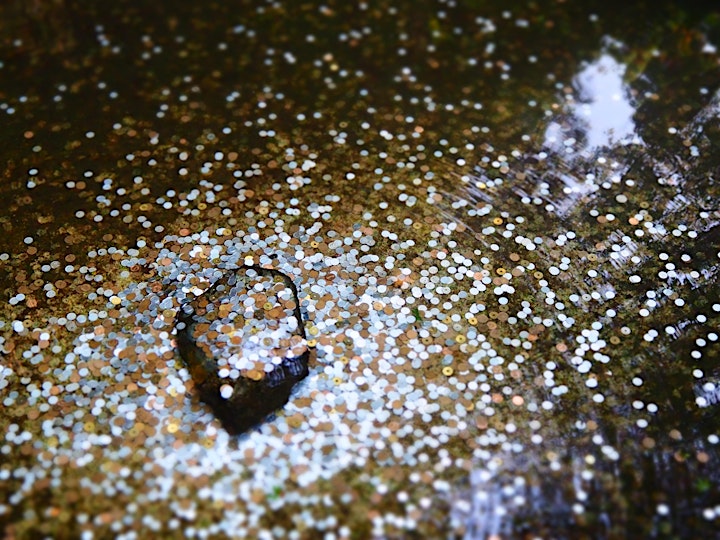 FAQs
What do I need to bring?
Your brilliant creative minds and your most fabulous jammy jams. ~ I'll be rocking my lounge-wear best, never fear. ~
Be sure to also have your journal or favorite notebook to take notes.
Colored pencils, markers, any writing implement that sparks joy!
Where's the link?
You will receive a zoom link as it gets closer to the event.
Other questions?
Email us at selftrustfund@gmail.com OR DM me on Instagram: @SelfTrustFund
***
Can't wait to jam with you at the MONEY MONSTER MASH!