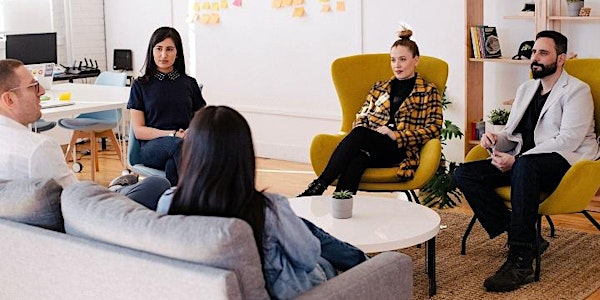 Money Mindset
Shea Harty will be sharing her knowledge, how she helps entrepreneurs and their business from all sizes, with a good money mindset.
About this event
Introduction
Join us when Shea shares how you can maximize the use of your own skills (regardless of the size of your business) to grow and develop your business. Her organizations look for ways to help overlooked and marginalized groups thrive in spaces that weren't built with them in mind.
Why tune in
Have you ever wondered if your skillset was good enough to develop your business? Ever had doubts if you were good enough to grow or have the right money mindset? To answer these questions and more, we will be putting together a webinar that can provide insight on how you can setup your team for your startup.
Here are several take-aways that visitors will have after the discussion:
1- Words matter! It starts with the words you use to express money. Learn the words that keep money from your business
2- Money is not the root of all evil! You were meant to succeed. Money is good for you. It's beautiful. So how do you change how you view money?
3- Ask for more. Do you want 10.000 or 1.000.000 for your business? Learn how to shift your perspective and stop working on the small stuff. Dare to dream bigger.
Why bother?
Due to the expertise of Shea, we are confident that all viewers will receive a tremendous amount of tips and insight for them to improve the productivity of the team and develop the business. Other than that, all applicants will be able to receive the following:
2 free downloadable worksheets pertaining to sales
10% discount on our mentorship and tools package
This event is put together by Valley Date Venture Partners and HamsterConnect.