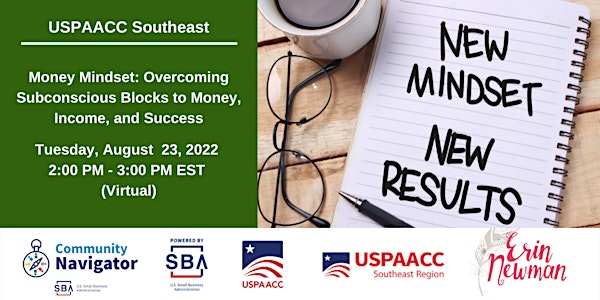 Money Mindset: Overcoming Subconscious Blocks to Money, Income, and Success
Join the USPAACC-SE Community Navigator Program and learn how to overcome blocks that deter your business and life successes.
About this event
Learn how to actually...
KNOW that you were truly on the right path for your bigger months.
Access the energy of abundance at any time in order to call it in.
Release the blocks that have stood in your way to your next level.
Why should change the way I think?
Key Take-Aways:
How the Subconscious Mind Works (and why it's easier to work with your mind than against it for success)
The top 3 Money Mindset Blocks (and how to release them)
The best times of day for creating a success mindset (and why!)
Erin Newman is a speaker, author, and mindset coach for entrepreneurs. She helps business owners to overcome mindset blocks to money and income so that they can truly do what lights them up in their business AND make the income they desire. Through a mixture of mindset and energetic healing tools, Erin helps people to finally vanquish the mind gremlins, follow their soul purpose, and create a new pathway to abundance, success, and joy.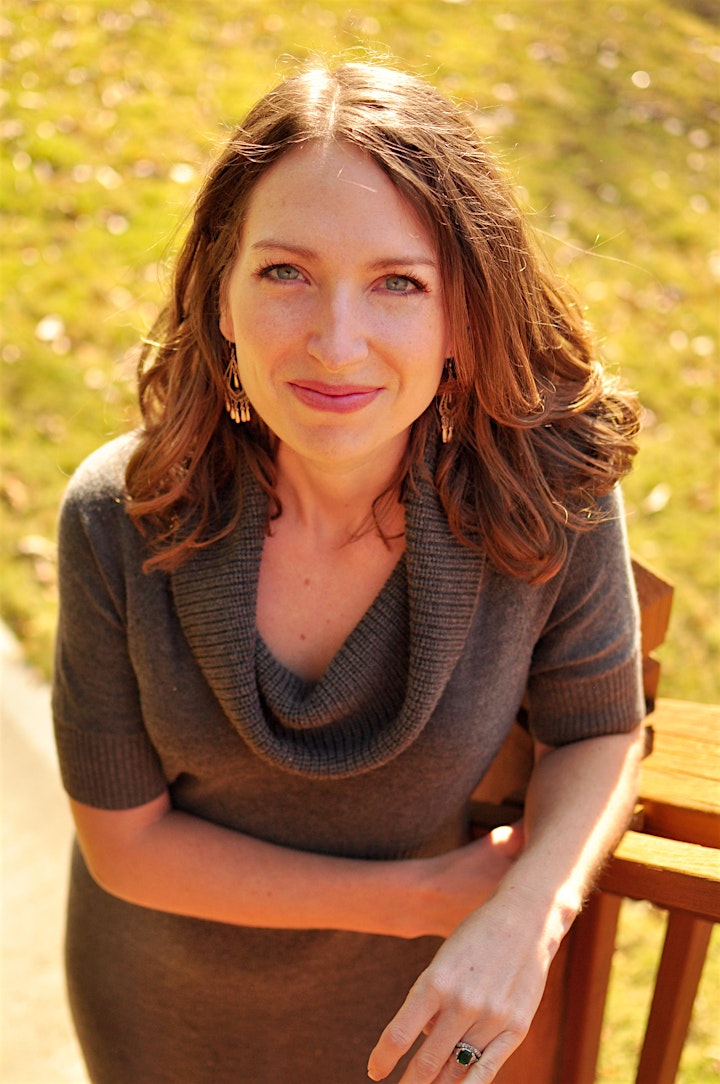 This program is sponsored by the SBA Community Navigator Pilot Program (CNPP). The CNPP program is an initiative funded through President Biden's American Rescue Plan, to strengthen SBA support for small business and underserved business by connecting them to national, state, and local resources. The USPAACC-SE serves as one of 15 nationwide spokes under USPAACC to assist in this initiative. The Trusted Lawyers a Desai Law Group, P.C. also serves as one of 15 spokes.
The CNPP program was designed to help small busi­ness­es, with a focus on those owned by vet­er­ans, women, and social­ly and eco­nom­i­cal­ly dis­ad­van­taged indi­vid­u­als — includ­ing in rur­al and urban com­mu­ni­ties that had been hit the hard­est by the COVID-19 pan­dem­ic and severe eco­nom­ic impacts. Through the SBA Community Navigator Pilot Program, the USPAACC-SE offers a host of FREE consultation services, training and resources to small businesses.