Description
Join us at one of Madison's hottest new event spaces to hear from Ashley Powell, Business Development Manager at Bendyworks on how to tackle the ever intimating task of salary negotiation. She will be sharing the ins and outs of negotiating salaries from your first job to the one you've had for some time. You'll learn to understand your worth, when to stick to your guns, and how to use benefits and flexibility to build a great package for yourself. She will also give an insider's look into negotiating with recruiters and give you tools you can leverage for a successful salary negotiation!
Appetizers from Eno Vino will be provided along with a cash bar. Bring a guest along for free this month to learn more about CONNECT Madison! Preregistration is required because space is limited.
Voting for the 2018-2020 CONNECT board will also take place at this event.
The event will be held in the Isthmus Room. Take the elevator from the lobby to the 10th floor, take a right and follow the hallway all the way through the Eno Vino dining room. Then take another right at the end of the hall to find the meeting space.

Valet parking is available at the hotel entrance off Webster St. Parking is also available on nearby city streets or in the Capital Square North Garage.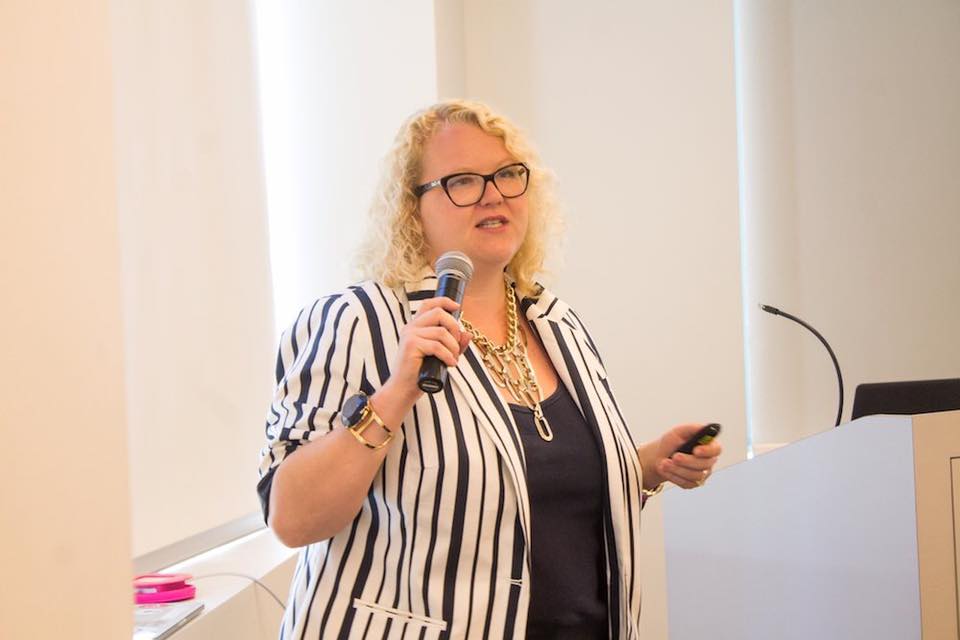 Ashley Quinto Powell has been in technical consulting sales for 10 years, and is the Business Development Manager for Bendyworks. She speaks nationally on Salary Negotiation for Women in Tech, and most recently presented at MinneWebCon in Minneapolis and the Madison Speaker Crawl. She actively contributes to tech and entrepreneurship by co-organizing the Madison Women in Tech, as an ambassador for the Doyenne Group, and by promoting mentorship in the community. She's an enthusiastic contributor to the planning efforts of Forward Fest, Madison's greatest 8 days, and is passionate about helping entrepreneurs get right-sized technical solutions. In 2017, she has been named a Brava Woman to Watch and an InBusiness Magazine 40 Under 40. She has been quoted in MSNMoney.com and the Huffington Post and when not evangelizing Bendyworks, she be found at home- painting, crafting, cooking and toddler-wrangling.