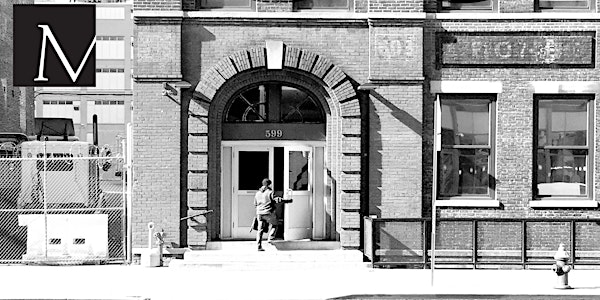 Money Matters: Compensation, Negotiation & Survival in Libraries + Archives
Location
METRO Library Council
599 11th Avenue, 8th Floor
New York, NY 10036
Join METRO and ARLIS/NY for a co-sponsored, co-hosted event.
About this event
We know it won't come as a surprise to you that library and archives work often comes with lower-than-average compensation. Our industry's competitive job market and a longstanding trend toward the trappings of neoliberalism make it hard to feel as though we have any standing to advocate for ourselves and for one another when it comes to our paycheck.
Join us on November 18 for a guided workshop on compensation in libraries and archives. As experts of our own situations, we'll share our past experiences when it comes to salary, including answering the age-old question of your salary requirements on a job application, advocating for fringe benefits, and managing the negotiation process.
While many of these questions fall on new professionals and job seekers, we'll also discuss ways that mid-career librarians and managers might help advocate for their staff, colleagues, and themselves.
Rebecca Clark is the Associate Director of the School of Visual Arts Library. She received her MLS from Simmons College in 2005, and began her library career as an assistant at the Guggenheim Museum Library, later holding positions at LIM College and the Center for Jewish History before moving into her current role. Prior to, and at certain points during, her career in librarianship, Rebecca worked as a babysitter, hostess, waitress, warehouse associate, fundraiser, temporary office worker, bookstore clerk, bakery manager, and retail associate.
Davis Erin Anderson is Manager of Programs and Partnership at METRO Library Council. She got her start as a program facilitator when METRO was awarded a grant from the Mozilla Foundation to share web literacy curriculum with public library staff. She has since facilitated over two dozen workshops.
Davis's hard-won comfort in front of a crowd was honed over 25 years as a French horn player. After an almost nine year hiatus, she has recently returned to making music and is looking forward to playing Brahms' First Symphony with the New Amsterdam Symphony Orchestra this coming November.