About this Event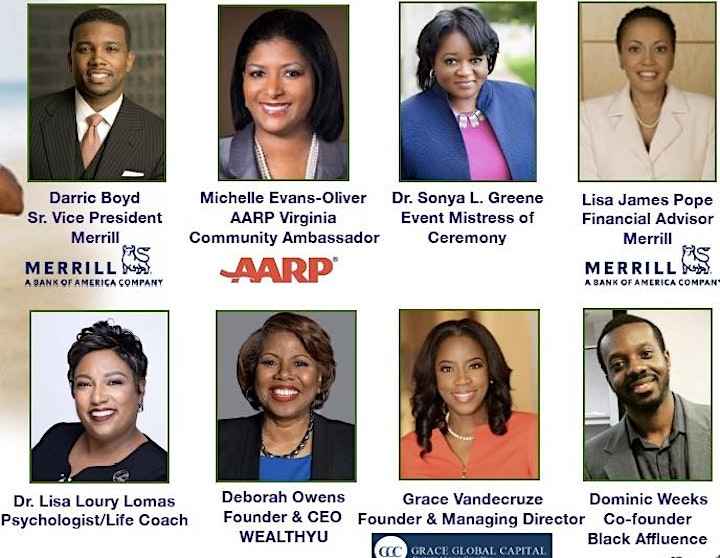 Please join us to to hear from our fabulous and incredibly knowledgeable speakers and panelists. Topics include:
At what age do you wish to retire and what type of life do you envision?
What are the steps for retirement planning?
What should I ask a financial planner when I meet to discuss retirement?
How does retirement planning look different in your 30's as compared to your 50's or 60's?
What are the best ways to invest retirement money so it 'makes money' for you?
We will also have special programming geared for teens, so please indicate teen attendees when registering for this event!
NOTICE OF FILMING AND PHOTOGRAPHY Please note that upon entry to the Money Matters 3.0 Event, you enter an area where photography, audio, and video recording may occur. By entering the event premises, you consent to photography, audio recording, video recording and its/their release, publication, exhibition, or reproduction to be used for news, web casts, promotional purposes, telecasts, advertising, inclusion on websites, social media, or any other purpose designated by The Reston Chapter of the Links, Incorporated. By registering to attend the Money Matters 3.0 event, you release The Reston Chapter of the Links, Incorporated, its officers and members, and each and all persons involved from any liability connected with the taping, recording, digitizing, or publication and use of interviews, photographs, computer images, video and/or or sound recordings. You have been fully informed of your consent, waiver of liability, and release before attending the event.