Description
Did you know?
***The average American has ~$15,706 in credit card debt. Fortune.com, 7/9/2015
***56% of Americans live paycheck to paycheck. Forbes.com, 3/24/16
***69% of Americans have less than $1,000 in savings. Time.com, 9/19/16
***More than half of workers have less than $25,000 saved for retirement. Ebri.org, 03/16


You're not alone! We all begin life's journey at Point A.
Most of us have hopes and dreams that define Point B, but it isn't long before we realize there are barriers and challenges to reach our goals. In fact, all too often, life gets in the way. We get laid off, we rack up debt, we discover we don't have the right education or know the "right people" to keep our families on track for our goals and dreams ... and that dream slowly becomes the greatest disappointment.
But what if you could hit the reset button?
No matter where you are, armed with this simple, yet powerful information you will learn:
How to pay off all your debt including your home 8-12 years sooner

The rule of 72 ... sometimes called the bankers rule

How money works so you can live the life of your design

The pipeline principle of building a business

... and how to avoid financial and business mistakes so many others make!
YOUR MONEY. YOUR TIME. YOUR CHOICE. MAKE THE CHOICE FOR FINANCIAL FREEDOM!
*appetizers and light refreshments will be served
FEATURING
Robin Jankowski
Nationally-recognized financial business owner, advisor and coach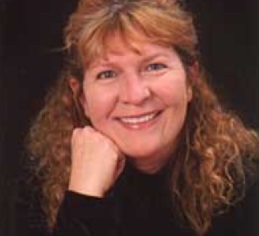 Former Occupation: Portfolio Manager
Former Income: $30,000
Current Income: $150,000 - $300,000
LOCATION ACCESS & FREE PARKING:
We're in the Centra Park East Building, between 116th Ave NE & NE 24th Street. Conveniently located close to the intersection of I-405 and 520, 5 minutes from downtown Bellevue, 15 minutes from both Kirkland and Seattle with plenty of free parking.
Questions? Please contact email odionfross@gmail.com or call/text (425) 623-0452