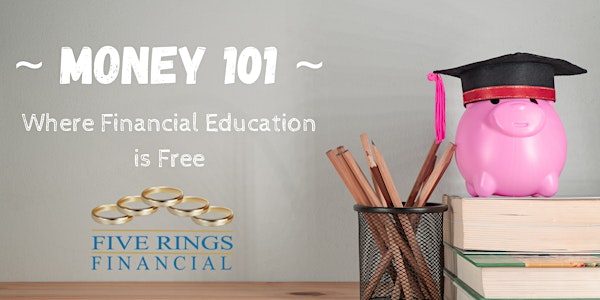 Money 101 Workshop Online Edition
Learn fundamentals and principles about money and how money works in a fun and engaging workshop. There is nothing to buy, nothing to join.
About this event
You are cordially invited to attend our workshop, Money 101. We go to school for 12 to 16 years to learn reading, writing and arithmetic; but never learn about "How Money Works"! You're invited to a FREE workshop.
This is not a sales seminar, but an educational setting. Grab a notepad and pen and listen to the fundamental principles of money. Learn how to GROW AND PROTECT your money for retirement planning, college funding or simply wealth accumulation - with money you never knew you had.
We can't wait to "see" you!
NOTE: This is a Five Rings Financial sponsored event. Attendance is not open to those in the financial services industry(financial planners/advisors, life insurance/annuity agents, etc). We ask that you please respect and honor this.