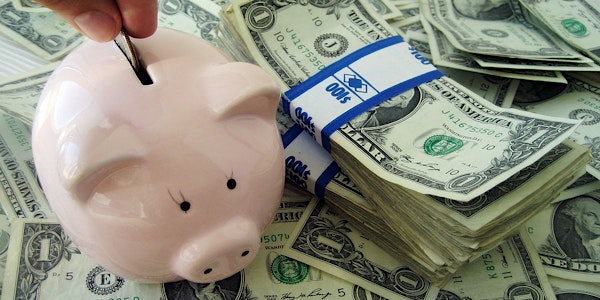 Multiple dates
Money 101 Free Virtual Workshop
Want to make friends with money? This FREE workshop makes learning about money fun and empowering!
By Trudi Kayser and Susan Henriksen
Date and time
March 16, 2022 · 6pm - November 2, 2022 · 7pm PDT
About this event
***DISCLAIMER - IF ALL REQUIRED FIELDS ARE NOT COMPLETELY FILLED IN YOU WILL NOT BE SENT ACCESS TO THE WORKSHOP***
Why are some people good with money and others aren't?
Do you know how much money you need to save for retirement?
Do you have an emergency fund for those unexpected life events like a broken car, vet bill or medical condition?
Are you a spender or a saver?
Want to reduce stress and worry about money?
Money 101 helps you make friends with money, so that it works for you rather than the other way around. If you'd like a friendlier relationship with money that empowers you and gives you hope for a future of security, join us for this FREE workshop.
If you've been before and have friends or family that you would like to share this information with, just let us know. We are happy to extend the invite to them as well, we just need to reach out and get a little info from you. We highly recommend that you connect via your computer or tablet so you can easily view the illustrations.
Our only restriction is this is a Five Rings sponsored event, so it's not open to others in the financial services, life insurance or financial planning industry.
Space is limited, so please register as soon as you can and please let us know the first and last name of the friend or 5RF agent who invited you.
If you found it eventbrite, you're still welcome to register and we'll reach out before hand to introduce ourselves and learn a little bit more about you prior to sending you the link to participate.