Monetizing the Savings from Energy Efficiency Projects

Thursday, November 29, 2012 from 8:30 AM to 10:30 AM (EST)
Event Details
Finance Series Event #9:
"Monetizing the Savings from Energy Efficiency Projects"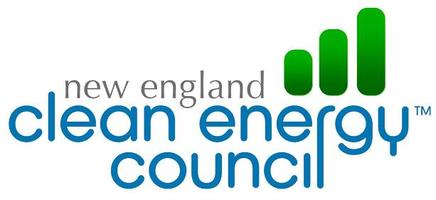 Co-Sponsors: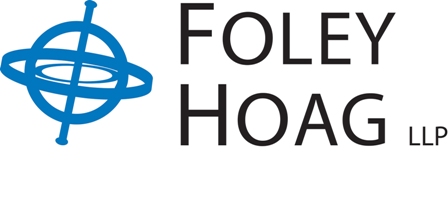 Date: November 29, 2012
Agenda: 8:30 - 9:00 AM – Breakfast and Networking
9:00 – 10:15 AM: Panel Discussion
10: 15 – 10:30 AM: Question and Answer session
10:30 – 10:45 AM: Optional Networking
Location: 155 Seaport Blvd, Boston, MA 02110 (Foley Hoag office) 
Cost: Free for Council Members and Sponsors
Non-Members: $40.00
Description: Financiers have traditionally been hesitant to finance energy efficiency projects, despite those projects' demonstrable success. This event will explore mechanisms and tactics to facilitate the financing of energy efficiency projects, including: 
How "On-Bill" and property assessed clean energy (PACE) implementation creates financial opportunities 

How to increase the comfort levels of lenders and financiers with unsecured payment streams 

How modern insurance and warranty programs build trust among underwriters  

 
Moderators: Peter Rothstein, President, New England Clean Energy Council, and Stephen "Zam" Zamierowski, Director, Deloitte Services LP 
Panelists:
Mark Barnett, Co-Chair, Energy Technologies & Renewables Group, Foley Hoag LLP
Angela Ferrante, Director of Alternative Energy Solutions, Energi 
Martin Gitlin, Senior Advisor, Harcourt Brown & Carey Energy & Finance
Claire Broido Johnson, Chief of New Markets & Services, Next Step Living 
Panelist Bios:
Mark Barnett, Co-Chair, Energy Technologies & Renewables Group, Foley Hoag LLP 
As Co-Chair of Foley Hoag's Energy Technology and Renewables Practice and an active participant in the Cleantech sector, Mark Barnett has a business law practice with a special focus on energy and clean technology companies and projects. He advises energy, water and materials technology companies on strategic growth and development issues as well as corporate governance, venture capital and other equity and debt financings, merger and acquisition activity, intellectual property licensing, joint ventures and partnerships and industry-specific regulatory and policy matters. His client and industry experience spans energy generation, energy storage, energy efficiency, biofuels and alternative transportation, advanced water technology and projects, innovative waste management technology and other advanced materials and environmental business endeavors.. 
Claire Broido Johnson, Chief of New Markets & Services, Next Step Living 
Prior to her current role at Next Step Living, Claire has served in multiple executive roles, including General Manager of SeriousCapital at Serious Energy; Acting Program Manager of the Office of Weatherization and Intergovernmental Programs; and an energy efficiency advisor to Secretary Chu at the Department of Energy, reporting to Matt Rogers, Senior Advisor to the Secretary for Recovery Act Implementation.
At DOE, she guided deployment of $11 billion in stimulus funds for clean energy while also championing policies that expand the impact of public investment through engagement with private capital. Claire was a Senior Advisor at Hannon Armstrong investment bank responsible for structuring energy efficiency financing, and originating new renewable and energy efficiency deals for Hannon. She is a Co-Founder of SunEdison, North America's largest solar energy services provider.
Claire worked in the industry as an electricity deal originator at Constellation Power Source, Enron North America and GE Capital developing portfolio and asset valuations, load serving and load following product sales, and non-recourse debt financing deals, and as a risk management consultant at Deloitte & Touche. She also has experience both at Enron and Constellation with structuring and managing several long term renewable energy contracts. Claire holds a B.A. in Environmental Science & Public Policy from Harvard College, where she helped to create that major, and an M.B.A. from Harvard Business School.
Martin Gitlin, Senior Advisor and General Counsel, Harcourt Brown & Carey Energy & Finance
Martin focuses on finance policy for renewable energy and energy efficiency projects. He recently led a successful multi-stage tendering process on behalf of the Government of Puerto Rico for a 5 MW carport-mounted solar photovoltaic power generating facility to be constructed at the Puerto Rico Convention Center in San Juan, which will be the largest distributed solar project in the Caribbean and one of the largest in the world. Martin is also experienced in issues relating to commercial Property Assessed Clean Energy (PACE) financings, including advising Structured Finance Associates, LLC, one of the early originators of PACE assessments. He has been actively involved in connection with emerging commercial PACE programs in California, Ohio, Connecticut, Minnesota and Massachusetts.
He has over twenty years of experience representing and advising players in the domestic and international energy industry, including utilities, project developers/owners, lenders, and large energy consumers. His practice focuses on complex commercial transactions, particularly those at the intersection of regulation and commerce, in the energy (with a particular focus on renewables and efficiency), environmental commodities/carbon credits, and infrastructure development and finance areas. He also has represented utilities, project developers, and lenders in regulatory proceedings before the Federal Energy Regulatory Commission and state utility regulators. Martin is a frequent speaker on energy efficiency and renewable energy policy, project development and finance, as well as on the global carbon and renewable energy markets.
Martin is a graduate of the Harvard Law School (JD 1991), the Harvard Kennedy School (MPP 1991) and the University of California, Berkeley (A.B. 1985). He is admitted to practice law in Colorado, California, Connecticut and the District of Columbia.
Angela Ferrante, Director of Alternative Energy Solutions, Energi
As Director of Alternative Energy Solutions, Angela leads strategic initiatives for the group, including relationships, collaborations and outreach with financial institutions, non-profit organizations and other industry partners.  She worked on early efforts in 2009 to design and implement the group's warranty programs for alternative energy and energy efficiency projects.  Angela has been with Energi since 2008 and previously held several positions in the financial services industry conducting research and due diligence on emerging energy companies. 
She holds a Bachelor of Science in Business Administration from the University of Southern California and is currently pursuing her MBA at New York University's Stern School of Business.
Have questions about Monetizing the Savings from Energy Efficiency Projects?
Contact NECEC
When & Where

Foley Hoag
155 Seaport Blvd
Boston, MA 02210


Thursday, November 29, 2012 from 8:30 AM to 10:30 AM (EST)
Add to my calendar
Organizer
NECEC
About NECEC (Northeast Clean Energy Council and NECEC Institute)
NECEC is a regional non-profit clean energy business, policy and innovation organization whose mission is to accelerate the region's clean energy economy to global leadership by building an active community of stakeholders and a world-class cluster of companies.
NECEC works with clean energy businesses and entrepreneurs, policymakers and other stakeholders in the clean energy sector in New England and the Northeast through programs and initiatives that advance clean energy markets and help clean energy businesses access the resources they need to grow.
NECEC includes Northeast Clean Energy Council, a 501(c)(6) trade member organization, and NECEC Institute, a 501(c)(3). New England Clean Energy Council is the lead voice for hundreds of clean energy companies across New England, influencing the energy policy agenda and growing the clean energy economy. NECEC Institute leads programs that support Innovation & Entrepreneurship and Industry Research & Development.
Monetizing the Savings from Energy Efficiency Projects