Event Information
Location
Ticket holders will be emailed address.
Kirby + Bissonnet Street
Houston, TX 77005
Description
Grow your brand. Get paid to speak. Expand your impact.
You have something to say—and value to give.
What you don't yet have is the exact blueprint to provide this value and amplify your voice.
You shouldn't be wasting your time trying to figure it out on your own.

Your time is more valuable than that.




The road to strategic speaking is littered with those who made rookie mistakes. They failed to create a sustainable online presence. They failed to learn how to pitch. They couldn't identify worthwhile strategic partnerships with non-profits and academia—and those they were better off turning down.

Own Your Voice has helped Houston professionals become well-paid thought leaders whose content and social media strategy sustainably scaled their influence and impact—without the rookie mistakes.

Join us for "Monetize Your Thought Leadership" workshop on Wednesday, January 16th and we will put you shoulder-to-shoulder with some of Houston's premier business leaders and influencers who, like you, are there to grow their impact and position themselves as a thought leader.

Compliment your experience from Own Your Voice Summit and join Sahar Paz + Lauren Postler for an intimate workshop style networking event dedicated to monetizing your thought leadership on January 16th at 5:30 pm.

Space is limited to 20, refreshments and lite bites will be provided.

What you can expect:

5:30PM to 6:15PM: Network

6:15PM to 7:00PM: Monetize Your Thought Leadership

7:00PM to 7:15PM: Q&A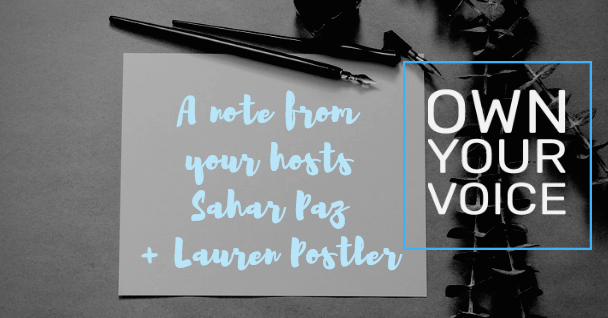 We're so glad you had the opportunity to join us for the Own Your Voice Summit!
After so much talk about personal branding, driving impact and expanding your reach as a thought leader, we met so many attendees who wanted more.
They wanted to focus on bridging their professional growth with their passion for social impact. They wanted more insight into building their influence. They wanted to join other professionals who are eager to do the same.
We look forward to feeding your voices on January 16th for the kick off of our Voices of Impact initiative.
Sahar & Lauren
Date and Time
Location
Ticket holders will be emailed address.
Kirby + Bissonnet Street
Houston, TX 77005
Refund Policy