Monetize Your Blog with Cheryl Malik @ Digital Citizen University

Thursday, June 11, 2015 from 11:00 AM to 12:00 PM (CDT)
Event Details
Join designer and photographer Cheryl Malik of food blog 40 Aprons and learn how to take your blog from hobby or SEO strategy to moneymaker! Cheryl has been monetizing her blog for years and uses simple strategies to make the most of her dedicated readership. Learn which ad networks and methods of monetization will work best for you and your blog and how to implement these techniques immediately. In this DCU installment, you'll learn about..
how to build a loyal readership with your blog's content and voice

an introduction to monetizing with ad networks

which ad networks might work best for you

the "waterfall" strategy of structuring banner ads

working with brands and sponsorships

affiliate links and programs

the absolute most important technique for monetizing your blog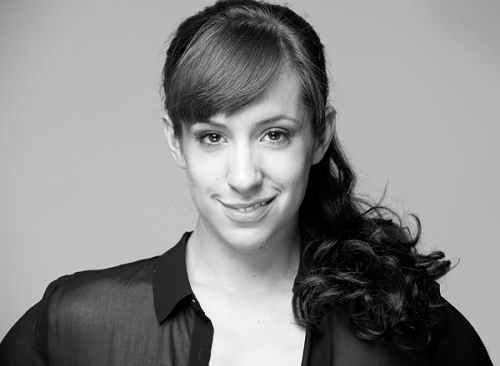 About Cheryl Malik
Cheryl Malik was born to two early programmers in the late 80s and, approximately some-teen years later, vowed never to follow in her parents' footsteps. This proclamation was, of course, despite the fact that she had, starting at 9 & 10 years old, taught herself HTML (before the days of CSS, if you can imagine that!) to build ballet- and ['nsync-era] justin timerlake-centered websites "for fun", loved both art and methodical precision equally, and had already started an early-days blog, spending hours fussing over the appearance of said sparsely read blog.
Yet her pledge directed her to law school, which promptly revealed itself, after one-and-a-half neatly package semesters, to actually be the absolutely wrong career for Cheryl, and, coupled with a rapidly declining market for legal jobs, she left the University of Texas School of Law to do something with that philosophy degree besides argue for money (she prefers to partake in this past-time unpaid). whilst running a production company and working in sound design, she realized one thing ran throughout even the smallest of her undertakings throughout life: digital design. The food blog she started during law school, the website, the production company needed to sell out shows in advance, the graphic design the sound design firm needed to update clients with promotions: all of it led back to the perfect combination of art and methodical precision.
Cheryl began receiving requests for WordPress-based websites, and the rest, as they say, is history. With more than six years experience in WordPress development and thirteen years blogging, she is passionate about building equally beautiful and functional WordPress-based websites for clients in infinitely different industries.

About Sherri Henley
Successful entrepreneur, Founder & CEO of Business Over Coffee International (BOCI), Sherri Henley has mastered the art of digital citizenship and developed Digital Citizen University for others to do the same. In addition to effectively managing one of the world's fastest growing online business networks, Sherri hosts regular radio & television programs on BOCI Radio, BOCI TV and The Sherri Henley Intelligence channel using social media intelligence. Twice named as one of author, Germaine Moody's 50 Favorite People, Mr. Moody says, "Sherri is a collaborative leader by example." Her latest book, The Power of Collaboration in Business, featuring eight contributing authors in addition to herself, is a true testament of her mission to foster connections, collaboration, exposure and business growth. Sherri is also published periodically in several magazines as a social media specialist and teaches her craft through private coaching. 2014 was the launch pad for iShare Agency featuring renowned experts in business. 2015 features newest books; Digital Citizen 101 – Harnessing the Power of Your Audience…and more!
Sherri serves as the program director for the BOCI Professional Boost Program, a mentoring initiative to invest in up & coming professionals and entrepreneurs…and help women in business. As a result of her work to Bring Everyone Together, Gubernatorial and Mayoral Proclamations now proclaim the first Thursday in December annually, "BRINGING EVERYONE TOGETHER DAY."
Sherri contributes to University of Memphis, Fogelman College of Business and Economics among others through periodic speaking, training and development in social media intelligence. Sherri has also received awards for excellence in business from other reputable educational sources.
Sherri's social media expertise will deliver an experience that will motivate and equip her audience to expand their digital influence and develop a global reach. A stand-out among professional women; Whether making money through business coaching or developing people in general.
Organizer
Sherri Henley Intelligence
Sherri Henley Intelligence specializes in Social Media Intelligence and Business Development by conducting private, group, and corporate training as to the "how" and "why" of social media and digital strategy. Sherri Henley Intelligence breaks down the topic into bite-size pieces and offers Do It Yourself training (DIY).
From beginner to advanced training, overviews to in-depth insights, Sherri Henley Intelligence benefits every level of knowledge.
Sherri's self-taught intellect-turned-sought-after professional knowledge on global online interaction catapults you into today's world of local and international reach.