Actions and Detail Panel
Monetize ME Now! Success Summit - eWomenNetwork
Tue, May 23, 2017, 10:00 AM – 4:00 PM EDT
Description

You're invited to join an extraordinary success summit with dynamic women entrepreneurs from everywhere. We are a network of women supporting women in business and life. Discover your "Worth-Set" and how to monetize your expertise, product and services with the master of women's entrepreneurship, Sandra Yancey, Founder & CEO, of eWomenNetwork, the #1 women's business network in North America.
Network with successful women entrepreneurs who want to transact business with you.

Discover the keys to unleashing your ability to make millions. Learn immediate, tangible, breakthrough strategies that will change forever, how you see and operate your business.
This summit event will be one of the most moving experiences of your life! The "Monetize Me Now Summit" will help you move farther and faster than you could ever do alone! You have what it takes, you will be a success, this is your open door opportunity! Join us!
Registration required online to secure your tickets: www.Plan2RSVP.me
Networking with powerful women in the community and Lunch included. Members of #eWNRVA pricing $64.95 / Guest $74.95. Sponsorship's are available. Limited exhibitor showcase tables available with member and non-member pricing. Please inquire prior to purchase to avoid business category duplication.
Tam Smith, Managing Director
eWomenNetwork
www.eWNRVA.com
804-585-6699
TamSmith@eWomenNetwork.com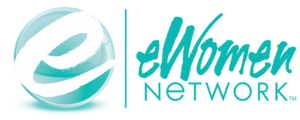 Speaker Bio
Founder and CEO, of eWomenNetwork, Inc., a multi-million dollar enterprise in six countries with 118 chapters that help thousands of women grow their businesses. She has been recognized by the International Alliance for Women as one of the world's 100 Top Difference Makers and by CNN as an American Hero. A bestselling author of three books, including "Succeeding In Spite of Everything". She was featured in Chicken Soup for the Entrepreneur's Soul. She produced "The Glow Project," a movie that was named "one of the most inspiring movies ever created for women" by the Orlando Film Festival. Sandra holds a Master's of Science degree in Organizational Development from The American University, Washington D.C. and a two-year post-graduate certification in Organization and Systems Design from the Gestalt Institute. Sandra is married to her life and business partner, Kym, and together they are the proud parents of a daughter and son.