Monetization Workshop: Picking the Path to App Profitability

Friday, October 18, 2013 from 1:30 PM to 6:00 PM (PDT)
Event Details

Industry leaders will discuss the pros and cons of monetization strategies and tools, the value of new products, and the information every publisher should have when considering a revenue platform and partner. The Monetization Workshop in Los Angeles will help developers, startups and app publishers find the path to mobile app profitability.

Hosted by the Application Developers Alliance Business and Revenue Working Group
Publishers Panel - Monetization Strategies: 2:00pm
Leading publishers share their experience and expertise developing monetization strategies for their apps, the importance of early adoption and the pros and cons of options like in-app purchases, freemium models, referral marketing, and virtual currency.
Platform Panel - Monetizing with Tools: 3:00pm
Publishers of every size can build a successful business with the right approach. These monetization platforms and tools discuss what developers need to know when adopting a monetization strategy and - more importantly - choosing a partner.
Keynote Presentation: 4:00pm
Networking Reception: 5:00pm
Refreshments will be provided throughout with beer and pizza available during the reception.
Sponsors:
National Livestream Sponsor:
As a benefit of registration, attendees will receive a free membership in The Alliance. If you'd like to join sooner, register here.
| | |
| --- | --- |
| Publishers Panel Sponsor: | Platform Panel Sponsor: |
| | |
Local Cohosts:

The Alliance has additional resources available on DevsBuild.It for Monetization including:
App Monetization: Picking the Path to App Profitability White Paper
Organizer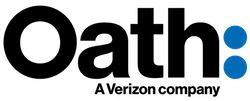 Oath, a subsidiary of Verizon, is a values-led company committed to building brands people love. We reach over one billion people around the world with a dynamic house of 50+ media and technology brands. A global leader in digital and mobile, Oath is shaping the future of media.

ONE by AOL: Mobile is a leading mobile marketplace for the world's top brands, app developers and mobile web publishers. Our full-service supply side platform was built for the needs of mobile app developers and publishers, providing you with complete control, transparency and flexibility to design your monetization strategy in line with your app or mobile web experience. ONE by AOL: Mobile connects publishers with the industry's largest mobile demand portfolio and enables monetization across every device and format with a single, scalable SDK. Sign Up Today: https://signup.onemobile.aol.com.

 
Yahoo Gemini is a data-driven platform used for generating ad revenue for third party publishers through native advertising. Yahoo Gemini helps marketers achieve measurable results with intent driven advertising, which leverages Yahoo's proprietary data signals to target interested audiences, reach them across screens, on Yahoo sites and third party publishers, and engage them with search and native ads.

Flurry is an industry-leading analytics, monetization and advertising platform. With Flurry, developers and marketers can analyze user interactions with applications and advertise in-apps. Flurry supports nearly 250,000 developers, reaching more than 1 Million applications, across more than 2.1 billion devices with 10 billion sessions every day. Flurry was acquired by Yahoo! in July 2014.