About this Event
Mondo Festival - Swiss Live Talents
Lineup
7:30-8:10 - Pat Burgener
8:30-9:10 - Jessiquoi
9:30-10:10 - Sophie de Quay & The WaveGuards
10:30-11:10 - Aliose
Sophie de Quay & The WaveGuards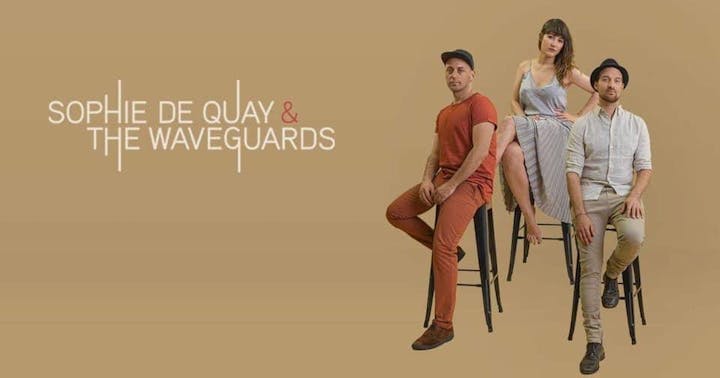 Sophie de Quay & The WaveGuards performed over 150 concerts throughout the world: Switzerland, France, Belgium, Romania, Spain, Lebanon, New York, Singapore, Japan, China and India and in famous venues such as the Montreux Jazz Festival and the Mondo Festival in New York.
Thanks to their audacity, sensitivity, enthusiasm, spontaneity and openness on the world, Sophie, Simon and Tim manage to convert every new encounter and experience into a simple and moving story.
Pop melodies, electro beats and rich structures of the WaveGuards' productions blend to create a generous sound enabling Sophie to uncover her powerful and moving voice. Her warm and intense tone of voice is particularly revealed in their first album "Drop The Mask" in which the lyrics are in French, English and even in Chinese.
The authenticity of the group is revealed on stage by the performance of the two multi-instrumentalists WaveGuards and by Sophie who, by her radiant personality, leads their public into one of their numerous journeys.
Pat Burgener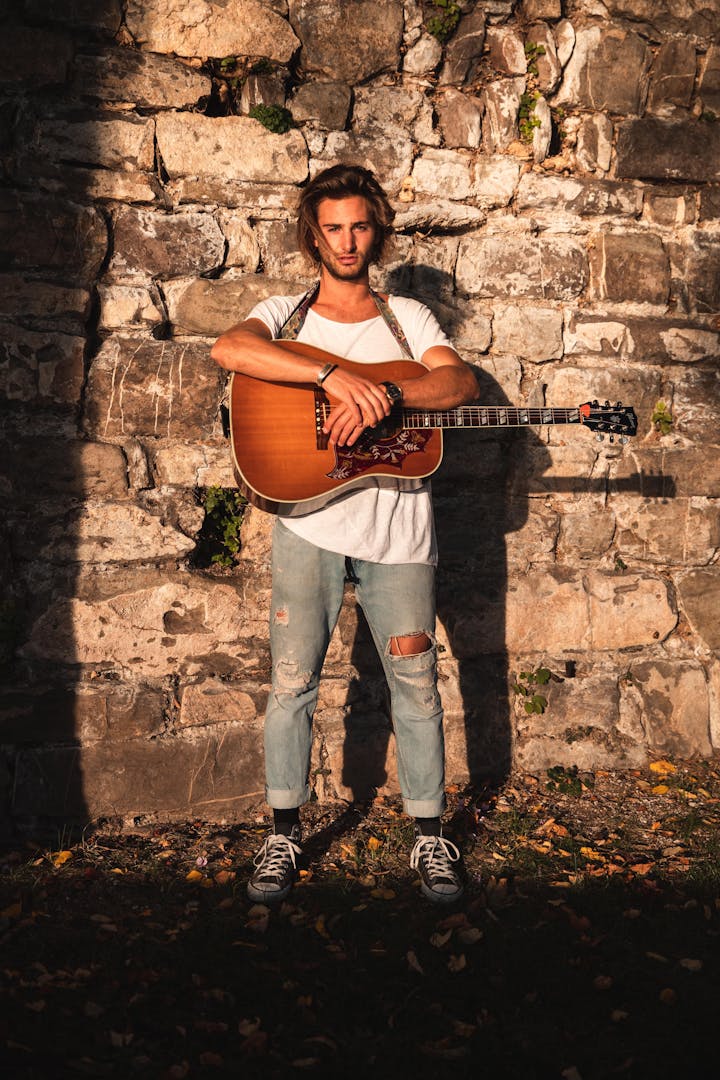 Pat Burgener is a professional snowboarder and musician from Switzerland.
Gifted with an extraordinary talent on the snow, he joined the Swiss national team at the age of 14. His ambition had opened the doors to the top flight and catapulted him into the top 5 on many occasions. However, fate spares no man and like many top-level athletes Pat got injured. After a snowboarding injury in 2014, Pat used the time off the snow to work on his second passion, music. He teamed up with his brother Max and a childhood friend to create his own band. Meeting a great success, his fist singles allowed him to play at world-class venues like the Montreux Jazz Festival, Sion Sous Les Etoiles or Gurten Festival.
Last year, Pat achieved the best season of his career by winning his first World Cup in Copper Mountain and climbing on the 3rd place of the podium at the World Championships in Sierra Nevada. Thanks to this incredible ascent, he earned his spot to represent Switzerland at the 2018 Olympics in Korea where he ended up with an amazing 5th place.
In March, Pat released his first EP called 'The Route', which has been streamed hundreds of thousands times. He flew to San Diego in the Summer to record his upcoming EP which is planned for the beginning of next year.
Jessiquoi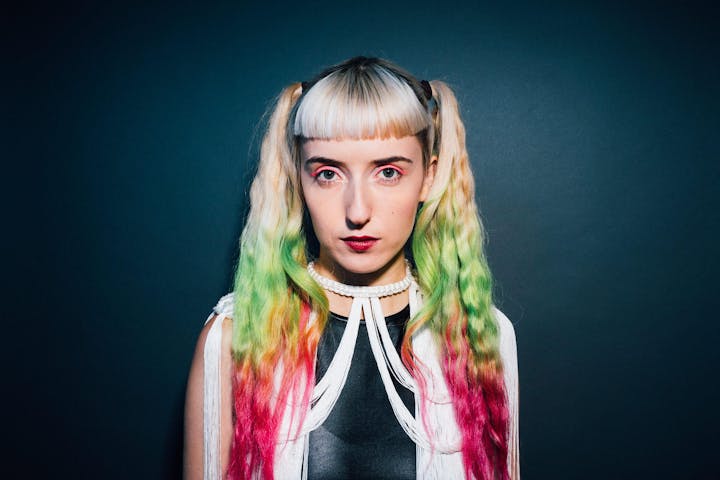 Jessiquoi is Switzerland's big secret that is about to get out. A music producer and performer originally from Australia, her beats flow somewhere between fresh Electronica, Rap, World Music and a hint of Pop. Her sound and performance are scratching that itch we all have for 'that certain je ne sais quoi' - or rather that certain 'Jessiquoi'.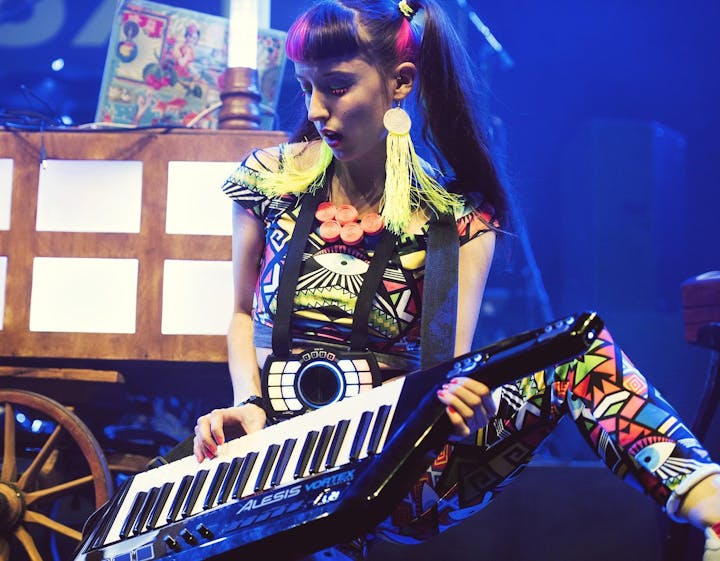 JESSIQUOI is a music producer and performer from Australia, now based in Switzerland. Her beats flow somewhere between fresh Electronica, Rap and a hint of Pop. Her notoriety for her extremely engaging live shows is building quickly, with performances at Switzerland's biggest festivals such as Zürich Openair Festival, Gurten Festival, Lethargy Festival, Swiss national television and her latest single on national radio. Most recently she was awarded both 'Best Electronic' and 'Demo of the Year', out of nearly 800 entries at the M4Music festival in Zurich. She certainly has ruffled the feathers of the Swiss music scene. Completely DIY, she takes the stage with her own hand-made, LED laden wooden wagon, which is an artistic light show display for itself. Then she hits the audience with an effortless combination of dance, audacious lyrics and sweet vocals. As if that weren't enough, all her material is completely self-produced, inspired by her favourite games, anime, cartoons and books which influence not only her sound but the visual presentation of her work. Jessiquoi likes to abstract versions of herself and put them into stories set in other contexts, rather than write purely autobiographical material. This results in the music being somewhat otherworldly, ahead of its time. Her most recent release is Glitch Trigger (Chapter 1), available now everywhere.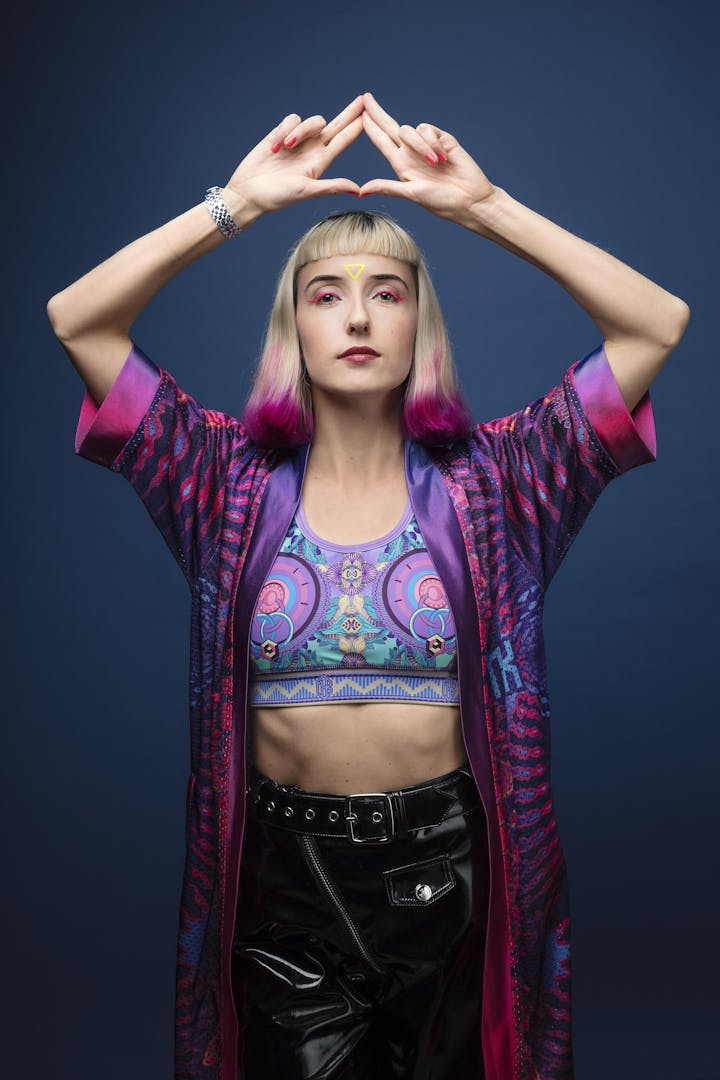 Although sometimes compared to Die Antwoord and M.I.A, Grimes, she actually draws inspiration from her favourite games, Japanese anime, cartoons and books which influence not only her sound but the visual presentation of her work. Jessiquoi likes to abstract versions of herself and put them into stories set in other contexts, rather than write purely biographical material. This results in the musical material being somewhat otherworldly, slightly ahead of its time. She is currently working on a debut album, 'Glitch Trigger', which follows the stories of characters she invented and will be accompanied by a concept art booklet. Jessiquoi has a fierce vision and is not so easy to compare after all!
Aloise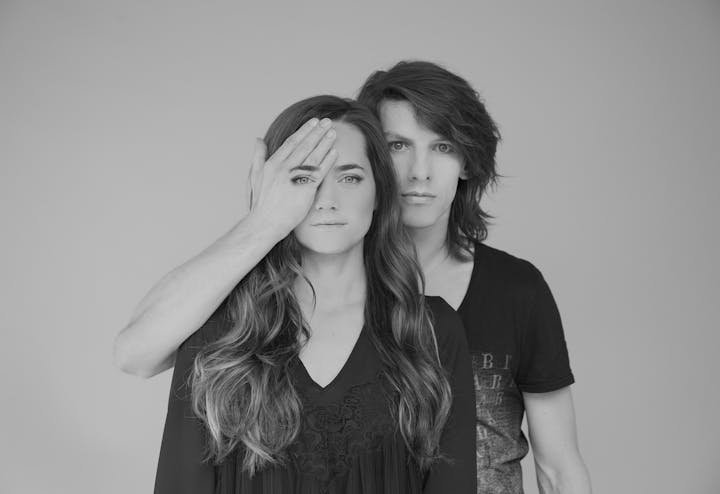 Discover the world of Aliose with their last album "Comme on respire" nominated to the prestigious Victoires de la Musique in France in 2018.
Since Stephan Eicher and Patrick Juvet (a long time ago), few Swiss musicians have had successful careers outside of their country: that's all going to change with Aliose. Aliose are a light-hearted, atmospheric and melodic pop duo comprising two singer-songwriters, Alizé Oswald and Xavier Michel. They already have two self-released albums to their name and more than 400 concerts which have taken them as far as China, Japan, South and North America, etc.
The duo released their last album, "Comme on respire" in 2017 in France, in Belgium and in Switzerland : these new recordings combine the simplicity of epic pop songs - which are driven by killer melodies - with the sophistication of more demanding works. The songs are littered with sonic jewels which reveal themselves gradually and breathe life into their subtle writing. From lack of love to the pain of death, from not being able to have a child to discovering others, Aliose address profound ideas with a poetic and elliptical touch, like pixels coming together to form one single image. Alizé and Xavier's voices blend with sweetness, sensuality and virtuosity in perfect harmony, amplified by the elegant production of the great Pierre Jaconelli (Benjamin Biolay, Rose, Calogero, Zazie etc.). The gentle yet dark ambience is full of melancholy, irony and hope. The Swiss secrecy surrounding Aliose is finally going to be lifted.