About this Event
Under the spiritual guidance of the forefathers of heavy psych, prog, and proto-metal, Mondo Drag has created an amalgamation of sounds the likes of which have not resounded through the atmosphere for decades. The bands unique sound, and rare cohesion probably stem from the fact that core members John Gamino, Nolan Girard, and Jake Sheley actually grew up within a one mile radius from each other, attended the same schools, were a part of the same scene, and have played music with each other for 15 years.
The band's stellar live performances have become a thing of wonder and have seen the band share stages with contemporary artists such as Sleepy Sun, Dead Meadow, Witchcraft, Pentagram, Black Mountain, Wooden Shjips, and High On Fire to name a few.
The release of New Rituals (Alive Records), saw the band touring the US extensively, appearing at many high-profile fests around the country including several official showcases at SXSW (and a dozen more unofficial ones) and headlining slots at both the Chicago Pysch Fest and the Cincy Psych Fest. You can also find them on the Austin Psych Fest 3 DVD (w/ The Black Angels, The Warlocks, Warpaint, et al.).
The band caravanned across the country last year, settling in Oakland, CA. They will be releasing their 2nd LP this year, which features the rhythm section of fast-rising Swedish-American rock band Blues Pills (Nuclear Blast).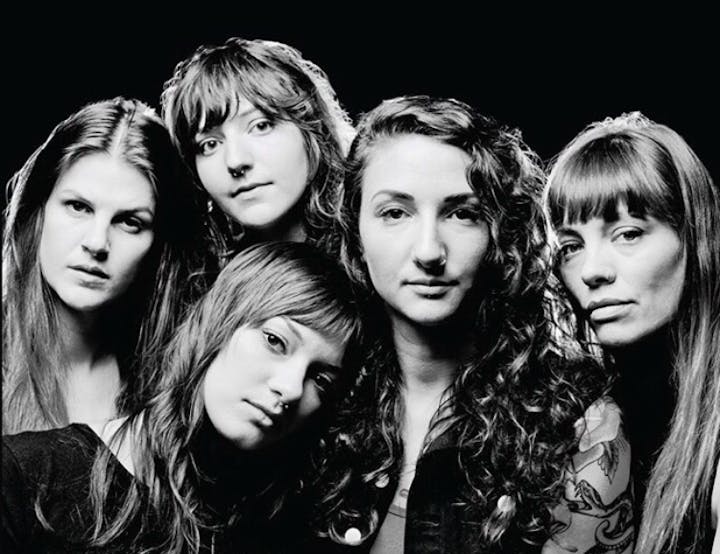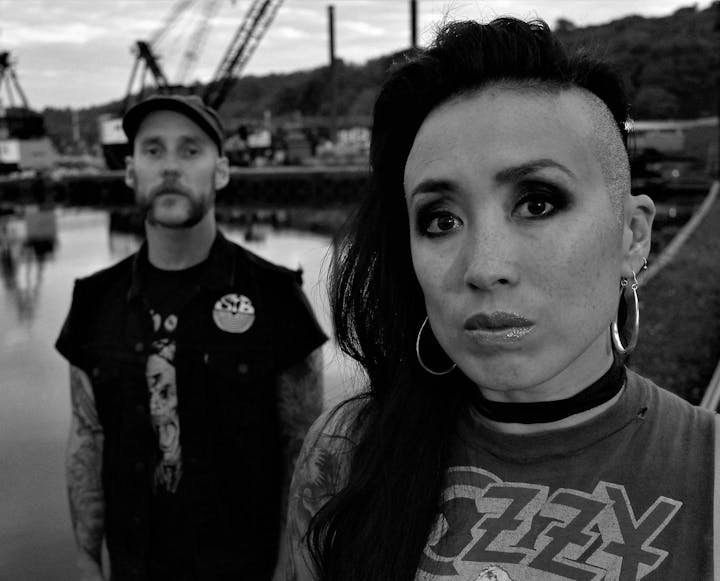 Formed in 2015, Year of the Cobra became a rapidly ascending, radiant star in the horizon of the doom/stoner-scene for a reason: this powerhouse duo, consisting of Amy Tung Barrysmith (vocals/ bass) and Jon Barrysmith (drums), use their limitation in instrumentation to their advantage. Leaving space for every instrument to breathe and to shine, they create a vast, larger than life sound aesthetic. Their songs drift relentlessly from classic epic doom laments into oppressive heavy riff architecture; from catchy, almost upbeat rock moments into transfiguring psychedelia.
In 2016, just a year and one EP into their career, Year of the Cobra released their full-length debut, ...in the Shadows Below. Using the natural, three-dimensional and massively heavy production of Billy Anderson (Neurosis, Sleep) they present themselves as an unbelievably mature and confident band who knows exactly what they want. Following their sophomore EP Burn Your Dead, they had successful tours of Europe and the US, playing a number of well-known festivals along the way, including Psycho Las Vegas, Freak Valley Festival, and Stoned Meadow of Doom. They are currently working on new material for their 2019 follow-up full length with legendary engineer/producer Jack Endino (Nirvana, Tad, Soundgarden). The band will also hit the road hard in 2019, touring with High on Fire, supporting their Electric Messiah U.S. Tour.
Performers
Date and Time
Location
Refund Policy