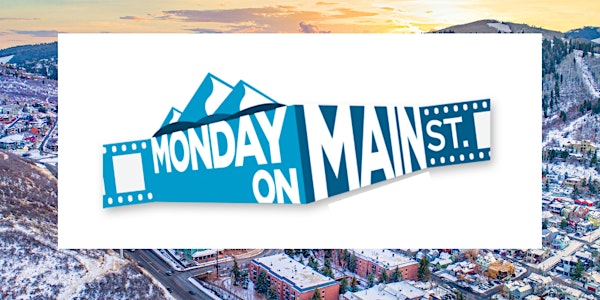 Monday on Main St.
Our 12th annual networking event in Park City, UT, during the Sundance film festival. Eat, drink and mingle with industry professionals!
Date and time
Mon, Jan 23, 2023 12:00 PM - 2:00 PM MST
Location
The Cabin 427 Main Street Park City, UT 84060
About this event
Our 12th annual networking event in Park City, UT, during the Sundance film festival. Eat, drink and mingle with other industry professionals from around the globe!
Our upscale event takes place each year on the opening Monday of the fest, and has become a networking staple for industry festival-attendees! - See you there!
With over 200 brands and sales in more than 180 countries, Diageo's portfolio has remarkable breadth across spirits and beer. From centuries-old names to the latest innovations, they're building the very best brands.
Thanks to the great folks at Diageo for supporting our networking event once again this year!
A developmental and networking platform for film/TV writers and filmmakers.
It's our pleasure to organize this event each year on behalf of all of the hard-working writers and filmmakers that utilize our platform. See you in Park City, get ready to mingle and pitch!
The Sports and Entertainment Risk Management Alliance (SERMA) is the first risk management association devoted entirely to the sports and entertainment industries. It is an organization of risk managers, claims managers, general counsels, outside counsel and other associated professionals who work in the sports and entertainment field.
Prysm Studios is a full service creative studio based in Chicago that offers the full spectrum of content creation, and is proud to co-host this event.
Turncoat Pictures is a story-driven creative and consulting studio dedicated to pushing the boundaries of world-class Visual Effects for Film and Television.
Founded by Erman Baradi, Ermantourage is an entertainment event brand that connects creatives in various major cities including Los Angeles, New York City, Toronto, and London, to name a few. Known for its extensive history of producing multiple mixers and panel events a month featuring notable names in both film and music, rising talents continuously get signed to representation or find collaborators. Ermantourage also prides itself on bridging "the creative and conscious," oftentimes spotlighting important causes such as mental health awareness.
Our annual event honors everyone working both on and off screen to bring the best of film creation, production and showings to the public. We constantly seek improvement in our line of respective crafts and provide filmmakers with resources to pursue their dreams further. The Santa Fe Film Festival focuses on bringing together distinguished industry specialists and all movie lovers through accessible screenings, panels, workshops and parties! The Festival will continue to grow as the leading exhibition and portal for all things cinematic in New Mexico.
SCREEN serves as the leading news source for film, television and advertising professionals in Chicago and across the country. Subscribe to our weekly newsletter at the link above!
The Key West Film Festival was just named one of "The 25 Coolest Film Festivals in the World" by Moviemaker Magazine! Come be part of the unforgettable Key West Film Festival experience, where passion meets paradise. Submit your film at https://keywestff.com/
The Northwest Illinois Film Office is here to increase and maintain film and video production in the Northwest Illinois Region, and to increase the economic impact of the industry on the region. To provide coordination and leadership while serving as the liaison between agencies, services, businesses, and the film production industry. Connect with Executive Director Gary Camarano and the Northwest Illinois Film Office at https://www.filmnwillinois.com/
The mission of Musically Fed is to mobilize the music industry in the fight against hunger.
We work with artists, promoters, management and venues nationwide to donate unused backstage meals to community organizations that feed the homeless, hungry and food insecure. Musically Fed identifies the opportunities, procures the resources, and coordinates all aspects of food handling, transport, and distribution. Our daily goal is to make it easy for promoters and performers to leave each city they visit with a lasting positive impact.
An amazing true-crime documentary, currently in post-production. Executive produced by Peabody-Award Winning team Bob Hercules and Keith Walker.
Contact info@area2film.com for more information.
Downey & Lenkov was founded in 2001 by professionals from large Chicago law firms who are committed to providing world-class service but prefer a mid-sized firm setting. As a full-service firm, our trial attorneys, with over a century of combined trial experience, efficiently and professionally manage and present cases for resolution to juries, judges and arbitration panels.
Each member of our team, attorneys and support staff alike, exceeds the expectations of our clients in keeping with the firm motto of exceptional service and proven results. Achieving positive results in the most cost-efficient manner is our highest priority, while always involving the client in every level of decision-making.
The new vacation-rental valhalla for golfers.
Golfhōm patrons can search a targeted list of course-vicinity homes, condos, and villas, all by course, tournament, or city. After checking out safely with partners Stripe or Paypal, our golf-travelers can ship their clubs via Ship Sticks, book their group's tee time, buy partner golf swag, train online, and take in great golf articles — all without leaving the platform.
We're transforming how golf travelers locate and book their next luxury rental.
Small batch CBD products made from high quality, 0% THC, vegan, 100% organic Colorado hemp.
Our Muscle Rub is great for hikers, bikers, and screenwriters! Our tinctures will help you be your best, grounded self.
Buffalo Pass is dedicated to providing all natural, 3rd party lab tested, plant-based CBD products to support active, natural, healthy lifestyles.
*By RSVP'ing you agree to allow event Co-Hosts send you product, event, and informational emails. You may unsubscribe at any time.
*Entry is subject to capacity.