Description
Monday Night Yoga at Space Gallery.

MNY is a collaboration of some of your favorite Denver yogis presenting their unique classes in this amazing open space indoor/outdoor gallery! Joins us EVERY Monday Starting at 6:30pm each class will be utilizing Sound Off headphones.
We recognize your donations are a GIFT that support our passion to produce this event, we are humbled and greatful. Capacity is limited donate today and reserve your mat space ;-)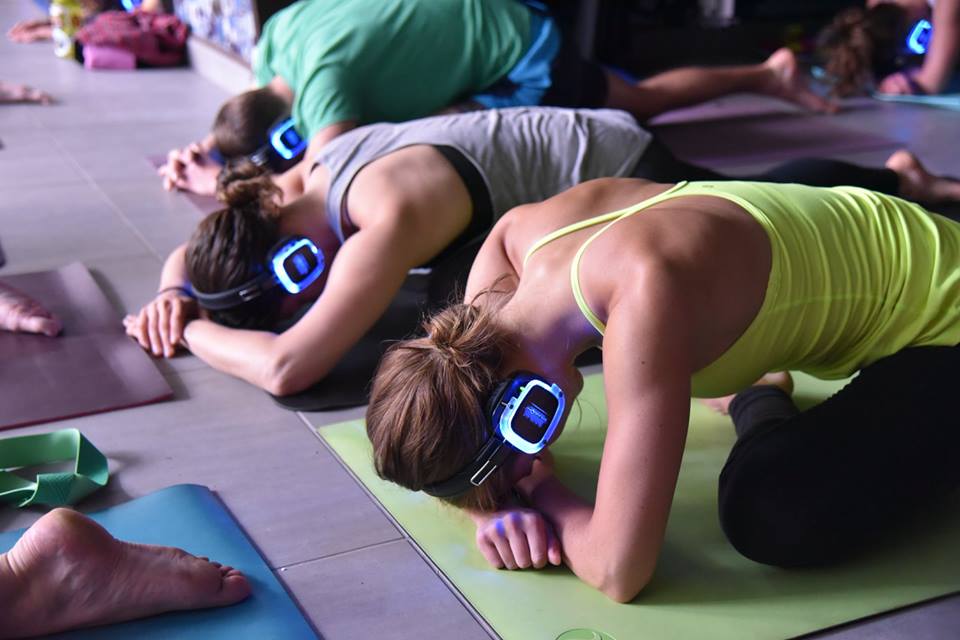 Sound Off deep flow yoga is an innovative journey of flowing movement and sound. Immerse yourself in the beauty and motion of yoga with a pair of noise isolating wireless LED headphones which lets you hear the instructor at the perfect level while their curated set takes you on a musical journey into sound.
CHECK OUT Decembers AWESOME teacher line up!
12/5
If you already know this amazing person then no need for an introduction, Jillian has been a blessing to Sound Off Colorado and plays large part in the direction and growing success of the gallery classes! We love her and she's awesome but dont just take our word..you should really come to her class and see for yourself;-)
12/12
A true connector in the yoga community, Tyrone is one of the leading advocates for "diverse inclusion" in yoga and has been teaching yoga for over 10 years, his extreme passion for equality, human rights, unity and physical and social health has kickstarted a health and wellness movement that unites communities and foster healthy lifestyles across the nation. We've had the pleasure of working with Tyrone and are REALLY excited to bring him to MNY at the gallery!
12/19 Dual Yoga Night (Two Classes. Two Insrtuctors. Two Times The Fun!)
Ashton's teaching style is all-encompassing. Yet her favorite discipline to teach and practice is
Buti Yoga
- a blend of
tribal dance
,
yoga
, and
plyometrics
. Ashton co-founded YogiApproved.com - a yoga, health and wellness publication dedicated to empowering people through knowledge and inspiring them through positivity - an extension of her personal intention and dharma as a yoga instructor. THIS WILL BE A SPECIALTY CLASS click
HERE
for description of BUTI YOGA Facebook:
facebook.com/ashtonaugustyoga
Yogic philosophy and meditation found Jordan when he was 13, and he undertook a devoted asana practice a decade later. Embodied meditation has been an integral part of his life and exploration since. He has studies and practiced a spectrum of yogic styles and movement practices, including Anusara, Astanga, Yin, spontaneous dance, hip-hop and break dance, running, and capoeira. Jordan offers yoga as moving meditation. His sequences are challenging, poetic, insightful and playful. Jordan sees yoga as a joyful medicine, and a miraculous way of life, and he is blessed to study and share it with you.