About this Event
In February 2017, Monday Night Social emerged as a full five-piece band and into the Chattanooga music scene with their win in that year's Road to Nightfall competition, however their musical roots as a group extend back a couple of years before that moment.
Brock and Janet McGarity, along with Christian Mann, comprise the founding members of the band dating back to early 2015. Initially they performed as a more intimate, indie-folk group focusing on 3-part harmonies with Janet also handling percussion duties while Brock and Christian played acoustic guitar and mandolin respectively. Their songs in those early days were tunes they had written before meeting each other which they worked into 3-part, folksy arrangements and turned into a self-produced EP.
In 2016 they began writing songs together which led to a refining of their sound and direction. By this point the 3-part harmonies had become central to their identity, but the real transition came in the form of instrumentation. The acoustic guitar and mandolin were still integral pieces, but the electric guitar began to carry more of the load which required a shift in how the rhythm operated in each song. Janet's musical versatility found her now holding down acoustic on many of the newer songs as well as light, hand percussion while Josh English and JG Oliver joined the lineup on bass and drums respectively.
After winning the 2017 Road to Nightfall competition and Headlining one night in the Nightfall concert series in downtown Chattanooga, Monday Night Social finished out the year with shows at the Revelry Room, The Country in Nashville, festivals in Chattanooga and Baton Rouge, venues in South Carolina and throughout Georgia, and the release of a new EP entitled Mixtapes Never Lie produced by Brandon Weaver of Ironwing Studios.
In January of 2018 they released the original track, Shutting Down TN, as both a single and their first professionally produced music video. One year later it has been viewed almost 12,000 times on Facebook and nearly 1,500 times on YouTube. Its success caught Monday Night Social by surprise and prompted discussions around releasing a new full-length album in support of the song. Thus, the remainder of 2018 was spent playing shows when available but primarily focused upon crafting new songs that showcased their strengths. Blending elements of blues, folk, country, bluegrass, and rock into their own brand of Americana, Monday Night Social has crafted a full-length, ten song album containing emotionally raw moments and foot-stomping, raucous tunes which they hope will connect in some way with all who listen. Every song is written with an intentional focus on the intricate, 3-part harmonies which informs a depth of emotional weight to the more serious melodies and an anthemic, soaring quality to their more upbeat rollicking numbers.
The new album is due out in early Spring and Monday Night Social is currently scheduling a slate of shows for summer and fall of 2019 in support of the record. They would love to see you on the road singing along so check back often for updated information on the new album and shows!
GET YOUR TICKETS TO SEE MONDAY NIGHT SOCIAL IN CHATTANOOGA AT SONGBIRDS NORTH!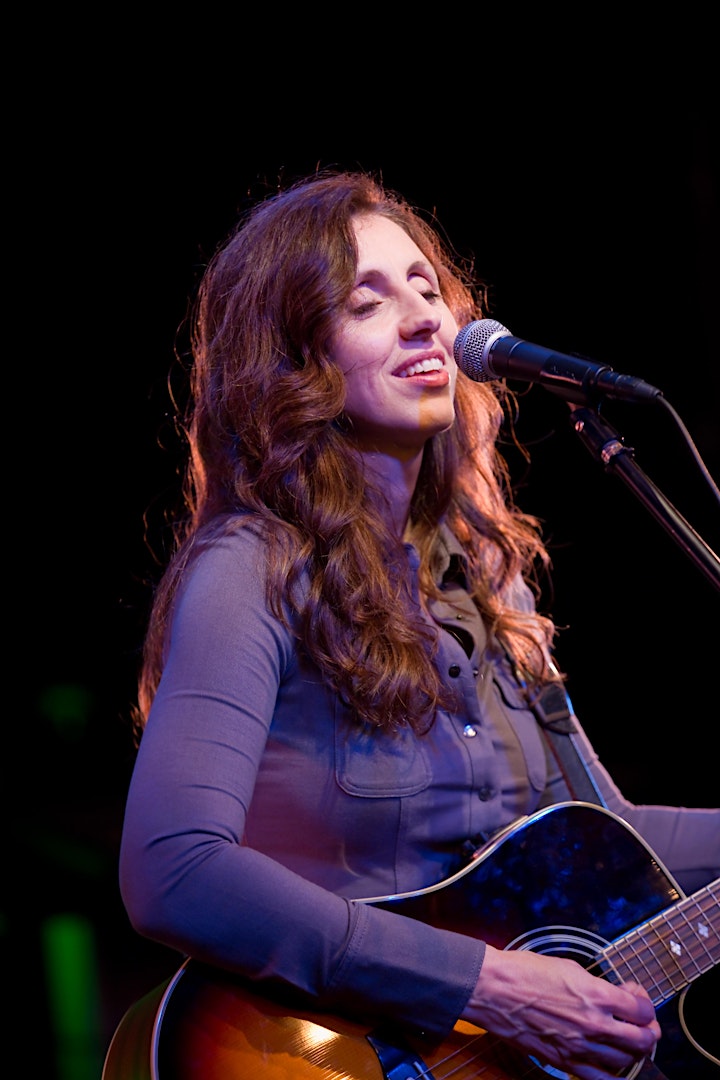 Sherry Cothran Bio:
Sherry has crafted a unique voice as songwriter, author, singer and preacher. Her voice has been described from various spheres as deeply poetic with arresting honesty, edgy and fresh. Once the lead singer of a popular rock band, The Evinrudes, Mercury Records, she shared stages with many popular bands of the day like Goo Goo Dolls, Spin Doctors, Bare Naked Ladies and many others. She has acted in a film, written songs for t.v, movie and radio and these days, she is a critically acclaimed singer/songwriter who is also an ordained, United Methodist minister, serving as Lead Pastor at St. Marks, Chattanooga, an artistic, inclusive, reconciling church. In 2018,Sherry released her first book, "Tending Angels: Stories From the Frontlines of Heaven and Earth," a collection of essays from a decade of serving as senior pastor in an urban church in Music City in which she encountered Nashville's hidden population of homeless, refugees, immigrants and the poor. She also released a companion single, "Tending Angels" and worked with indie filmmaker, Trace Facelli on a music video that seeks to show the real reasons people spiral into homelessness, shattering the common stereotype. The music video has premiered at film festivals both nationally and internationally. Check out the Tending Angels video here.  Previously, Sherry released a series of songs based on the stories of hidden women of the Old Testament, the prophets, harlots, witches; warriors. Excavating their stories that have often been lost in translation and turning them into modern alternative songs. The Louisville Institute awarded her two grants and have underwritten her last two projects. Her latest CD, "Kiss the Ground" explores wisdom texts from all over the world, including the poetry of Hafiz and Rumi. Sherry's next project will be released early 2020 on Hippie Chic Twang records, Nashville. Through the common pathway of wisdom, story and song, Sherry seeks to break down barriers between people of difference, put a sacred face on homelessness, and create pathways of peace we can all walk on together. Sherry's story has been featured in USA Today, and other publications, her sermons have been published in the homiletic journal, "Good Preacher," her blogs have been published in online magazines including Alive Now, Abingdon Women, Ministry Matters and her own blog is well read. Sherry has been a keynote speaker at many conferences and performed at various festivals including Festival of Homiletics, Nashville, and Wild Goose Festival.