Multiple Dates
Monday Night Pool @Turn3SportsBar @8PM $10 Entry (Located in Boca Raton)
Monday Night Pool @Turn3SportsBar @8PM. Free Pool All Day and Night. Sign-ups start at 7:30pm. $10 Entry. Anyone can join.
About this event
Call Ahead: 561-483-1964
Facebook: https://www.facebook.com/events/3750157755102718
Details:
No league affiliation. Anyone can play.
We're playing 8-Ball.
No ball in hand.
Double Elimination.
No slop. Call your shots.
**8-on-the-Break Jackpot**
$217 - If you hit the 8-ball in on the break you win the Jackpot. Prize goes up each week $3 a person. No additional entry fee needed to participate. Ball must go in without scratching.
Payouts:
$3 per person goes to 8onBreak Jackpot. $7 a person goes to pool payouts split between 1st (66%) and 2nd (33%).
Last week 1st place walked away with $75. 2nd place $37. 16 players.
Come enjoy the fun. We are a non-smoking establishment with a full menu and full bar. We are open til 5am. 7 days a week.
Specials:
$10 Domestic Buckets
$5 Fireball Shots
$5 Jager Shots
$5 Green Teas
$2 Jell-o Shots
Free Pool All Day and Night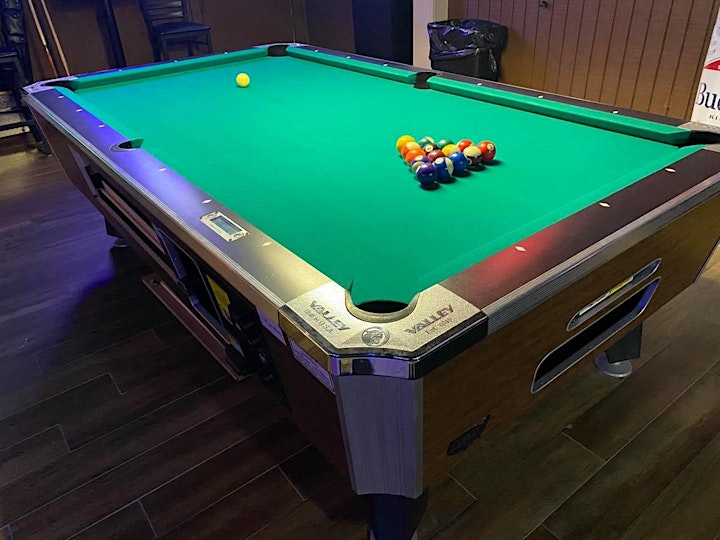 Organizer of Monday Night Pool @Turn3SportsBar @8PM $10 Entry (Located in Boca Raton)
Turn 3 Sports Bar has been part of the Boca Raton community for over 20 years! As of December 1st, 2018 – new owners are in town.
Renovations have taken place and it is cleaner than ever.
If you're looking for a place to watch sports, you'll be welcomed to 20 tv's and two projectors on game day.  Be sure to check out the calendar for other events. We host pool tournaments, darts, poker, bingo, karaoke, and awesome live bands.