Monday Morning w Doug Ellington - Duke Ellington's Democracy - Music and Discussion

Monday, September 14, 2015 from 11:30 AM to 1:00 PM (CEST)
Event Details
Join us for a discussion led by Doug Ellington, on how the music of his great uncle, Duke Ellington is very much relevant to our world scene today. Doug will give brief lecture, interpsersed with music, to share his thoughts on the impact music can have on world affairs. 
You will be invited to attend the performance of Doug Ellington's New Urban Groove, at Duc des Lombards, on the following night, Tuesday, September 15, 2015.  Tickets still available here.
Mr. Ellington will be sharing a unique perspective on an educational project he has founded for assisting local up and coming artists. 
We invite you for a croissant and cafe, with the program in the AmCham Salon,
Monday 14 September, 11:30 - 13:00.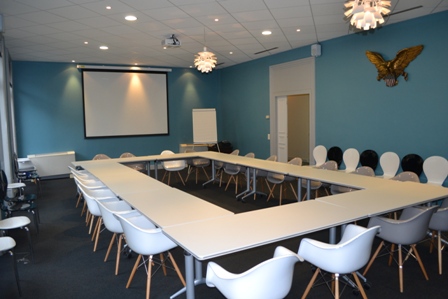 The Duke Ellington Democracy
A generational perspective on music and cultural relations in America
At the age of 6 I had what I believed to be my first musical experience. I was at my aunts house, during a family gathering. Everyone was scattered, throughout the house, though most congregated in the living room, where on that particular day, the center of attention was on "uncle duke," at the family piano. 
I can still sense the elation I felt when I approached the treble end of the piano, pressed down a few keys, and received a warm smile from him.  
You see, we had a piano at my parents home in our living room, but being the youngest of 5 children, those types of musical interactions were often met with harsh correction by my older siblings. 
Although I did not realize it at the time, my first real lesson in music was also my first lesson in diplomacy
(For the record, this was not "The Duke Ellington".  "Uncle Duke" was a moniker bestowed on all the male members of my fathers family by the collective group of nieces and nephews.) 
I now realize, this may have been the singular event which sent me on my quest to understanding who Duke Ellington really was?  Along the way, my discovery of, affirmation and acceptance of, fellow musicians, as well as how to negotiate the harshness of other musicians and critics was developed and refined. 
Somewhere in between these two polarities, lays a common ground, where chaos comes together in a poignant expression, which is culturally undeniable. 
It is a series of negotiations which makes a band work, and thus have as much cultural impact as the Duke Ellington Orchestra has demonstrated to the world.
I invite you to join me for an hour of discussion as we explore Duke Ellington's music, and how his form of democracy is still very much culturally relevant today!
~ D. E. 
Doug Ellington & A New Urban Groove are touring France and Europe, with the release of his new CD, The Din in the Distance.  Find out more about The Din at this event.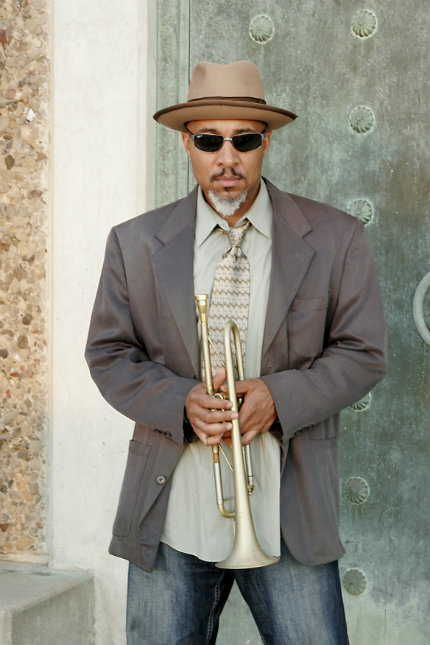 Join me for an hour of discussion as we explore Duke Ellington's music, and how his
form of democracy is still very much culturally relevant today! ~ Doug Ellington
Buy the Music of Doug Ellington on CD Baby here.
This Event is brought to you by Paramount Booking International, Healing the World through Music  
Cheryl Jean Gross - Tour Organizer, Booking Manager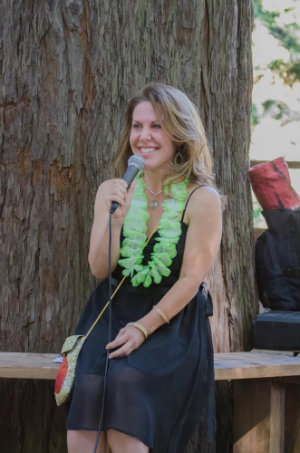 THANK YOU!!
merci beaucoup!
dekuji!
danke schone!
When & Where

American Chamber of Commerce
77, Rue de Miromesnil
75008 Paris
France


Monday, September 14, 2015 from 11:30 AM to 1:00 PM (CEST)
Add to my calendar
Organizer
PBI - Healing the World through Music
PARAMOUNT BOOKING INTERNATIONAL  www.paramountbooking.com 
Our Mission is: "Healing the World Through Music". We provide quality music entertainment with the intention of creating well being, harmony, restoration, and promoting wellness and transformation for individuals.  By shifting the energy, we create a new reality. 
HEALING THE WORLD THROUGH MUSIC.  We combine music, sound healing and energy healing to create amazing shifts in people's lives.
Monday Morning w Doug Ellington - Duke Ellington's Democracy - Music and Discussion