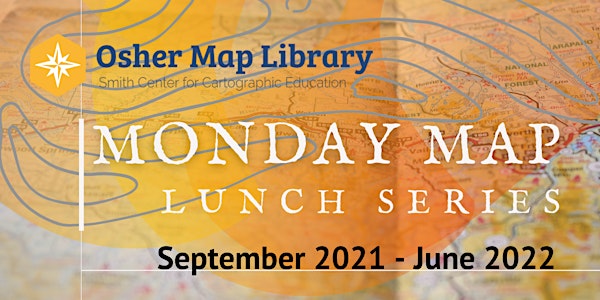 Monday Map Lunch Series: Dr. Matthew Edney
Join us for the Monday Map Lunch Series with Dr. Matthew Edney, OML Faculty Scholar and Professor or Geography.
About this event
Please join us for our next installment in the Monday Map Lunch Series on Monday, November 29, 2021, at 12:00 PM, where Dr. Matthew Edney will present "What the *bleep* are Maps?: Trying to Write the History of Cartography."
This event will be presented on Zoom and tickets are limited to the first 95 registrants. This event is free and open to the public.
Matthew Edney, PhD, is a Professor of Geography at the University of Southern Maine and director of the History of Cartography Project at the University of Wisconsin-Madison. Dr. Edney is also the resident Faculty Scholar at the Osher Map Library and Smith Center for Cartographic Education. You can learn more about Matthew's work on his website www.mappingasprocess.net.
The Monday Map Lunch Series will take place from 12:00 PM - 1:15 PM on the last Monday of the month, and will run through June, 2022. Each month scholars and practitioners from near and far will share their current endeavors in an informal (Zoom) environment with plenty of time for a robust Q&A session.