Description
HERRON ENTERTAINMENT brings in comics from all over the United States to take the stage at the various comedy venues throughout NYC and we are excited to start doing weekly shows at Eastville Comedy Club. Our Monday Nights now consist of Magic and Comedy!!
Each week we are bringing in Headliner comics seen on Comedy Central, Fox, NBC, Late Night TV, Saturday Night Live and heard on SiriusXM radio as well as seasoned magicians seen on Fox, NBC, ABC, all major cruise lines, casinos and fresh from Amercia's Got Talent.
ROGUE
Master Mystifier Rogue has been amazing audiences
for over 20 years & has taught & mentored over 5,000
people, including world-renowned Criss Angel. His brand of
magic is a combination of humorous, jaw-dropping, &
dangerous. He was featured on America's Got Talent in 2014
& has been showcased in every major newspaper, news
programs, & countless magazines.
Rogue, whose real name is Roger Quan, & whose background is
Chinese (both his parents are from China), got bit by the
magic bug when he was 6 years old when he watched David
Copperfield make the Statue of Liberty disappear. From that
moment on, he started his journey to hone his craft,
performing, teaching, every chance he had. A decade later,
he started his path to open a magic shop/school/theatre & ran that for 17 years. He sold the shop about a year ago & is now performing, teaching & traveling full time.
BE READY TO PARTAKE because it is fully interactive & full of audience participation!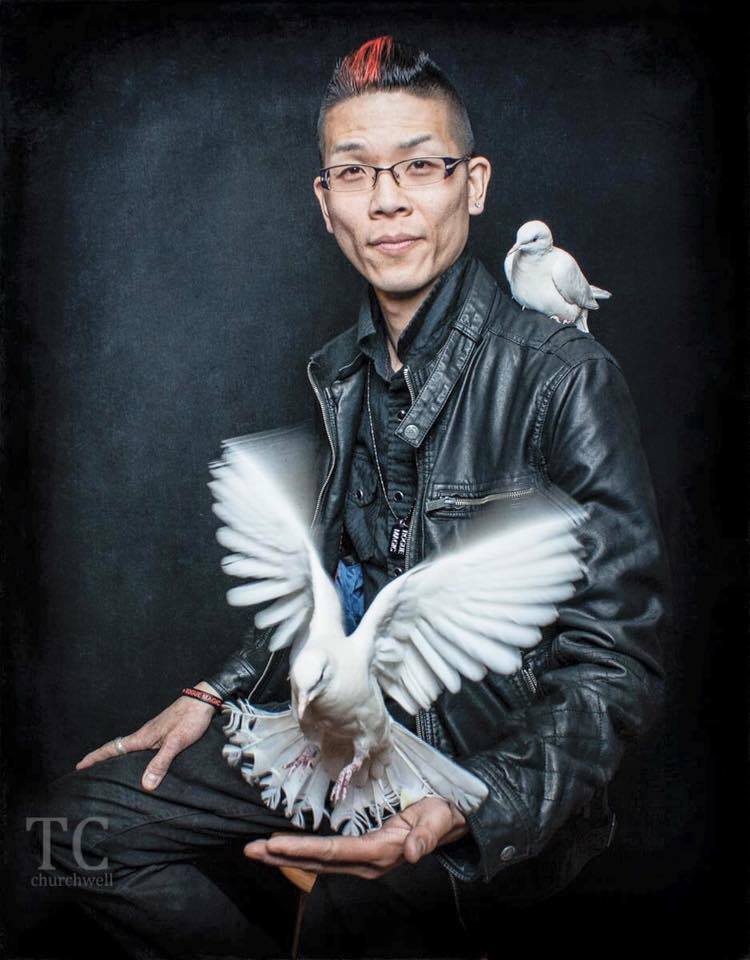 The following was taken from the club's website (eastvillecomedyclub.com)
We are an 150 seat retro comedy club venue located in the heart of Manhattan's East Village. The club was founded by native New Yorkers who have years of experience in the comedy and bar businesses. Therefore, we pride ourselves in presenting the funniest and most experienced comedians featured on TV and film, and also providing a great environment for our patrons. We host special events, such as: fundraisers, bachelor & bachelorette parties, comedy classes, TV & movie shoots, singles nights, birthday parties, prom shows and New Year's Eve events. There is no age restriction for admission. Shows may contain adult content, but we're an all-ages under 21 comedy club and offer non-alcoholic beverages for our underage customers.
*CLUB POLICIES*


- There's a 2 drink minimum per person.
- Arrive 30 mins before showtime as seating is on a first-come basis. Those arriving late are not guaranteed seats; as we begin seating standby customers. If reservations are missed; tickets may be used another time without penalty.
- LINE-UPS SUBJECT TO CHANGE. If you're coming to see a specific performer; please note they might not be in the lineup. Rosters are current at time of posting, but may get switched around as comics sometimes cancel last minute. Therefore, tickets are for a comedy show, not for any specific performer.
- All ages welcome. Shows may contain adult content but there are no age restrictions.
- Arriving intoxicated is prohibited.