Description
Activate your senses as our chefs cook up delicious bites and demonstrate the most innovative appliances available in the industry! Experience live demonstrations by professional chefs and see products in action to make better appliance selections.
As always, these demonstrations are complimentary and are for adults who are interested in home appliances. Since the number of seats is limited, we kindly ask that you reserve your spot today.
Visit monarkhome.com and click on News and Events to register. Limited space: 25 seats.
Sponsored by: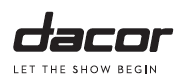 Monark Las Vegas
7370 S. Dean Martin Dr,
Suite 401
Las Vegas, NV 89139