Monarch Workshop, Train the Trainer (Clear Lake)
Description
WORKSHOP IS ON - Bayou Building is open and we will be holding the workshop as planned on Saturday, Sept 21. Please be safe and do not attempt to attend if you are at risk due to flooding etc! We will refund your registration, please contact Shell Rumohr today at 512-610-7750, rumohr@nwf.org, or in the evening cell 512-709-6815.
Please try to arrive at 8am for check-in. See below for parking information.
The Bayou Building is labelled with numbers 11 through 16. Workshop participants should park in Parking Lot D4 (#4 on map). There is no fee for parking on the weekend as long as you are parked in a student parking lot. Participants who park in staff or faculty lots may be fined.
The link for directions to campus is https://www.uhcl.edu/maps/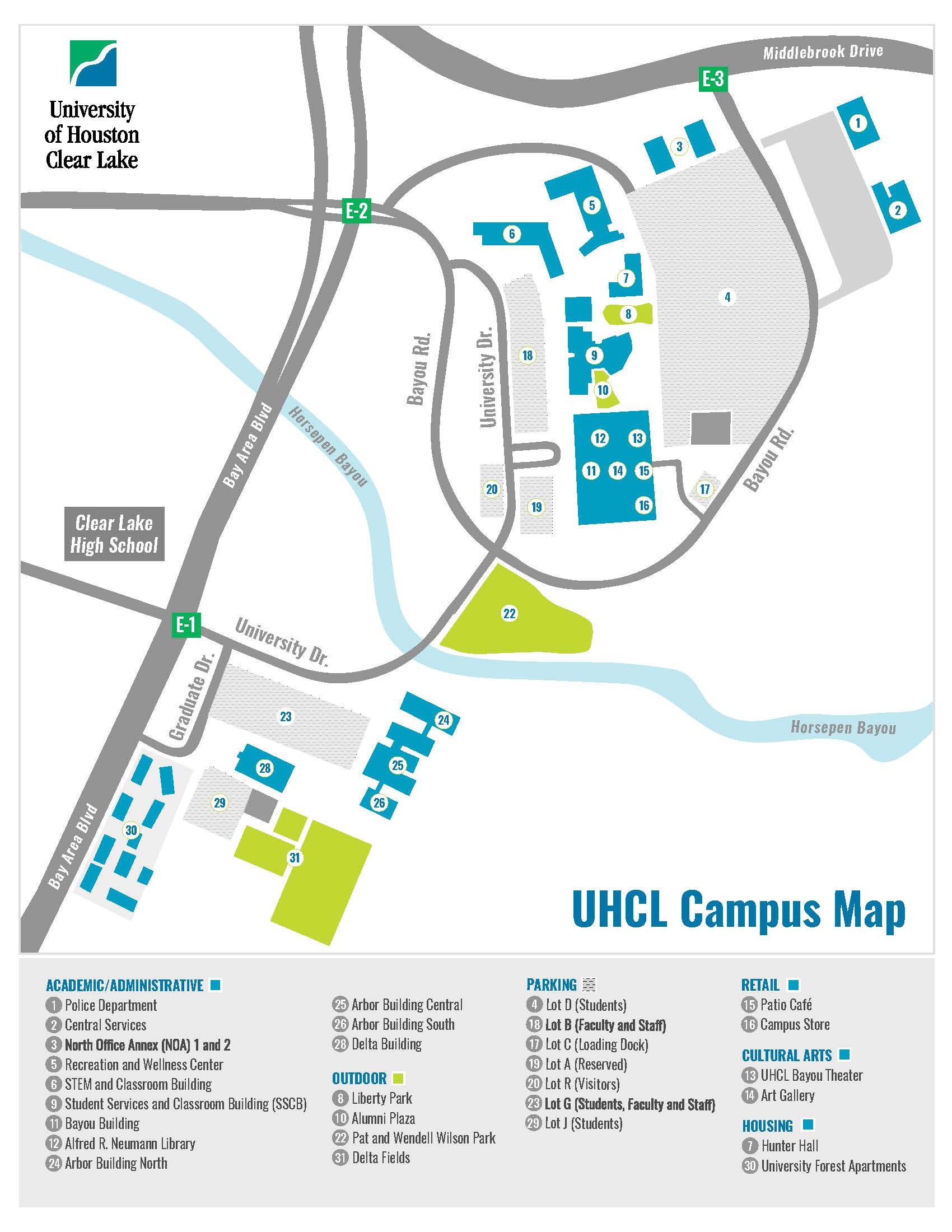 As part of the National Wildlife Federation's Monarch Stewards certification program, NWF is partnering with the Environmental Institute of Houston-UHCL and Houston Monarch Conservation Network to provide the Monarch Stewards' first level of training, the Monarch Conservation Workshop "Train the Trainer".
To bring back the monarchs—and to protect all pollinators—we need to spread the word, to talk to our neighbors, friends, and family about the importance of taking action to conserve the monarch butterfly. Through this workshop, we will help you to learn how to acquire the necessary skills to become a knowledgeable speaker on monarch butterfly topics.
What are the Topics?

This workshop is a one day course on monarch biology, ecology, and conservation. You will learn the basics of monarch habitat creation and conservation and you will leave the course with the knowledge and confidence to engage diverse groups to take action on behalf of the monarch butterfly.

Monarch anatomy, biology, life cycle and migration.
Monarch threats: parasites, disease, land use, and pesticides, among others.
Milkweed ecology, nectar plants, and monarch waystations.
Outreach tools and materials, agencies and conservation groups involved in monarch conservation activities.
Citizen Science, communication skills, interpretation, and role play.
How to recruit for and structure a successful workshop/presentation
Who should attend this workshop?
The primary objective of this workshop is to train participants how to educate others about the ecological role of monarchs and the conservation actions that can be taken to help the species. This workshop is for those who are interested in outreach and in educating the public about monarch conservation. We request that every participant agree to share the education and knowledge acquired during this workshop with others by, offering presentations or workshops.
Monarch Conservation Training certification
After the participant gives at least a one hour presentation to the general public, she/he will receive a Monarch Conservation Training certification from NWF. The participant will have many other opportunities to engage in more presentations, workshops, and other monarch conservation activities if he/she wills to do so.
Each participant will receive a USB drive loaded with a power point presentation, supporting handouts, and other resources.
Texas Master Naturalists and Native Plant Society of Texas—Some Chapters are considering this workshop as an Advance Training, ask your Chapter's leader.

The Trainers
Chris Best earned degrees in Plant Biochemistry and Botany and presented a thesis on strip mine spoil revegetation. From 1985–1989 he was an agroforestry extensionist with the Peace Corps in Guatemala. He has worked for U.S. Fish and Wildlife Service as a Plant Ecologist (1990–2006) and since 2006 as the agency's State Botanist and serves on the Monarch Conservation Team for the agency's Southwest Region.
Katie Boyer serves as the U.S. Fish and Wildlife Service Southwest Region's Monarch Outreach Specialist. In this role, Katie coordinates monarch butterfly conservation efforts with a variety of partners and leads outreach efforts to increase awareness of monarch and pollinator decline. Katie holds a Bachelor of Science in Resource Conservation from the University of Montana and a Master of Natural Resources in Environmental Policy from Utah State University.
Carol Clark is a Texas Master Naturalist, long-time Native Plant Society of Texas member, Chair of the Bring Back the Monarchs to Texas committee of NPSOT, and a Monarch Watch Conservation Specialist. When she isn't busy teaching others about pollinators or native plants, she enjoys looking after her own colossal Monarch Waystation and wildlife refuge in Cooke County. Carol is a frequent speaker on Monarchs, native plants, and native bees.
Kyle Wolfe is the volunteer coordinator at Hermann Park Conservancy where he has organized pollinator garden workdays and wildflower plantings. He is a Texas Master Naturalist and Master Volunteer Entomology Specialist, as well as a member of the NPSOT and the Butterfly Enthusiasts of Southeast Texas. Kyle volunteers at the Texas Discovery Gardens Butterfly House and Insectarium in Dallas; the Houston Museum of Natural Science Butterfly Center and Hall of Entomology; and Harris County 4-H Entomology Program. He is active in monarch citizen science programs: Monarch Watch Tagging and Waystations, Project Monarch Health, and the Monarch Larva Monitoring Project.
Rebeca Quiñonez-Piñón is the Monarch Outreach Coordinator for NWF. Her goal is to ensure that Texas cities within the monarch butterfly central flyway take appropriate, effective conservation actions that will increase the monarch population. She works closely with people at different levels and backgrounds to define the best strategies to implement monarch conservation programs. She is facilitating the integration of the Texas Monarch Conservation Plan, an effort initiated by TPWD.
---
This workshop is being held at various locations throughout the state over the next year. If you are not a resident of the Houston area, please contact us at scrc@nwf.org to find the nearest location to you.
---


FAQs
Are there ID or minimum age requirements to enter the event? Age 18 and older, no ID is required
What are my transportation/parking options for getting to and from the event? Own transportation is needed.
What can I bring into the event? Notebook, pen, and lots of enthusiasm.
How can I contact the organizer with any questions? Please email Rebeca Quiñonez-Piñón at QuinonezPinonR@nwf.org
What's the refund policy? We will consider refunds up to 7 days before event. However, if you know further in advance that you will not be able to attend, please let the organizer know so we can give the opportunity to others to attend the Workshop.
Do I have to bring my printed ticket to the event? Yes, or QR code
Is my registration fee or ticket transferrable? No
Is it ok if the name on my ticket or registration doesn't match the person who attends? No