Description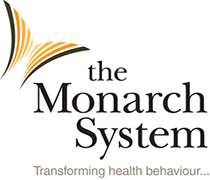 This advanced, Monarch System workshop builds on basic Motivational Interviewing (MI) skills and processes and is a progressive follow-up to Monarch's Level 1, introductory workshop on motivational interviewing. Health professionals and students enrolled in health professional programs who are considering this workshop should have a basic exposure to motivational interviewing. The Monarch System's Level 2 offering is designed specifically to help health practitioners work with patients/clients who seem to experience difficulty making health behaviour changes.While this event is open to all professionals, Physical Therapists in particular, are invited to the event. Examples of MI skills and skill development will be applied to all health professions.

Many clients are caught in a perspective that they cannot change their behaviours, and/or they are overwhelmed or stuck in routines and patterns that no longer serve them. This workshop focuses on helping clients move past these change-limiting experiences, in service of fostering meaningful, desired health-related behaviour changes. The workshop briefly will review basic MI concepts before learning and practicing advanced MI processes such as using complex reflections; how to move toward, recognize, and work with change talk; utilizing balance motivational interviewing; exploring and shifting perspectives; integrating resilience in client interviews; enhancing evocative questions; and establishing committed plans of action with clients.
Fees and Registration: Note that there are two fees; one for health professionals working full time @ $325.00 plus HST; and one for students who are enrolled full time in a health professional program at a post secondary institution @ $200 plus HST. And, because this is an advanced Motivational Interviewing and Coaching workshop, registration is limited in both categories. Finally, note that there are no refunds for this event unless the event itself is cancelled for extenuating circumstances.
The event will be held in the Royal Palm Room of the Best Western Plus Lamplighter Inn & Conference Centre, 591 Wellington Road South, London, Ontario on Saturday 5 October 2019, from 9:00 AM to 4:00 PM. Participants will receive a set of handouts at the workshop and a certificate of completion at the end of the event. If you are needing accommodation in order to attend the workshop, please contact the facility directly at 519-681-7151. To be fair to all participants, please be at the Lamplighter Inn by 8:45.