On November 6, Ms Mona Khademi will give a presentation accompanied by historic pictures about the building of the Embassy of Latvia.
About this event
The building (2306 Massachusetts Avenue, NW, Washington, DC) where the Embassy of Latvia resides was originally built for Alice Pike Barney, artist, playwright, civic leader and philanthropist in 1903. The building known as Studio House became a 'meeting place for wit and wisdom, genius and talent, which fine material is leavened by fashionable folk, who would like to be a bit Bohemian,…' Born in Ohio in 1857, Alice Barney dedicated her life in Washington DC to the support and promotion of the arts and held regular artist salons in Studio House.
In 2006, President of Latvia Ms Vaira Vīķe-Freiberga opened the building as Latvia's Embassy.
Who were some of the prominent and notable people who were guests at the house? What happened to the house after the death of the original owner? Are there any interesting stories associated with the house? Why is there a plaque on outside wall of the building? Ms. Khademi will try to answer these questions.
The event will start at 6.00 pm. The event is free but registration is required due to limited seating. The event will be overbooked to account for no-shows and attendees will have seats on the first come first served basis.
About the Speaker:
Mona Khademi is an independent researcher. She has presented papers at conferences in Switzerland, Italy, Spain, England, and several cities in the US. Her articles have been published in several journals and magazines, quarterlies, and as chapters of books.
Ms. Khademi has been carrying out research about the life of Laura Barney, the daughter of the original owner of the historic Studio House since the year 2000. She has written Laura Barney's biography which is to be published.
Mona Khademi is also the Director of International Arts Management Consulting in Washington, DC.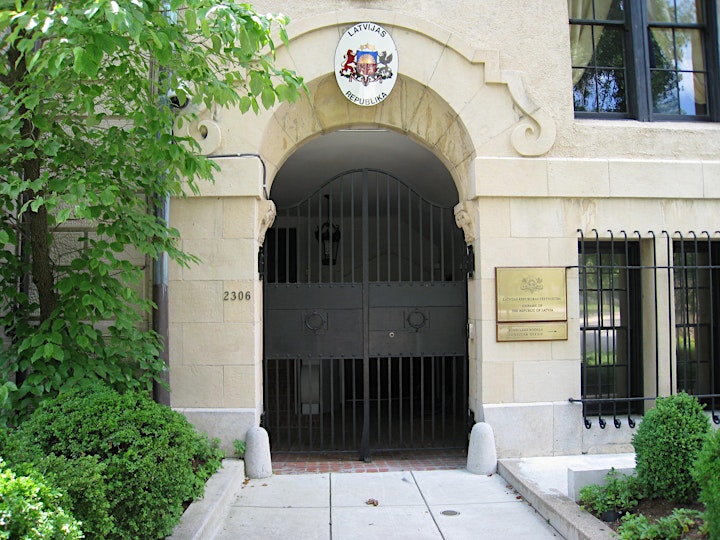 Organizer of Mona Khademi's talk about the history of Alice Pike Barney Studio House