Description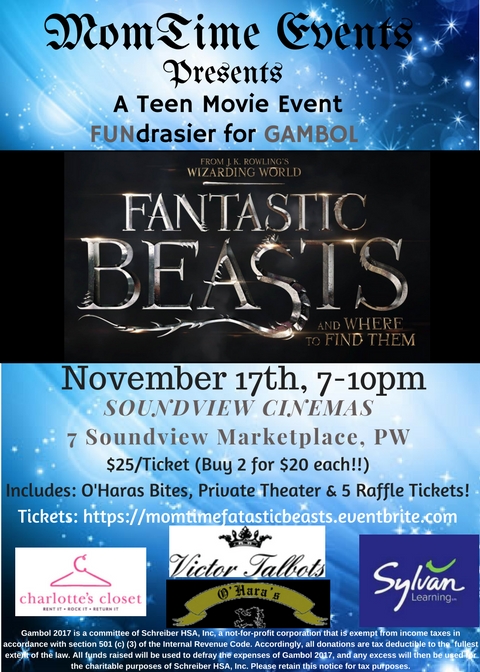 All TEENS are welcome to join us for a fun night out at the movies! We have a private theater waiting for you for a special screening of the Harry Potter PREQUEL: FANTASTIC BEASTS AND WHERE TO FIND THEM!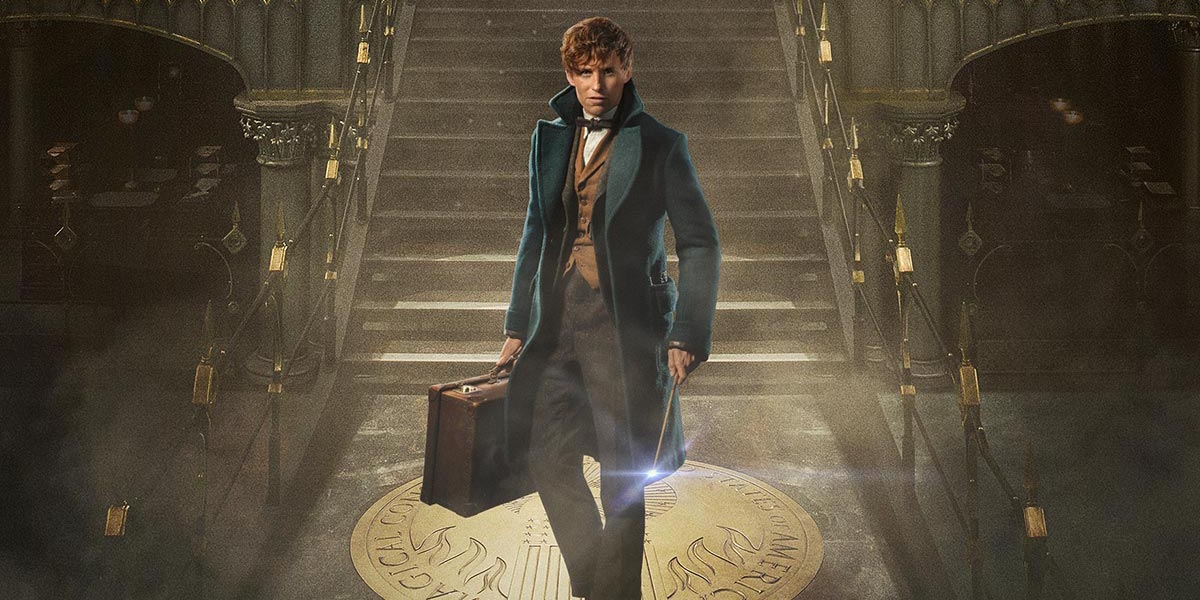 ABOUT FANTASTIC BEASTS: Rated PG-13 View Trailer
The year is 1926, and Newt Scamander (Eddie Redmayne) has just completed a global excursion to find and document an extraordinary array of magical creatures. Arriving in New York for a brief stopover, he might have come and gone without incident, were it not for a No-Maj (American for Muggle) named Jacob, a misplaced magical case, and the escape of some of Newt's fantastic beasts, which could spell trouble for both the wizarding and No-Maj worlds.
All Inclusive Advance Ticket Pricing is $25/Single Ticket
SPECIAL: Buy 2 tickets at $20/Ticket!!
All At The Door Tickets are $30
Bites Provided by O'Haras Ale House Include Sliders, Mac & Cheese, Wings and Chicken Tenders.
Your One Stop Prom (GAMBOL) shop is sponsored by Charlotte's Closet and tuxedos provided by Victor Talbots.
Magical Science Station hosted by Sylvan Learning Center.
Tickets include: private reception, food, private theater, donation to GAMBOL and 5 RAFFLE Tickets for our amazing raffles.
Grab your Squad!!
(Popcorn and soda are available at the concession at regular cost)
Follow the Event Updates on our Facebook Event Page
Pass it on!!
#MomTimeTeenMovieEvent #GAMBOL
This Event is a fundraising event for GAMBOL, a portion of every ticket sold will be donated along with a portion of the Event Sponsor Fees and the Raffle Proceeds.
Gambol 2017 is a committee of Schreiber HSA, Inc, a not-for-profit corporation that is exempt from income taxes in accordance with section 501 (c) (3) of the Internal Revenue Code. Accordingly, all donations are tax deductible to the fullest extent of the law. All funds raised will be used to defray the expenses of Gambol 2017, and any excess will then be used for the charitable purposes of Schreiber HSA, Inc. Please retain this notice for tax purposes.