Description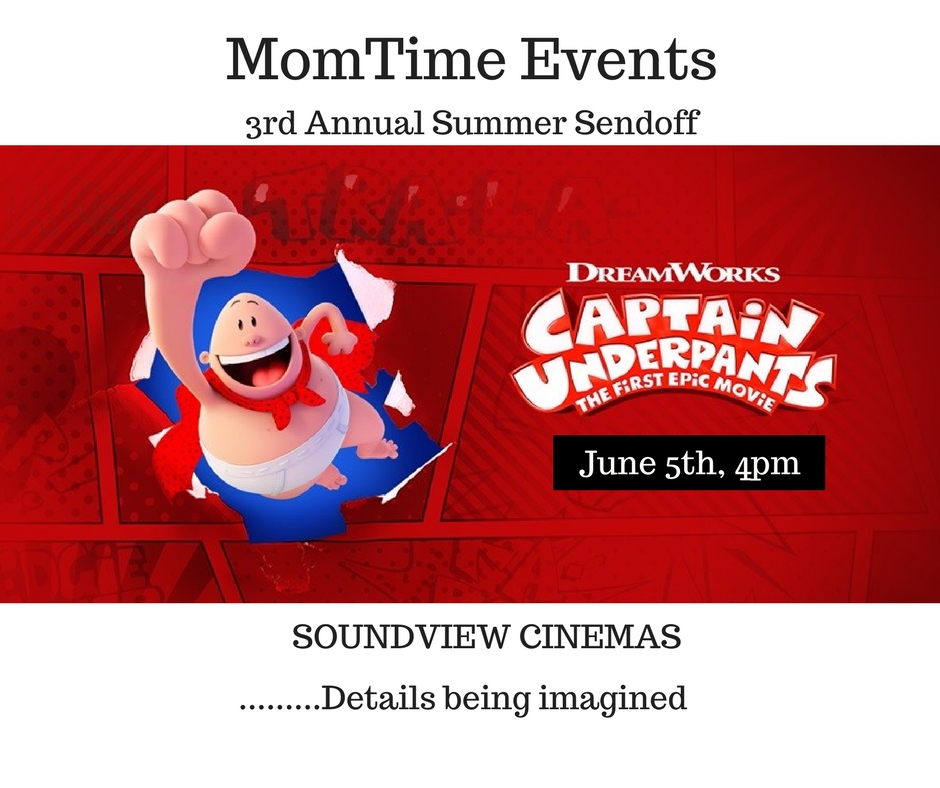 Hold onto your pants!!
Join us for MomTime's 3rd Annual Summer SendOff Family Movie Event for CAPTAIN UNDERPANTS, the comic sensation adapted Dreamworks Animated movie.
CAPTAIN UNDERPANTS - Rated G, View Trailer
Two overly imaginative pranksters (Kevin Hart, Thomas Middleditch) hypnotize their principal (Ed Helms) into thinking that he's a ridiculously enthusiastic, incredibly dimwitted superhero named Captain Underpants.
Director: David Soren Distributor: 20th Century Fox
Event details are being imagined.... Will have Fun, Food, a custom ice cream flavor by Douglas n James and #FamilyTime!!!
Follow the Event FB Page for Updates!
See ya at the Movies!!
~ Cynthia
#MomTimeMovieEvent #MomTimeEvents